Gab3 & Skepta Come Together for Punk-Tinged Brawler "No Sleep"
The lead single off Gab3's forthcoming EP is here.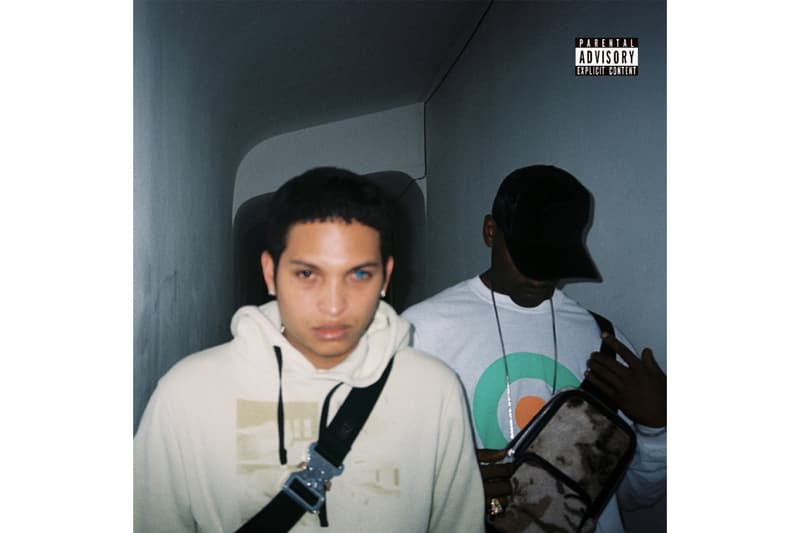 It's hard to pinpoint how and where Gab3 will take his creative journey next. From videographer to designer to musician, he remains one of the few creatives that is legitimately doing it all. After a nearly year and a half hiatus from the music scene, the boisterously-forward creative has returned with a Skepta-assisted single entitled "No Sleep." The first cut from his upcoming EP, Gab3's latest musical entrée maintains his idiosyncratic sound, aptly melding early 2000s punk sensibilities alongside contemporary trap music — if there's a a way to describe it, he's the personification of a blink 182 trapstar.
The Vivienne Westwood aficionado isn't holding back on the track, opting for his signature laid back flow that prioritizes his punk rock vocal timbre. He melds well with the guitar riff-heavy instrumental — produced by Yaygo and Starboy – which incorporates an array of hard-hitting 808s. Skepta offers up an equally qualitative verse, turning up a notch to pump out a sped-up drill flow.
You can listen to Gab3 "No Sleep" featuring Skepta below. The full EP, which has yet to be given a name or official release date, is slated to drop later this month.
For more music news, 070 Shake recently dropped a visual for "Nice To Have."