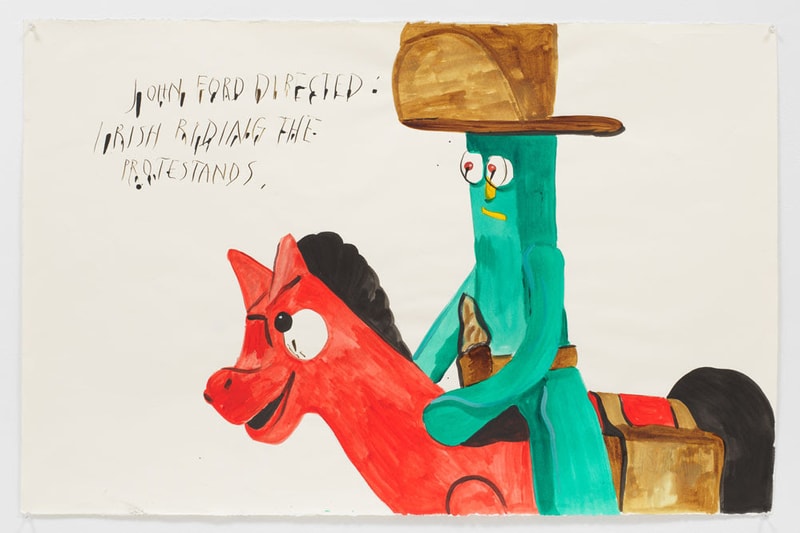 David Zwirner Announces First Paris Gallery with Inaugural Exhibit of Raymond Pettibon Works
Featuring new and archival works by the iconic American artist.
---
Leading contemporary art dealer David Zwirner just announced its first Paris location located within Le Marais. Signaling its first outpost in continental Europe, the Paris gallery features a sizable ground-floor space that spans 8,600 square feet alongside column-free exhibition rooms.
For its inaugural exhibition, the Parisian imprint will launch a show featuring new and archival works by seminal American artist, Raymond Pettibon. Although there hasn't been any mention of which pieces will be on display, fans may expect to see a varying range of signature ink drawings by the Black Flag collaborator. "Filled with a variety of pop, literary, and counterculture references, the works on view reveal Pettibon's singular hand, as well as techniques and motifs that have proved important throughout his career," said the gallery in a statement.
Stay tuned for details on the forthcoming Pettibon exhibition and visit David Zwirner's website to view its current shows.
In other international presentations, learn more about Josh Sperling's 'Summertime' installation for his first-ever exhibition in Japan.
David Zwirner Paris
108 rue Vielle du Temple
Paris, France