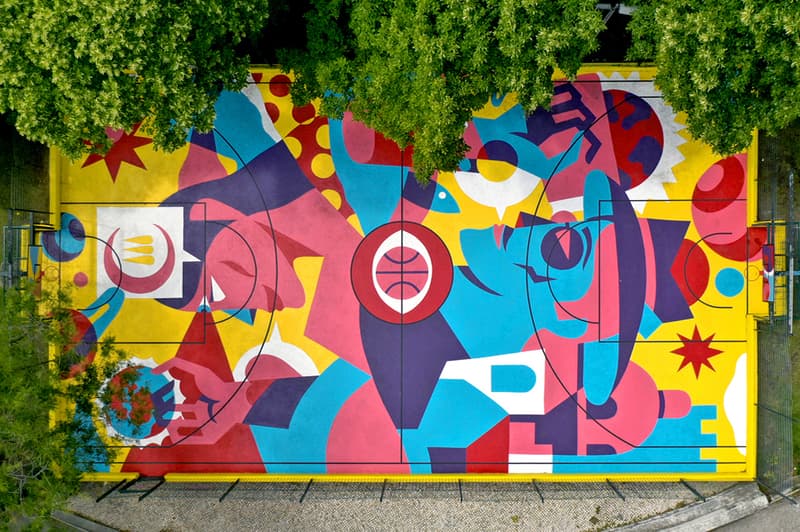 1 of 4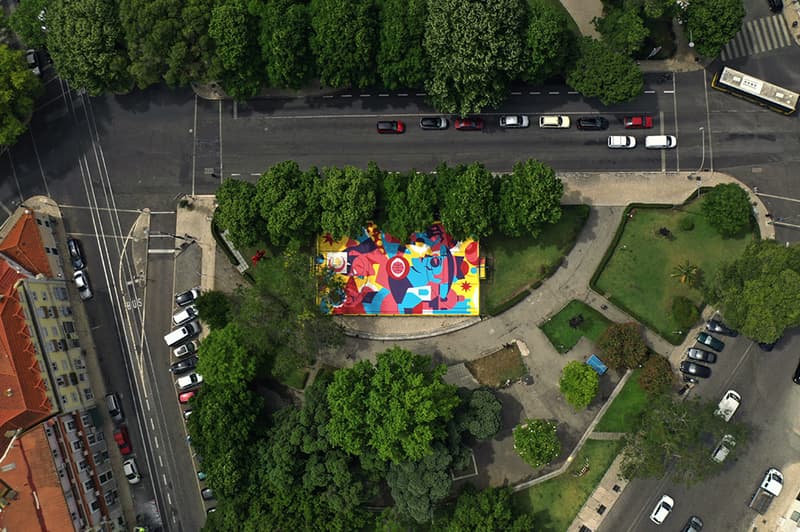 2 of 4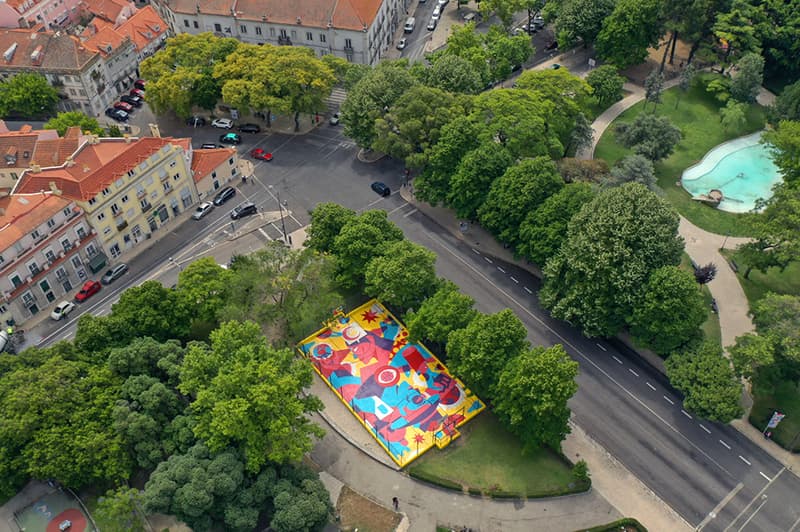 3 of 4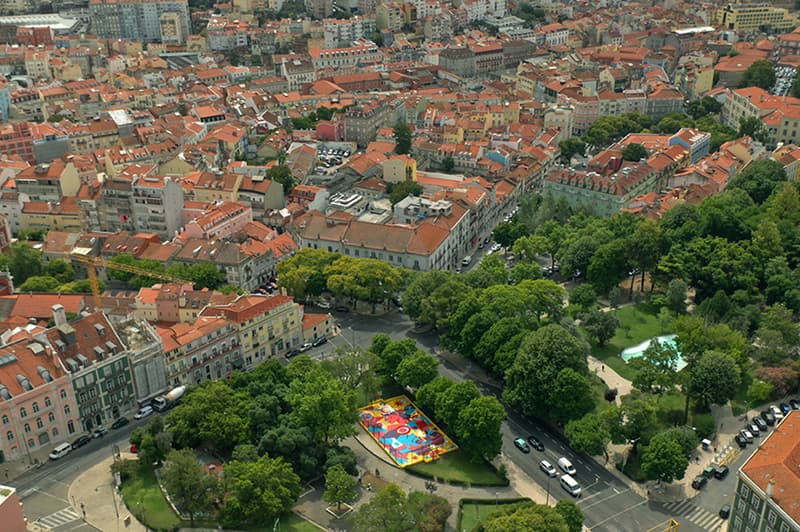 4 of 4
AkaCorleone Turns Basketball Court into Public Art Project
'Balance' uses communal space to play with ideas of duality.
---
AkaCorleone serves up a full-court mural in his latest public art effort entitled 'BALANCE.' Teaming up with Underdogs Gallery, the Portuguese artist's outdoor composition depicts a male and female subject on opposite ends of the court that are both done up in contrasting, geometric formations with the overall execution blending various tones. The court is located at the Campo dos Martires de Patria spots complex in Lisbon, Portugal.
"The search for true balance, a perfect duality between two people, two teams, two sides, two realities is hard to achieve, but it´s possible," said the artist in regards to the artwork's underlying message.
Check out the 'BALANCE' basketball court above and then head to AkaCorleone's website to view more projects.
For more striking murals, check out Belin's towering 'LAURITA' street art in Paris.