The Chairman & Shake Shack Craft Burger Centered Around Traditional Chinese Flavors
A timely team-up with the lauded Hong Kong restaurant.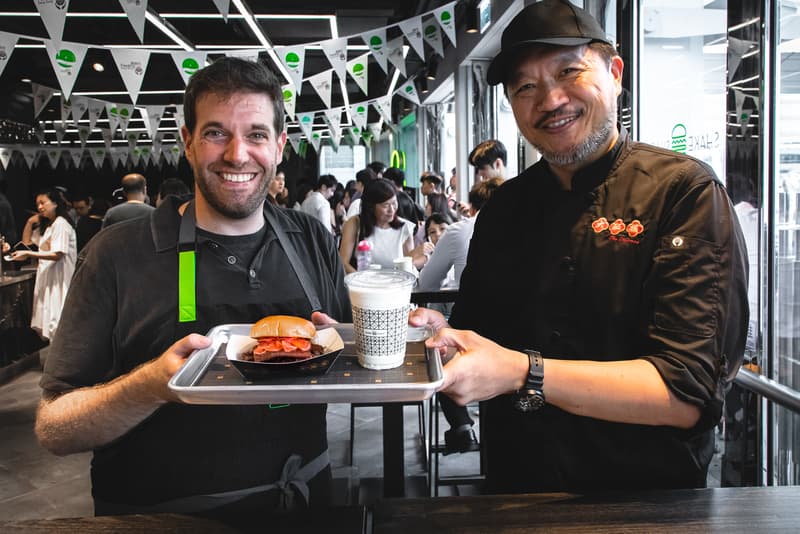 1 of 5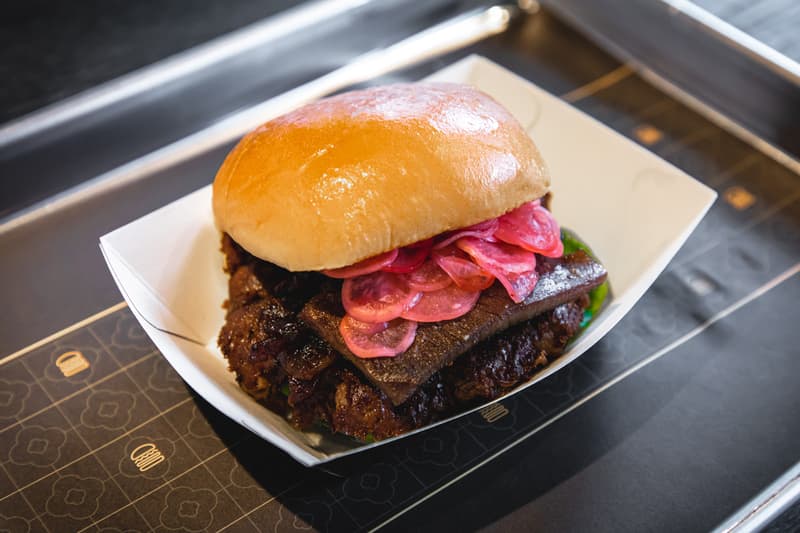 2 of 5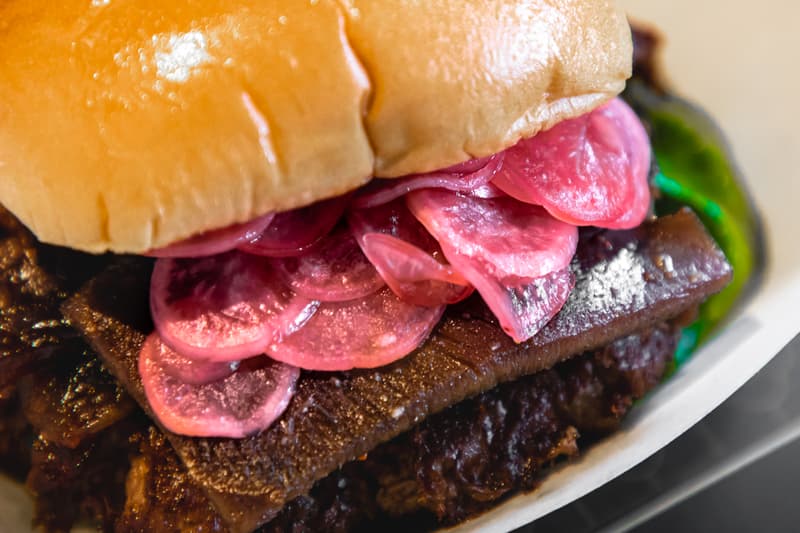 3 of 5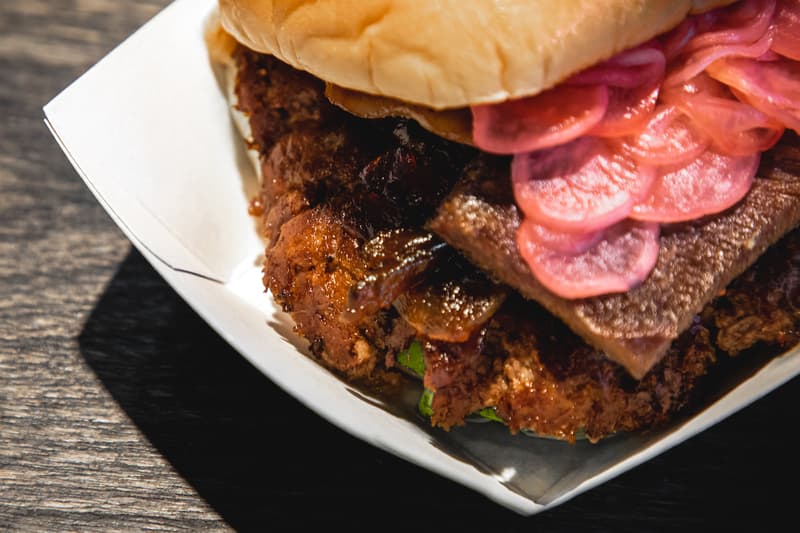 4 of 5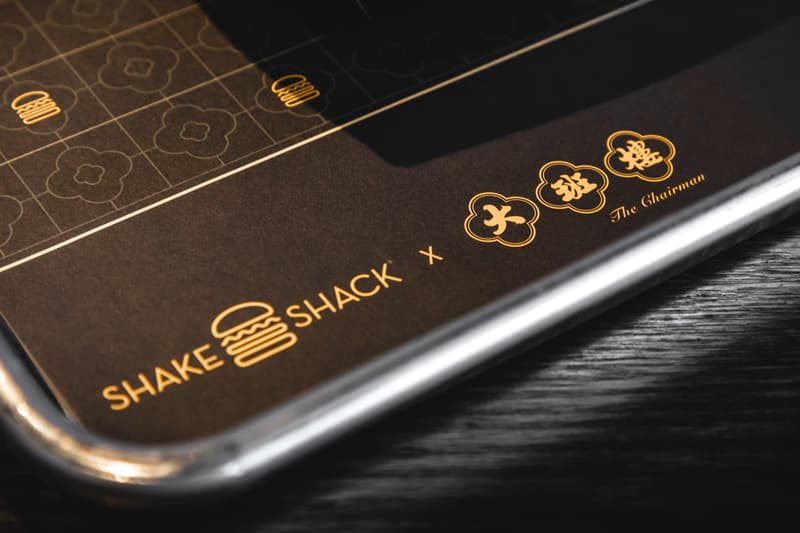 5 of 5
Shortly after being included in the list of Best Restaurants of 2019, Hong Kong's The Chairman has teamed up with Shake Shack to commemorate the global burger establishment's one year anniversary in the city. The collaboration continues Shake Shack's series of local flavor infused offerings crafted to celebrate its milestones around the world.
In line with being the modern day "roadside" burger stand lauded for its burgers, hot dogs, frozen custard, shakes and more, The Chairman Burger and Shake serves to celebrate how Shake Shack became an instant fixture in Hong Kong with its simple high-quality offerings.
The Chairman Burger builds on Shake Shack's perfected burger recipe with some traditional Chinese flavors. Starting with a smashed all-natural Angus beef burger griddled to perfection that's paired with 12-hour slow-cooked caramelized onion. Not done yet, the flavorful base is also topped with griddled ox tongue, pickled radish, Szechuan peppercorns, Chinese fermented bean sauce and butter lettuce. All held together between a perfectly grilled pillowy-soft potato bun.
Delving deeper into the Chinese culinary lexicon, The Chairman Shake inspects the lesser known herbal elements of Chinese cooking. More specifically the flavors and health benefits of osmanthus and goji berries have been incorporated in the frozen treat. For centuries osmanthus has been used for its bright sweet flavor and fruity, floral aroma to add an interesting light flavor to dishes. Likewise, use of goji berries has been dated back to around the 3rd century CE, often used for its slightly sweet and sour flavor that rides off a distinct tanginess and health properties.
Only 800 of the special collaborative menu items will be available for one day only at Shake Shake's IFC  location July 13. Additionally, the first 100 customers at the launch will receive a "The Chairman x Shake Shack" collectible ornament.
1 of 8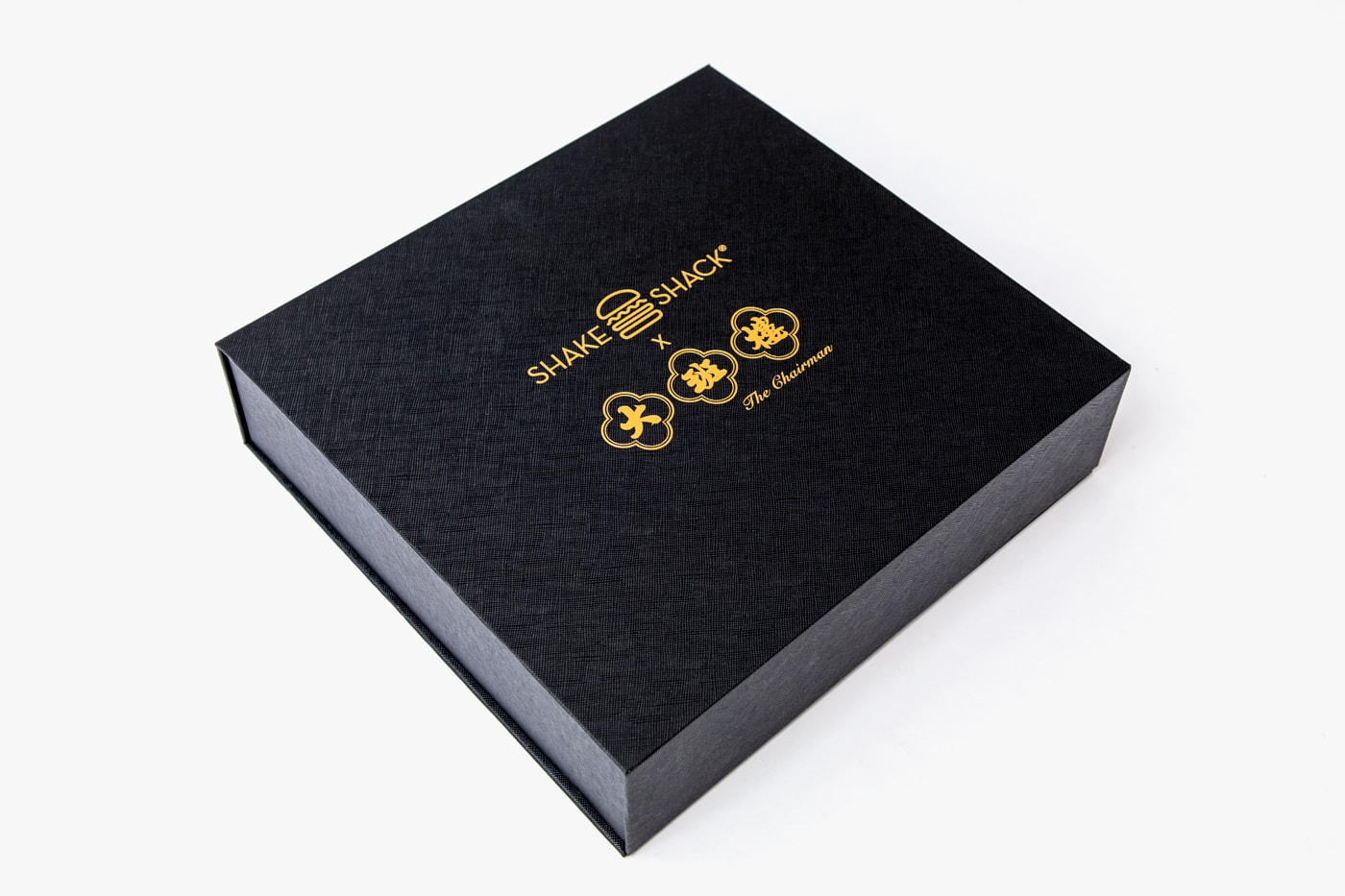 2 of 8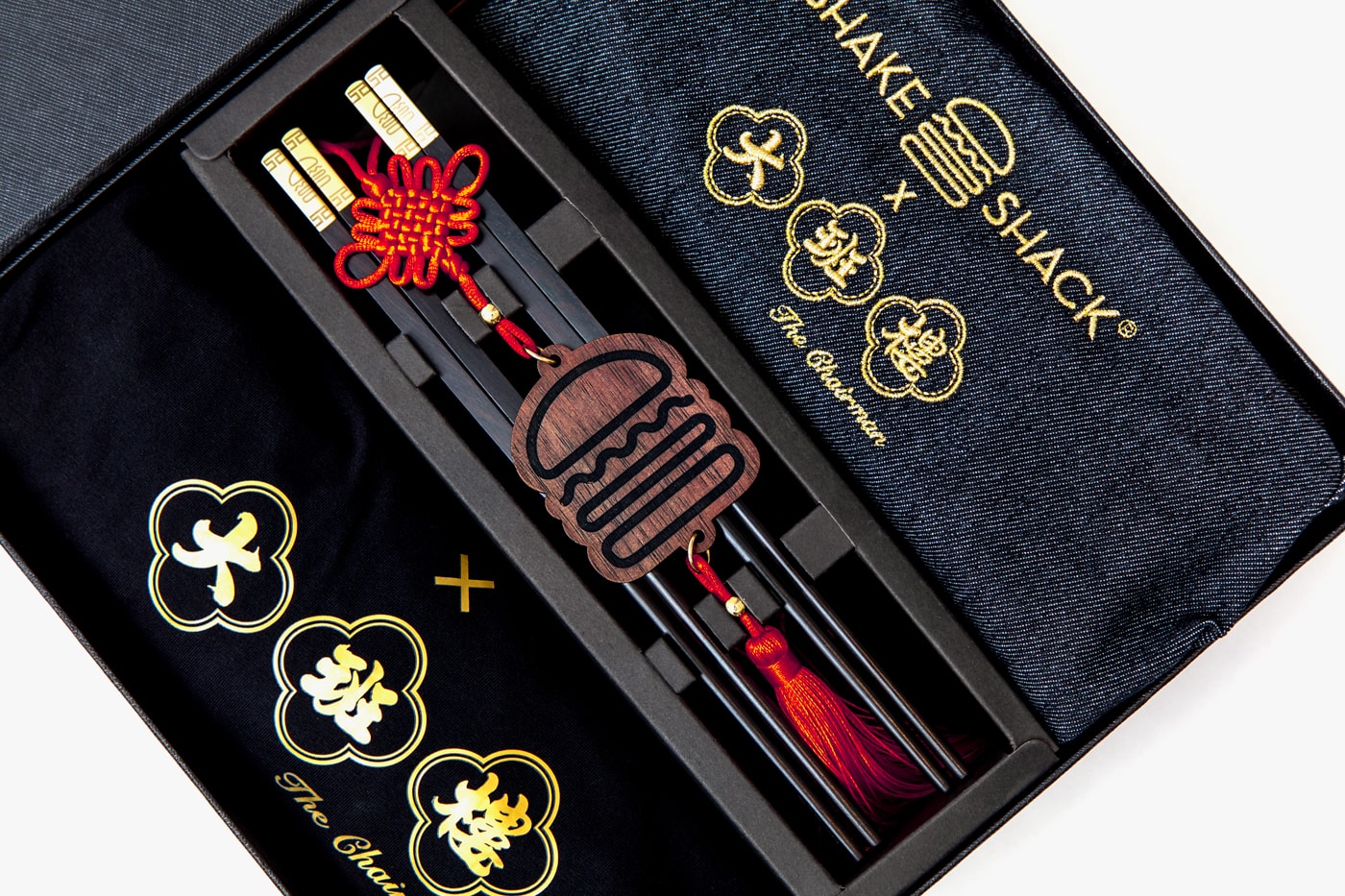 3 of 8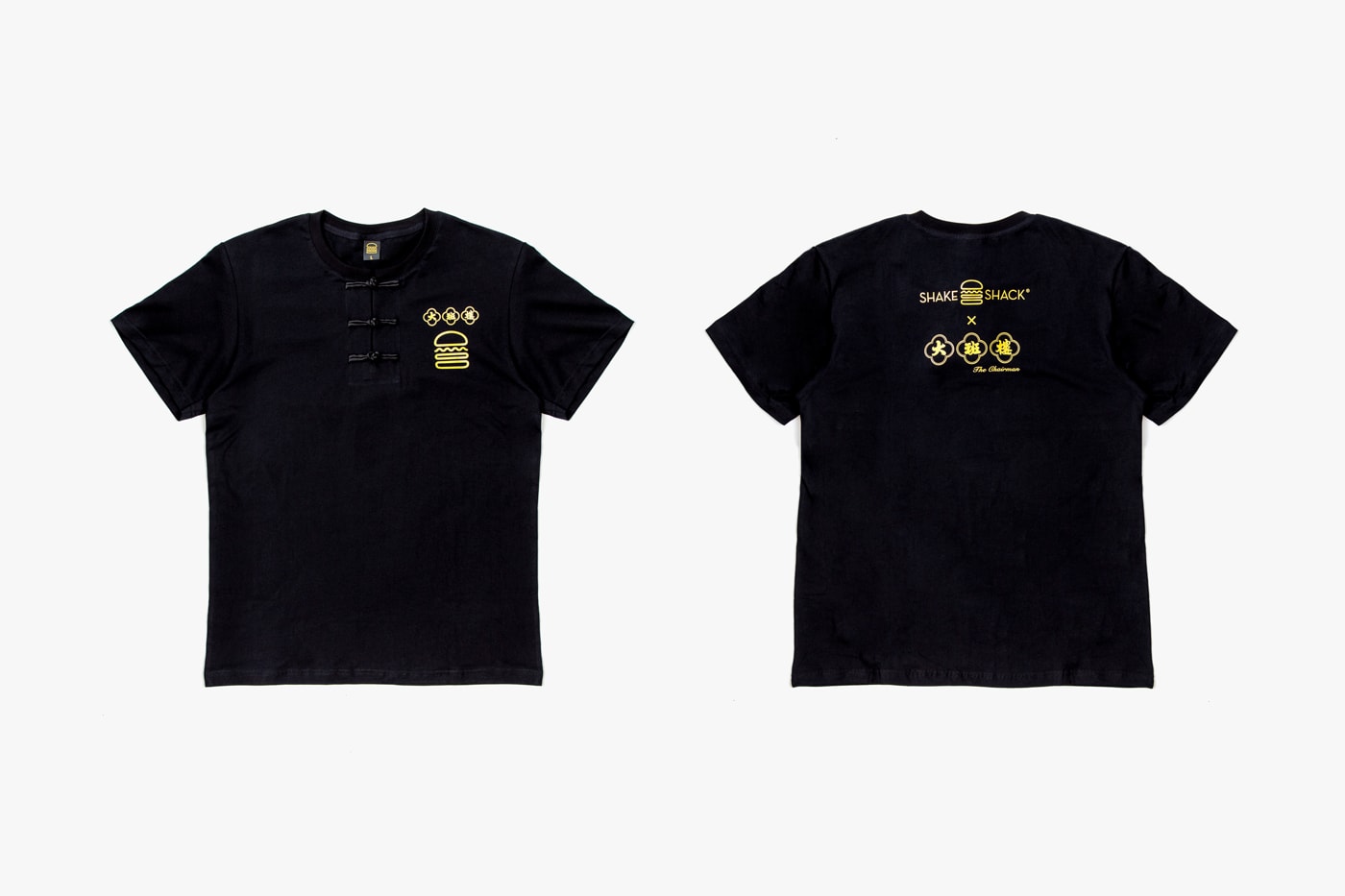 4 of 8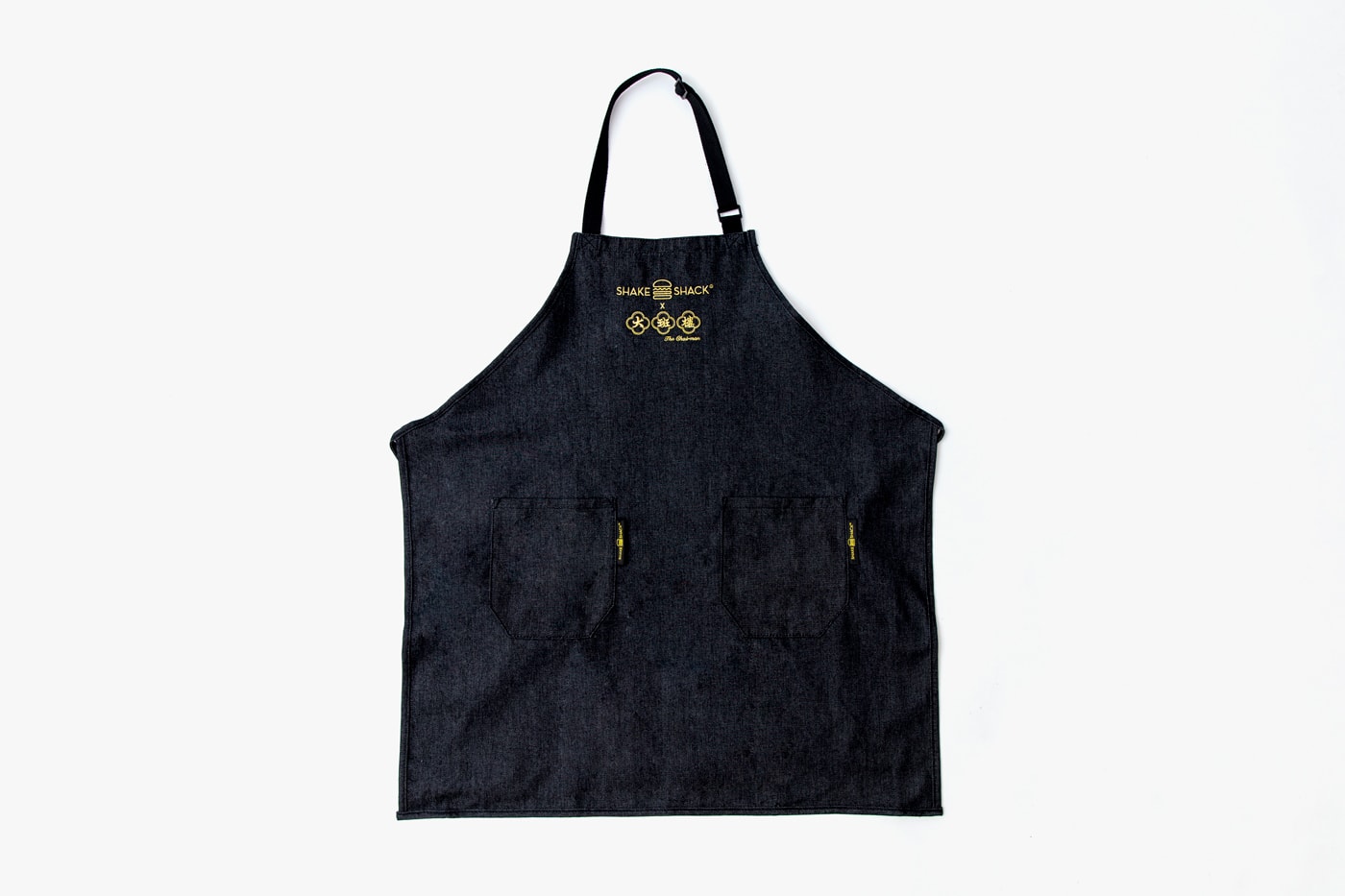 5 of 8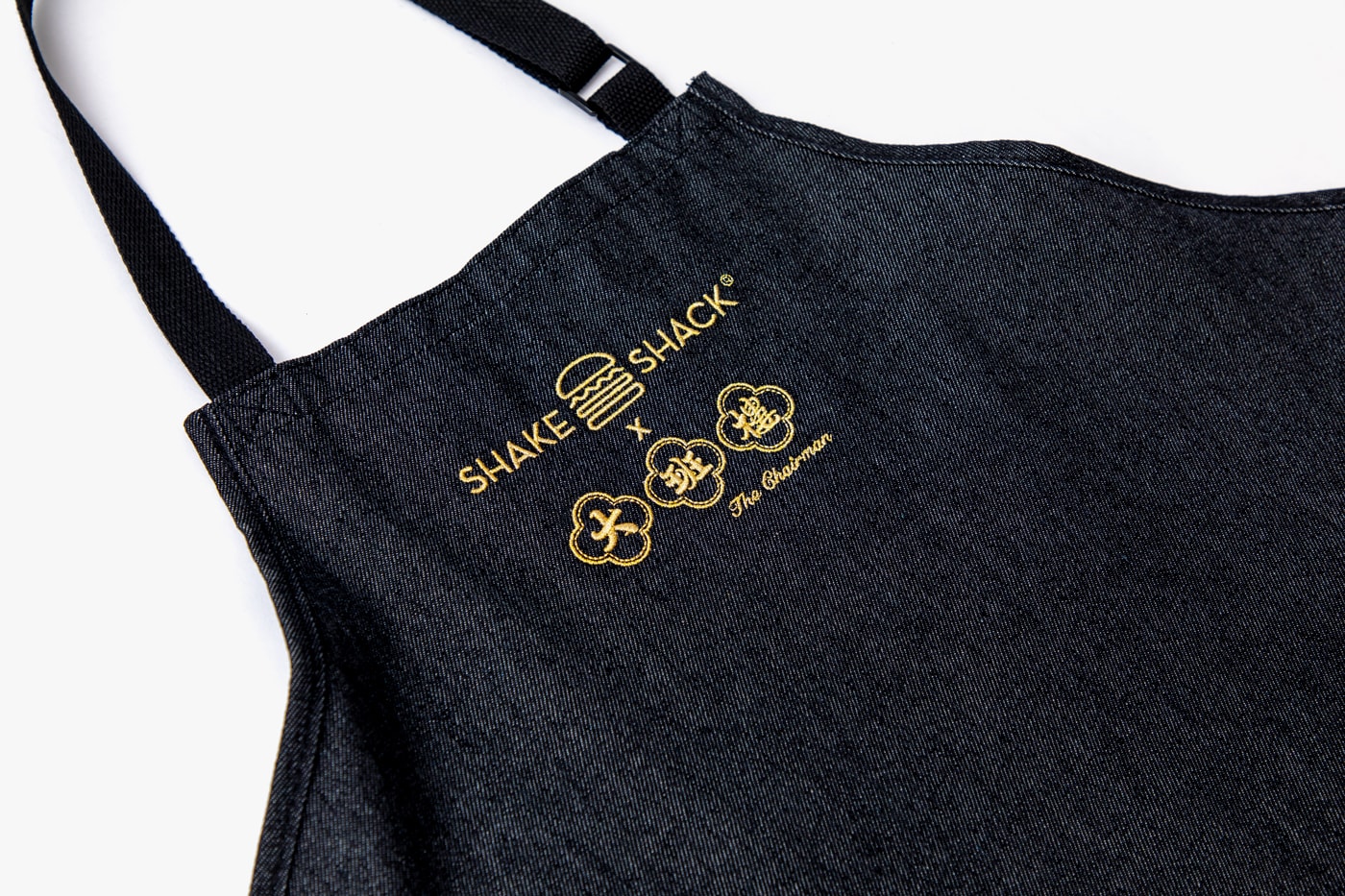 6 of 8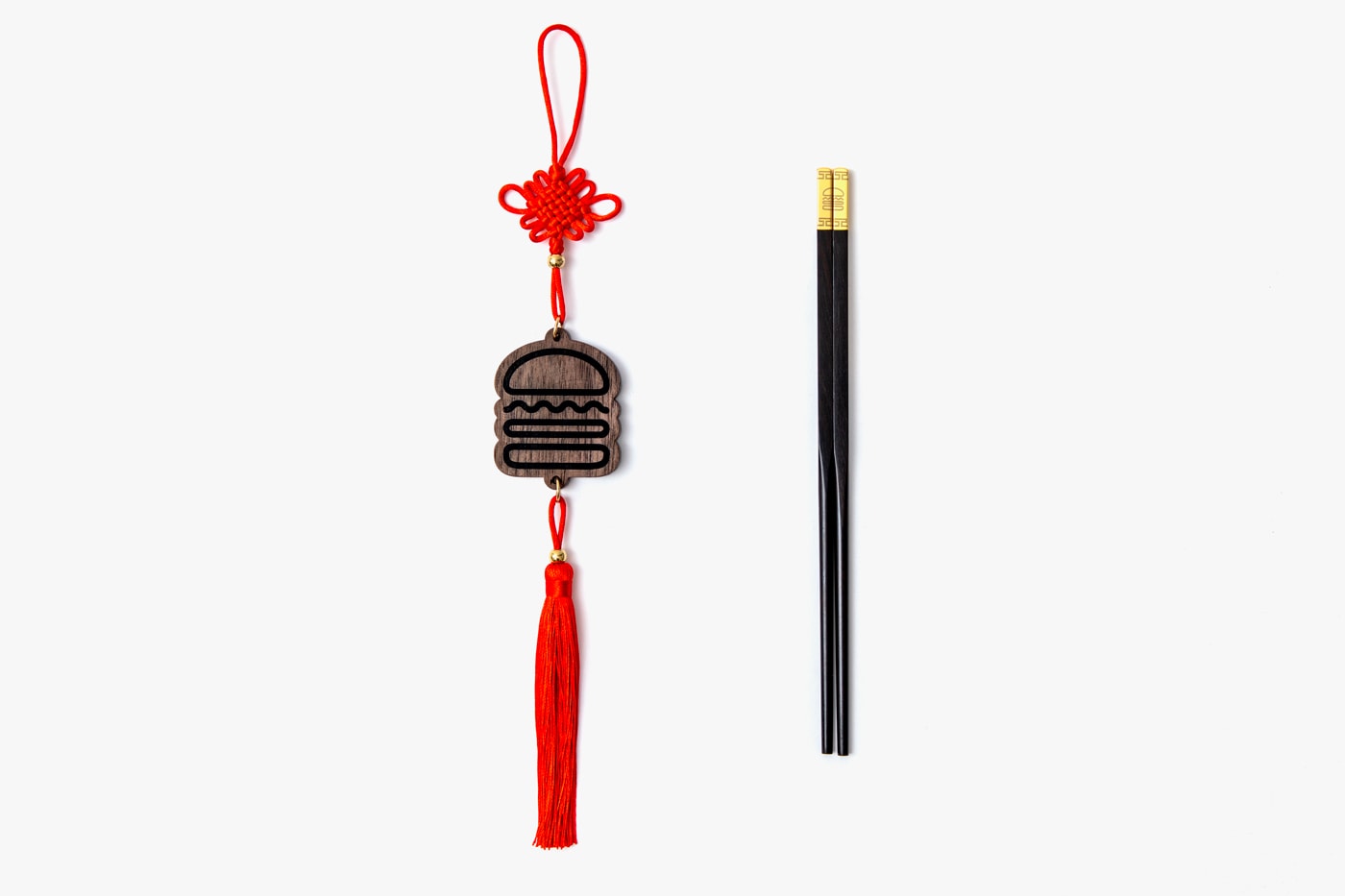 7 of 8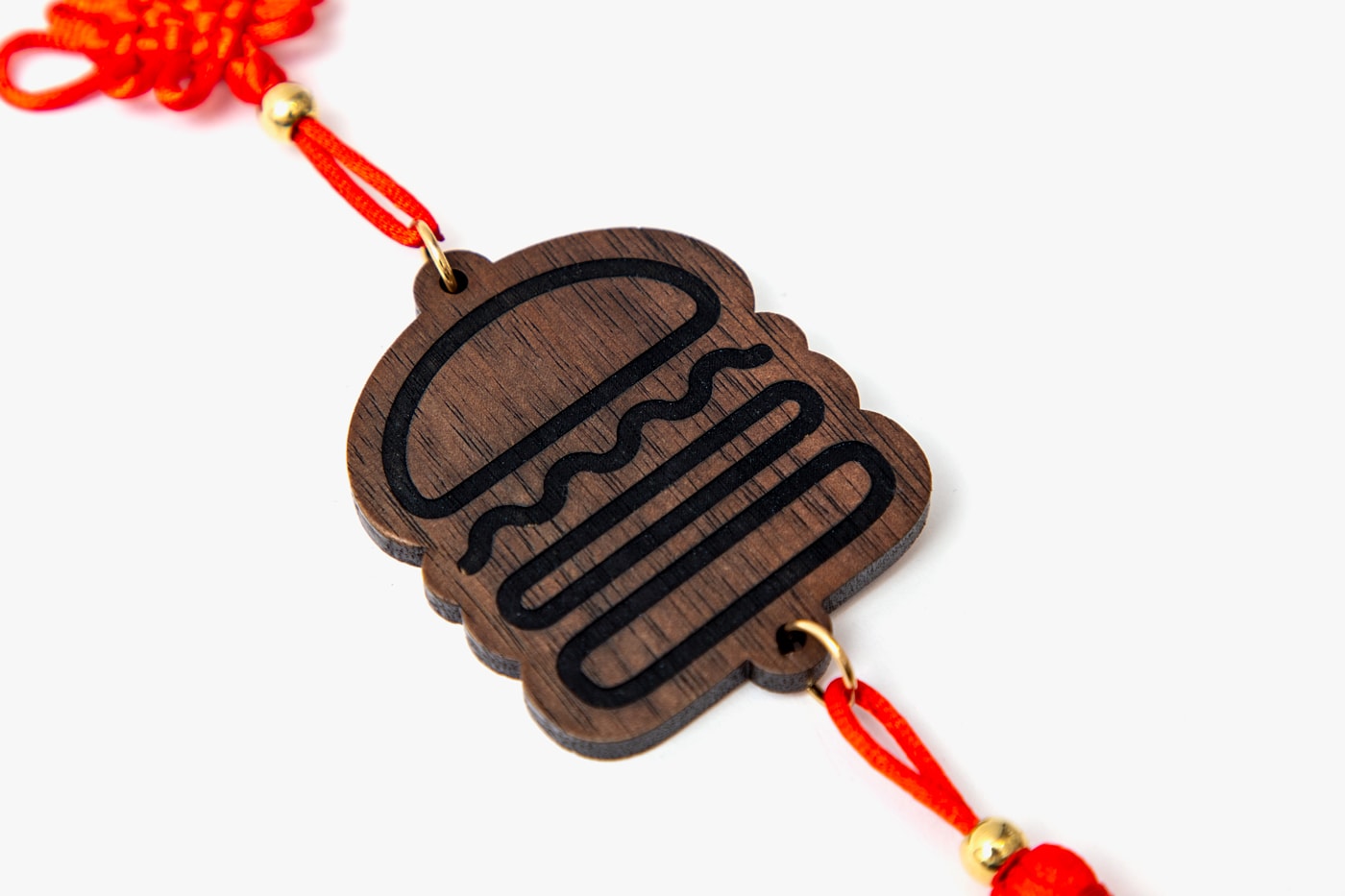 8 of 8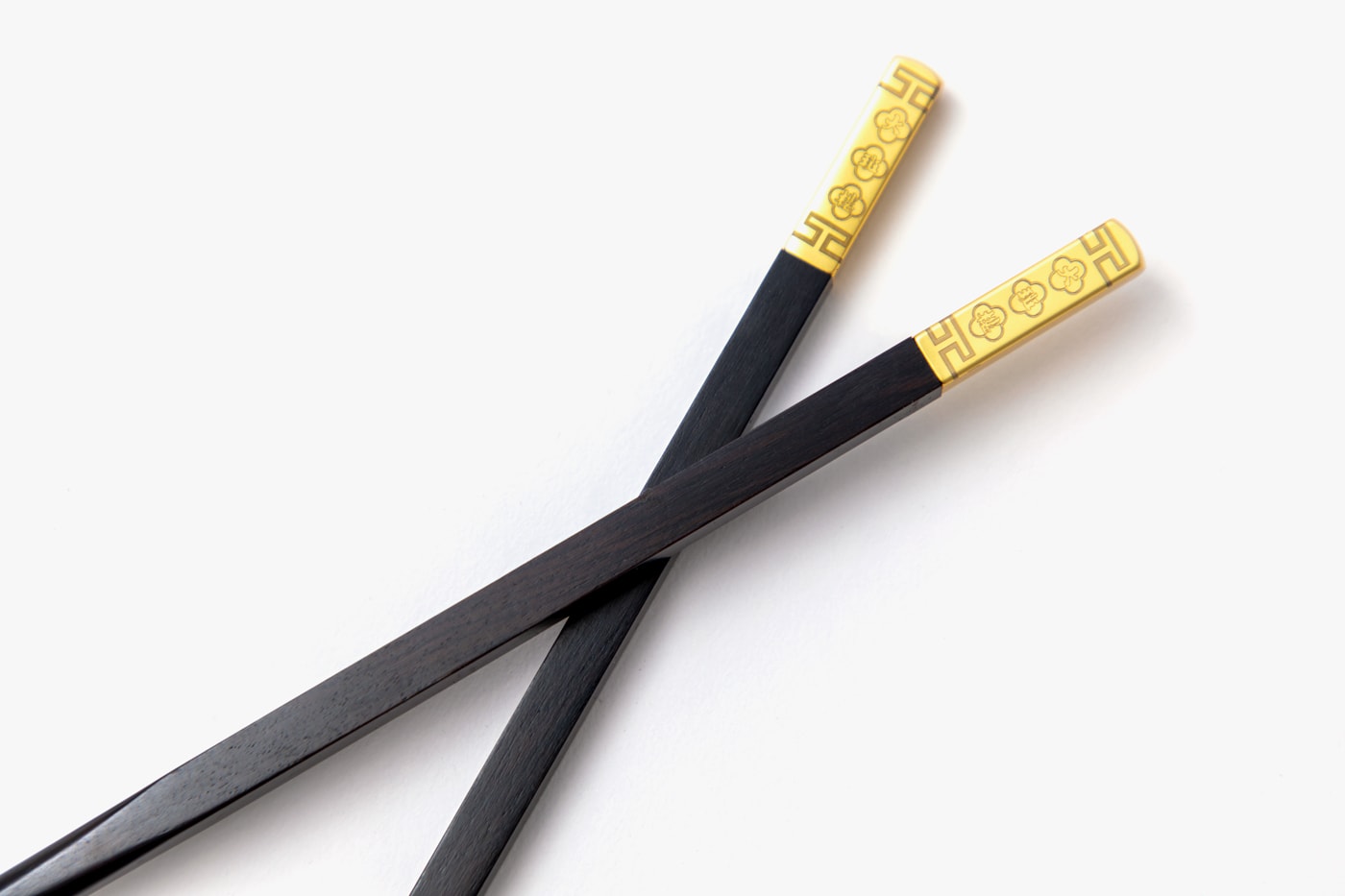 Check out The Chairman Burger and Shake above. Also catch our interview with Shake Shack Culinary Director Mark Rosati and Chef-Owner of The Chairman Danny Yip below, to learn more about the team-up.
For more food and beverage news, catch Chef Grant Achatz of Alinea speak about re-inventing dining in the Hypebeast Magazine Mania issue.
Mark Rosati – Shake Shack Culinary Director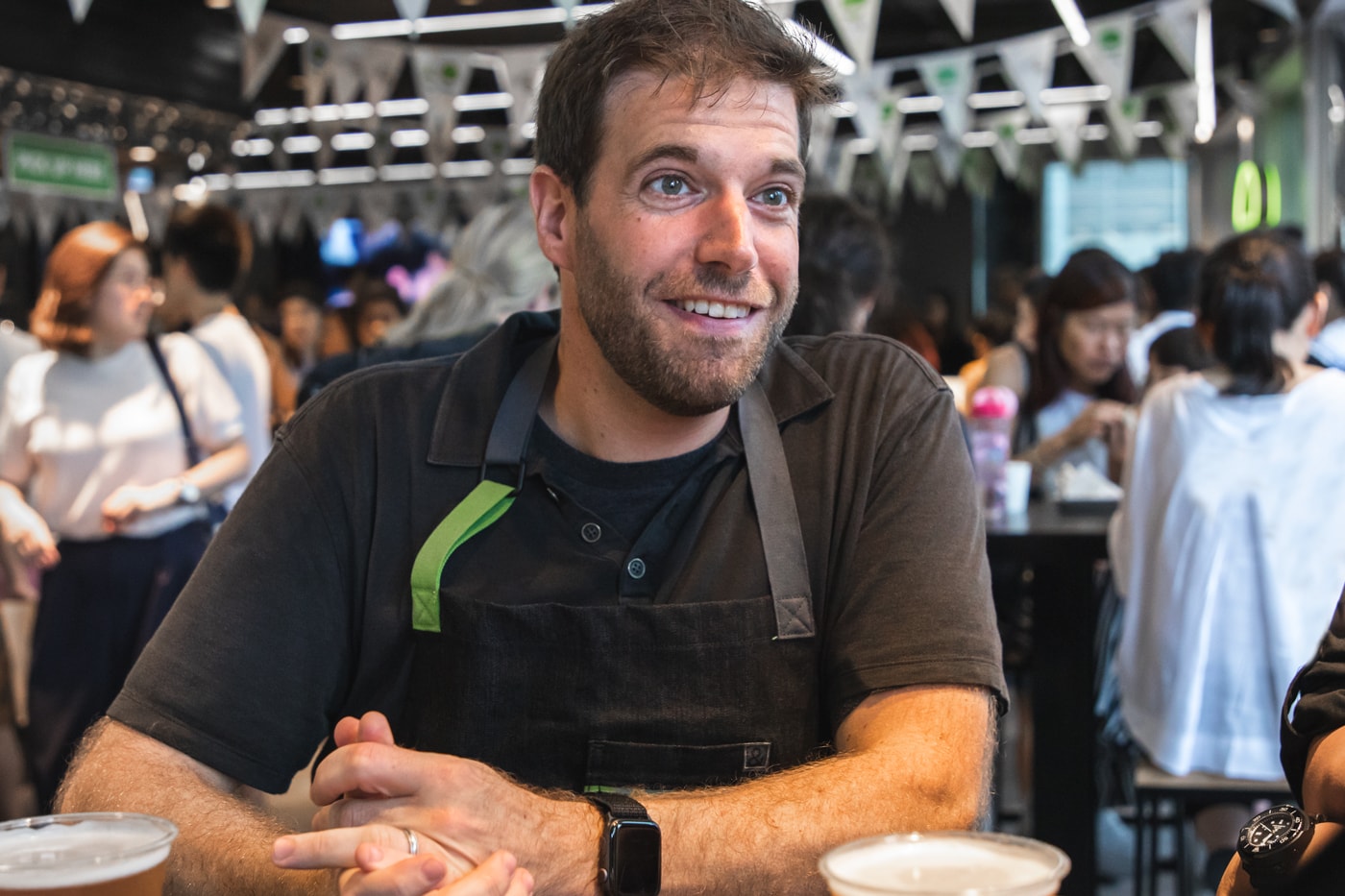 How did this collaboration with The Chairman come about?
This has been something in the works for about two years. Before I came to Hong Kong I stopped by Tokyo and some of my chef friends told me I had to dine at The Chairman.
In fact, The Chairman was where I had my first meal in Hong Kong and I was blown away. I'd seen certain dishes before, but the way they prepared it was really something different and delicious.
I've dined at the Chairman multiple times now, but every time it's like a revelation. I get excited when I come to Hong Kong cause I get to eat there and I know my mind is going to be blown.
I can't think of any other restaurant to work with for our one year anniversary in Hong Kong.
How does this collaboration fit into Shake Shack's establishment in Hong Kong?
We have been very fortunate and humbled by our establishment in the city. It took us a while to get here, this collaboration is a "thank you" to those that have supported us. We are so honored to be in the city. This isn't just a burger and a milkshake, it's a marker or our appreciation of the city's people and cuisine.
How important was it to have the collaboration honor local flavors?
Yes, it's exactly what we hoped for. Also, the food that Danny cooks is just so unique and special it's something we wanted to echo through the collaboration.
It's just amazing how we have the opportunity to expand on what we have established at Shake Shack with these kind of team ups that engage the locales we have become part of.
Danny Yip – Chef-Owner The Chairman
Can you tell us about the culinary concept of The Chairman?
What we do is modern traditional Cantonese. Traditional in the way that all the skill and technique is rooted in established methods of Chinese cuisine. We also use local ingredients and ingredients sourced from Southern China. We go to the villages in the region to uncover forgotten flavors and ingredients.
But how we remain modern is we don't look at recipes and invent all our dishes starting from scratch. So what we try to do is, when you taste and look at our dishes, it's absolutely Chinese but unlike anything you have ever experienced before.
How does it feel to represent Chinese Cuisine on the 50 Best Restaurants list?
First it's surreal, but also it's been too long. It's been 17 years since the 50 Best Restaurants List was started, but we are the first Chinese restaurant in the traditional sense to make it on the ranking.
In the end I feel lucky. There are many great Chinese restaurants around the world. Being located in Hong Kong allows us to have a bit more exposure. Hopefully after being included we can open up the door for more underrepresented cuisines.
Are there any specific elements or dishes you tried to represent with the burger collaboration?
Absolutely, I always wanted to figure out what a Chinese burger would be.
Szechuan pepper was something I really wanted to utilize in the collaboration. The specific type of pepper and beef, in my opinion are made for each other. Also, the pepper has a numbing effect which is quite interesting.
The ox tongue has been poached in a Chinese Five Spice stock with a bean paste underneath which really represent some key flavors of Cantonese cooking.