BIG K.R.I.T. Delivers Lyrical Southern-Inflected Bars in Latest LP 'K.R.I.T. IZ HERE'
A sequel to his 2010 mixtape.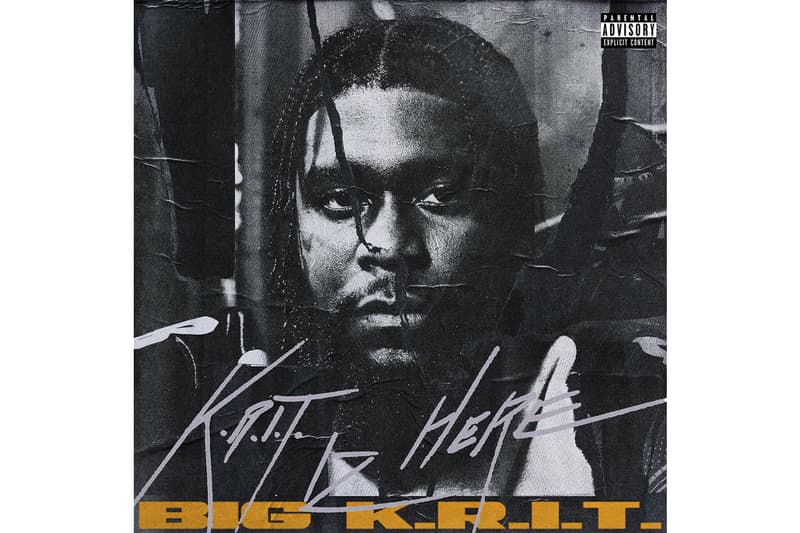 After collaborating with Joell Ortiz on "Learn You," BIG K.R.I.T. has released an extensive 19-track LP, his second official album to release after parting ways with Def Jam.
Dubbed K.R.I.T. IZ HERE, the album is vibrantly colored with K.R.I.T.'s signature Southern-inflected style, with impressive bars packing lyrical depth and clever wordplay. From soulful gospel-influenced backup vocals to mellowed-out nocturnal grooves, the musical compilation sees a wide arrangement of instrumentals. The track "Prove It" is led by melodic autotunes from K.R.I.T., which is then later met with full bars from J. Cole. "Addiction" features artists Lil Wayne and Saweetie exchanging verses over a catchy beat and other tracks like "Obvious" and "I Made" highlight smooth flows from Rico Love and Yella Beezy. The album measures in at approximately 56 minutes and is the sequel to his mixtape K.R.I.T. Wuz Here released back in 2010.
Scroll below for a listen of BIG K.R.I.T.'s latest LP K.R.I.T. IZ HERE.
For more music news, Gab3 and Skepta have linked up for a punk-tinged brawler titled "No Sleep."