Medicom Toy Immortalizes Elvis Presley in BE@RBRICK Form
Honoring the late King of Rock n' Roll.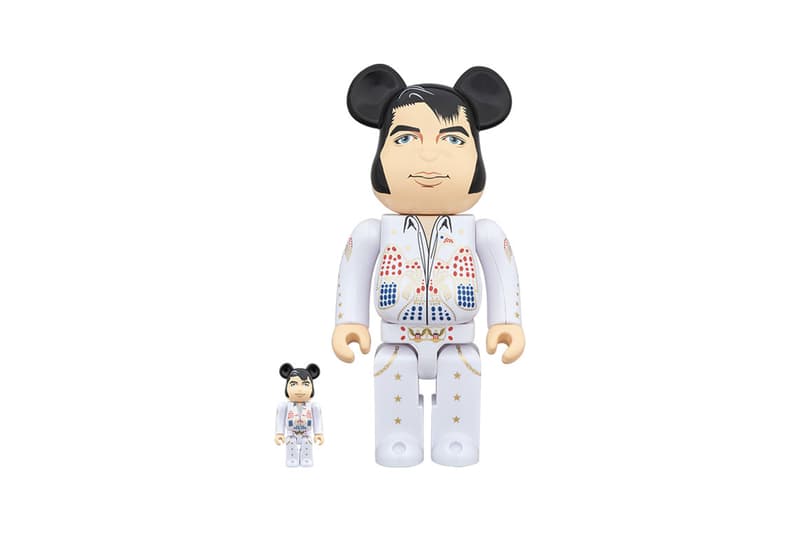 Rolling off the wave of recently dropped BE@RBRICKS like the BAPE Camo and NASA iterations, Medicom Toy has returned with its latest figure, immortalizing king of rock n roll Elvis Presley.
Arriving in sizes of 100% and 400%, the BE@RBRICK is dressed in a version of Elvis' iconic jumpsuit with a comical caricature of his face. The figure comes with a head of hair in a classic Elvis style, a pompadour matched with thick sideburns. Below the head is the jumpsuit, decorated in a bevy of patriotic American motifs like red and blue dots, gold stars, chains and eagles. One giant eagle is placed at the upper body, while two small ones appear at the beltline. As a finishing touch, a trio of gold stars is placed on each leg to match the ones on the sleeves.
The Medicom Toy BE@RBRICK 100% & 400% "Elvis Presley" is currently available at cjmart.jp for approximately $111 USD.
Elsewhere, Tokyo 2020 Olympics has unveiled medals designed from old gadgets.
Medicom Toy BE@RBRICK "Elvis Presley" 100% & 400%