Sony Pictures Unveils New 'Spider-Man: Far From Home' Posters
Getting another look at Mysterio.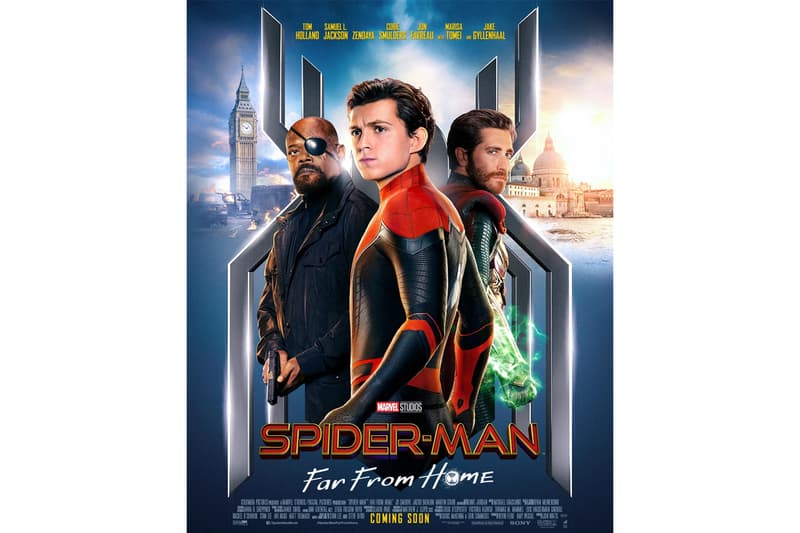 With anticipation around the release of Spider-Man: Far From Home building, Sony Pictures and Marvel Studios recently share a series of new posters which offer new looks at the main characters.
Aside from individual looks at Tom Holland as Peter Parker/Spider-Man, Jake Gyllenhaal as Quentin Beck/Mysterio, Samuel L. Jackson as Nick Fury and Zendaya as Michelle Jones, we also received a main compilation poster. Spotlighting landmarks of London and Venice, the promotional piece shows Peter Parker/Spider-Man standing in front of Fury and Mysterio who looks to be teasing his yet to be revealed powers. According to the synopsis for the upcoming film, Spider-Man: Far From Home will pick up after the events of Avengers: Endgame, with Peter struggling to move past everything that has happened and balance his dual identity during a study abroad field trip. Although we don't know exactly what is set to happen, shortly after the vacation begins, Nick Fury tracks the young hero to ask him to help battle the Elementals alongside Mysterio.
Check out the latest posters below and look for Spider-Man: Far From Home to hit theatres July 2.
In case you missed it, the creators of Rick & Morty recently offered Kanye West his very own episode.