Elon Musk's Boring Company Wins a $48.7 Million USD Contract in Las Vegas
The startup's first commercial contract.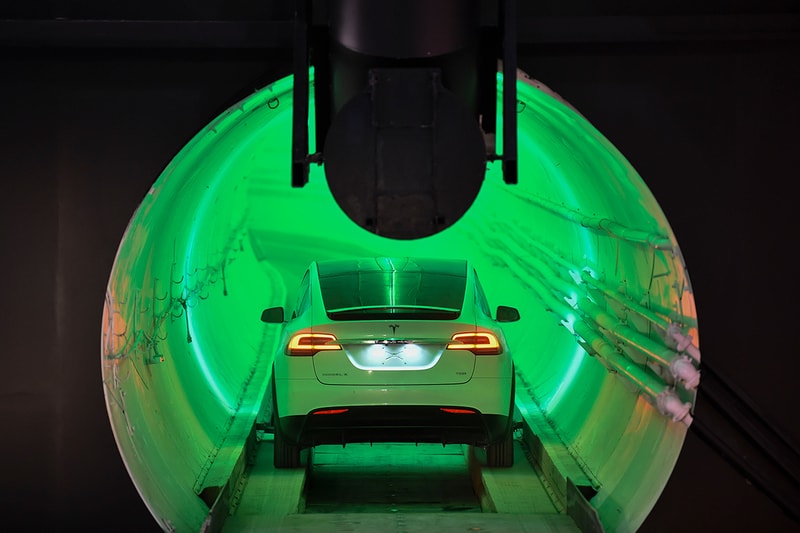 Elon Musk's tunneling and transportation startup the Boring Company has just won a $48.7 million USD contract to build and transport visitors at the Las Vegas Convention Center. The announcement came after the Las Vegas Convention and Visitors Authority shortlisted the Boring Company for the project in March, which was then approved via a vote by the Authority this past Wednesday. The project was initially created due to the Las Vegas Convention Center's new expansion — which will expand the whole area to cover 200 acres — expected to completed by 2021.
For the contract, the Boring Company has been employed to create high-speed transportation for visitors who otherwise would have to walk two miles from end to end of the convention center. The plan involves building two tunnels for high-speed autonomous Tesla vehicles to transport visitors around, along with one pedestrian tunnel. In total, there'll be three stations for passengers to board and alight.
While this is the first commercial contract for the Boring Company, it also said that the new tunnels built for the LVCVA could eventually connect the Convention Center to downtown Las Vegas, the Las Vegas Boulevard Resort Corridor, and the McCarran International Airport.
And elsewhere in tech news, Ford is using headless robots to finish autonomous driver deliveries.