'Rick & Morty' Creators Offer Kanye West His Own Episode
"We have 70, he can have one."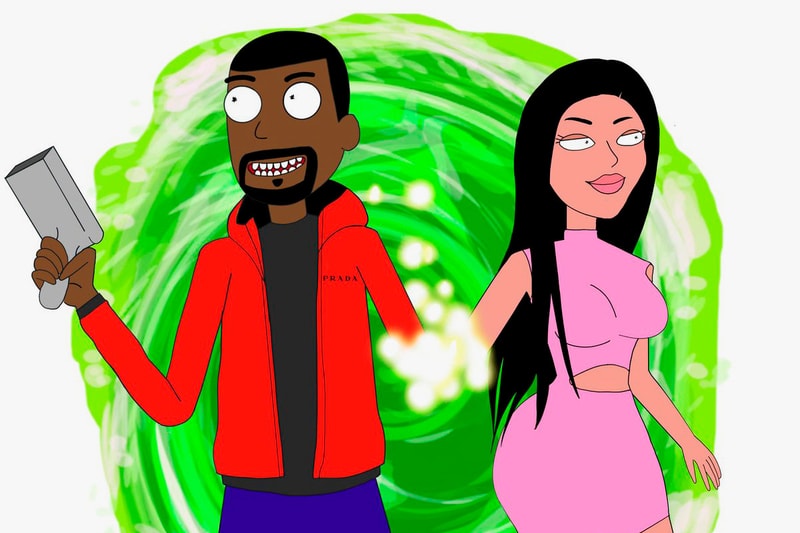 Shortly after the reveal of the Season 4 return of Rick & Morty, creators Dan Harmon and Justin Roiland extended an invitation to Kanye West to develop his very own episode.
The duo were asked about collaborating with 'Ye during WarnerMedia's upfronts – a showcase of the media company's upcoming entertainment offerings – to which Roiland responded with, "'Ye is a fucking kindred spirit, genius, visionary. … If that guy had the support to do all the ideas he has in his head, he'd be fucking Elon Musk 2.0." Furthermore, the duo would be thrilled for Kanye to come by the studio to "hang out and do a voice," Roiland continued. "I'm giving him an episode. I'm making it official. We have 70, he can have one. Kanye, you can have one . . . It's official. That would be fucking amazing."
Kanye West has been a fan of the Adult Swim series for quite some time, often celebrating how many times he has watched every episode of the show on social media. Additionally, last year Kim Kardashian tapped Roiland to create a Rick & Morty-themed birthday song for her husband's birthday.
No word from Kanye just yet, unsurprisingly, but it wouldn't be the most surprising endeavor the rapper has embarked on in recent memory.
In case you missed it, HBO recently offered a sneak peek at the final episode of Game of Thrones.
https://t.co/eUnzwhr72z      This is the greatest news      This is my favorite show     I've seen every episode at least 5 times each

— ye (@kanyewest) May 10, 2018