Iron Man Lives on in New 'Spider-Man: Far From Home' Poster
Warning: mild spoilers.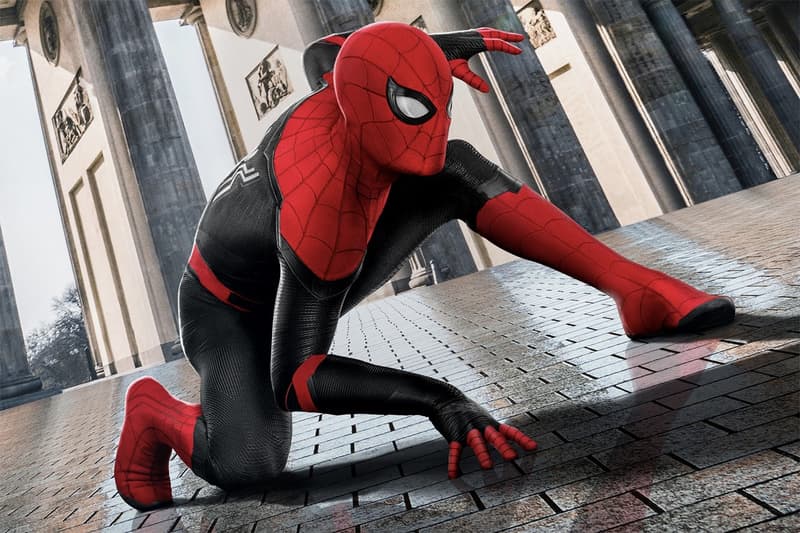 Fresh off of releasing its second full-length trailer which explores the aftermath of Endgame, Spider-Man: Far From Home has now shared a new poster placing the webbed hero's mentor in the spotlight.
Warning: This post contains mild spoilers
Throughout Peter Parker's journey, Tony Stark has played a major role in his rise to becoming a superhero; first recruiting Parker for Captain America: Civil War and again playing a major role in Spider-Man: Homecoming. For those who have seen Endgame, Peter must now live a life without Stark in the picture. However from the new poster it looks like the importance of Tony Stark to Spider-Man's story won't be abandoned anytime soon.
Although Robert Downey Jr.'s Iron Man won't be in the film, his presence continues to play a strong role in Parker's story, which can also seen in the trailer. Take a look at the new poster which shows Peter Parker crouching in front of a large street art depiction of Iron Man along with Jon Favreau's Happy Hogan quote, "I don't think Tony would have done what he did, if he didn't know you were going to be here after he was gone."
Far From Home will be the final movie of MCU's Phase Three and will take place after the events of Endgame. The film will see Spidey teaming up with Mysterio (played by Jake Gyllenhaal) to battle the impending threat from the Elementals. It is believe the concept of the multiverse will also be introduced in this sequel.
Starring Tom Holland, Zendaya, Jacob Batalon, Marisa Tomei, Jon Favreau, J.B. Smoove, and Jake Gyllenhaal, the film lands in theaters July 2.
For more on the Marvel Cinematic Universe, these are the movies and shows to look forward to after Avengers: Endgame.
"I don't think Tony would have done what he did, if he didn't know you were going to be here after he was gone." #SpiderManFarFromHome 7.2.19 pic.twitter.com/ySzLM14iGl

— Spider-Man (@SpiderManMovie) May 14, 2019