Virgil Abloh Responds to Plagiarism Critique and Discusses His Design Philosophy
"That way of designing — to develop everything from zero — comes from a different time"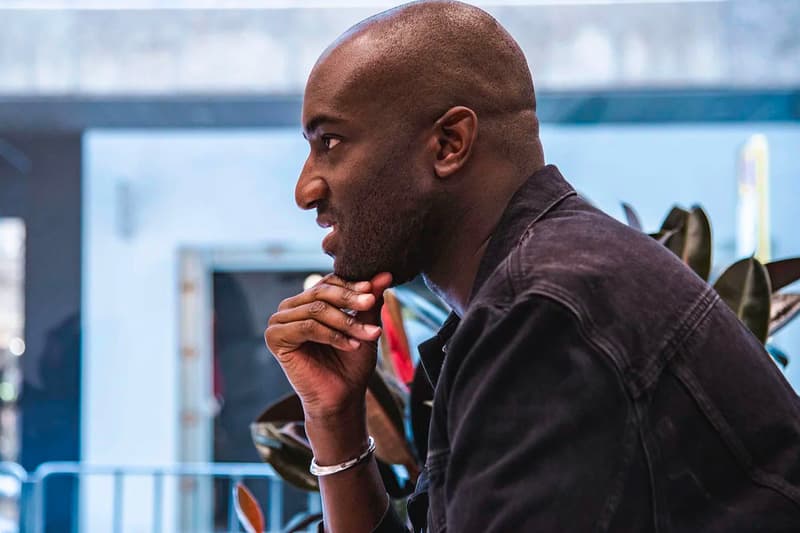 In a recent interview with Vogue, the ex-creative director for Kanye West, founder of Off-White™, and the artistic director for menswear at Louis Vuitton Virgil Abloh discussed some of his philosophies behind his design inspiration that led him to become the first African American to lead a global luxury brand, and addressed the claims of plagiarism against him.
Abloh was already a mix of influences from a young age, a flexibility that he values very dearly: "I could sit at any lunch table: the sports kids or the skate kids smoking weed or the preppy kids. I liked being in the middle, to veer in the space in-between. It's almost like an unpoliced land," he says. "That's why I love the millennial spirit. They'll make an Instagram where they're Goth, and the next week they're dressing Harajuku. That's freedom. One of the biggest premises in my practice is that it's OK to contradict yourself; it's human."
While it seemed to the outside world that Abloh's career has been largely successful from how quickly he rose through the ranks, the 38-year-old designer nonetheless carried with him some pretty strong insecurities when he started out. "At the time I thought you were only good if you're Margiela or Rei Kawakubo. And I was struggling because that's not me. I was very well aware that as a fashion designer, I was a square peg in a round hole. It's like someone who is really messy and tries to clean their place up to throw a dinner party. Everything is in order, but then you go to the bathroom and you're like, Why is there a cereal box in the bathtub?"  Eventually, the designer learned how to live with himself and accept that he's different than the conventional designer: "That became when I owned the thing. With that, I could sleep at night. I just needed to check. I already had my plan anyway. But sometimes you need to rearrange the furniture in your head."
Turning to his critics, many of which claimed that Abloh has a lack of originality, and in many cases, plagiarized completely, LV's artistic director responds with his own take on what design means to him: "That way of designing — to develop everything from zero — comes from a different time," the designer says. "For me, design is about whatever I find is worthy to tell a story about. I don't believe that culture benefits from the idea that this line on a piece of paper has never been drawn in this exact way ever before. My goal is to highlight things — that's why I collaborate a lot, that's why I reference a lot, and that's what makes my body of work what it is."
For more fashion news, check out ROKIT's Summer 2019 lookbook.