Black Midi Unveil Details of Their Upcoming Debut LP 'Schlagenheim'
Along with album art and tour dates.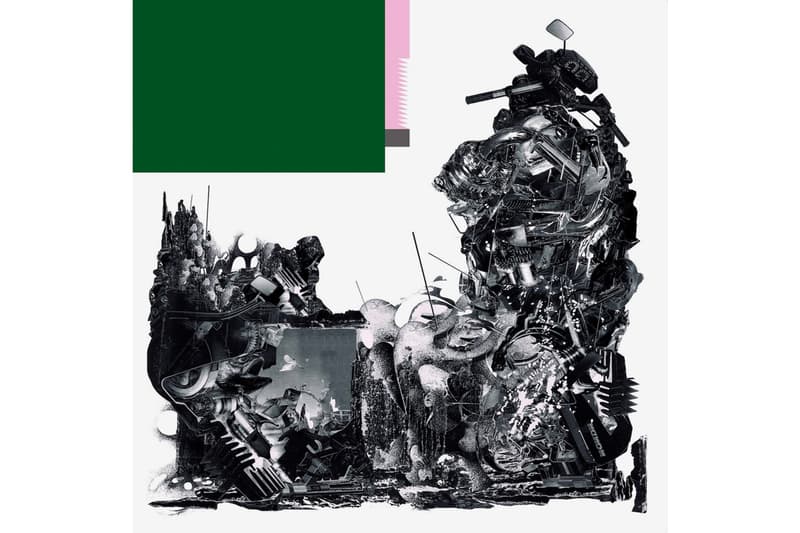 While The Strokes recently debuted their new record The Adults Are Talking during a live charity performance in Los Angeles, news of upcoming music from other bands have also surfaced. One such band is Black Midi, announcing the release of their Schlagenheim.
Black Midi is a progressive alternative/indie band from South London comprised of four members, whose musical influences span the likes of Talking Heads and Deerhoof. The rock quartet has been known to be relatively elusive online, but that hasn't stopped them from unveiling details from their upcoming debut LP Schlagenheim. The album will be 43 minutes in length and consist of 9 tracks. According to press, most of the songs were created in the course of five days with Dan Carey — the producer for Bloc Party — guiding the compilation. Tracks like 'BmBmBm,' 'Speedway, 'Crow's Perch,' and 'Talking Heads' that have been released previously will be included on the LP as well.
Schlagenheim will drop on June 21 via Rough Trade Records. Take a look at the album art below and scroll further to see their tour dates.
In other news, Lil Uzi Vert has reportedly finished 'Eternal Atake.'
View this post on Instagram
05-05 Manchester, England – Sounds From the Other City
05-09-11 Brighton, England – The Great Escape Festival
05-25 Totnes, England – Sea Change
05-30 Nimes, France – This Is Not A Love Song Festival
05-31 Düdingen, Switzerland – Bad Bonn Kilbi
06-01 Neustrelitz, Germany – Immergut Festival
06-05-06 Gothenberg, Sweden – Garden Festival
06-08-09 Paris, France – Villette Sonique
06-10 Moers, Germany – Moers Festival
06-15 Bergen, Norway – Bergenfest
06-18 London, England – EartH (Concert Hall)
06-20 Bristol, England – Fiddlers
06-21 Liverpool, England – Phase One
06-22 Glasgow, England – Mono
06-23 Nottingham, England – Contemporary Space
07-05 Roskilde, Denmark – Roskilde Festival
07-05-07 Moscow, Russia – Bolь Festival
07-12 Madrid, Spain – Mad Cool Festival
07-14 Nijmegen, Netherlands – Valkhof Festival
07-18 New York, NY – Bowery Ballroom
07-21 Chicago, IL – Pitchfork Music Festival
07-22 Minneapolis, MN – 7th Street Entry
07-23 Madison, WI – The Terrace at University of Wisconsin
07-26 Hyéres, France – Midi Festival
08-02-04 Katowice, Poland – Off Festival
08-04 Waterford, Ireland – All Together Now
08-08-10 Rees Haldern, Germany – Haldern Pop
08-10 Oslo, Norway – Øya Festival
08-16 Viana do Castelo, Portugal – Paredes de Coura
08-16-18 Biddinghuizen, Netherlands – Lowlands Festival
08-24 Gueret, France – Check In Festival
08-29-09-01 Dorset, England – End of the Road Festival
09-05 Tokyo, Japan – Unit
09-06 Osaka, Japan – Conpasss
09-07 Kyoto, Japan – Metro
09-18 Amsterdam, Netherlands – Melkweg
09-19 Paris, France – La Boule Noire
09-21 Bordeaux, France – Barbey Indie Club
09-25 Lisbon, Portugal – ZBD
10-02 Zagreb, Croatia – Mocvara
10-03 Bratislava, Slovakia – Fuga
10-04 Budapest, Hungary – Durer's (small room)
10-05 Prague, Czech Republic – Underdogs'
10-07 Berlin, Germany – Lido
10-08 Hamburg, Germany – Kampnagel
10-09 Cologne, Germany – Bumann & Sohn
10-10 Brussels, Belgium – Beursschouwburg
11-07 Detroit, MI – Deluxx Fluxx
11-08 Toronto, Ontario – Velvet Underground
11-09 Montreal, Quebec – Les Foufounes Électriques
11-12 Philadelphia, PA – First Unitarian Church
11-13 Washington, DC – U Street Music Hall
11-15 Carrboro, NC – Cat's Cradle (Back Room)
11-16 Atlanta, GA – The Earl
11-17 Nashville, TN – High Watt
11-19 Los Angeles, CA – Zebulon
11-20 Los Angeles, CA – Zebulon
11-21 San Francisco, CA – Rickshaw Stop
11-23 Portland, OR – Doug Fir Lounge
11-24 Seattle, WA – The Crocodile