Prada Dives Into Chunky Shoe Market With Pegasus Sneaker
Available as a beefy boot or hefty runner.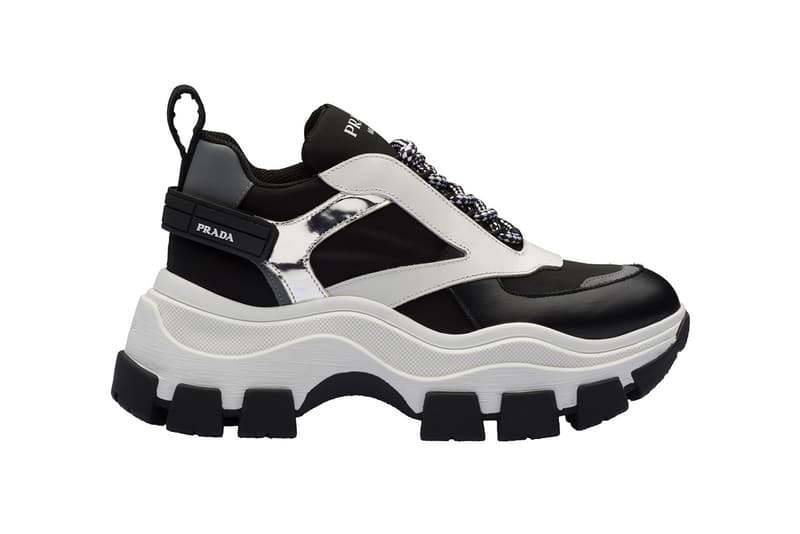 1 of 11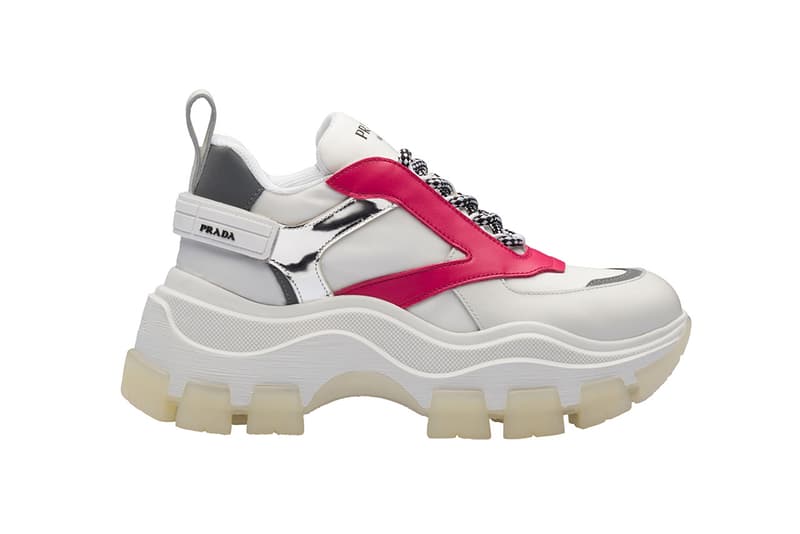 2 of 11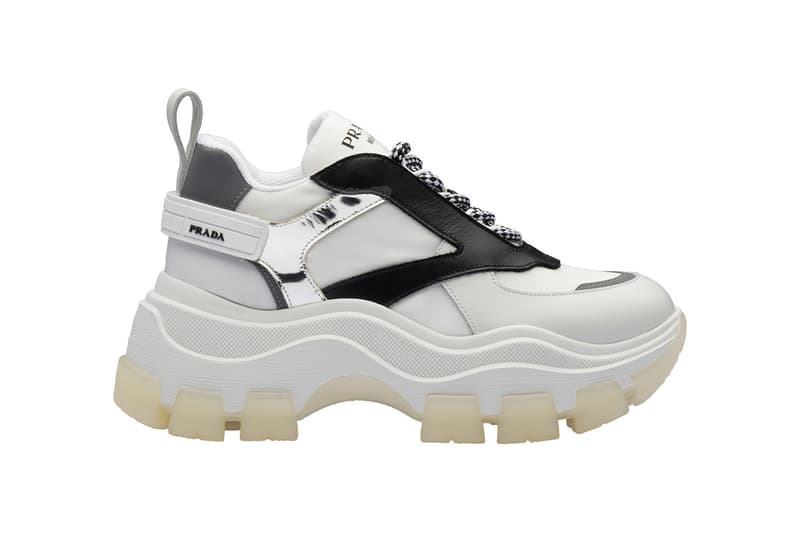 3 of 11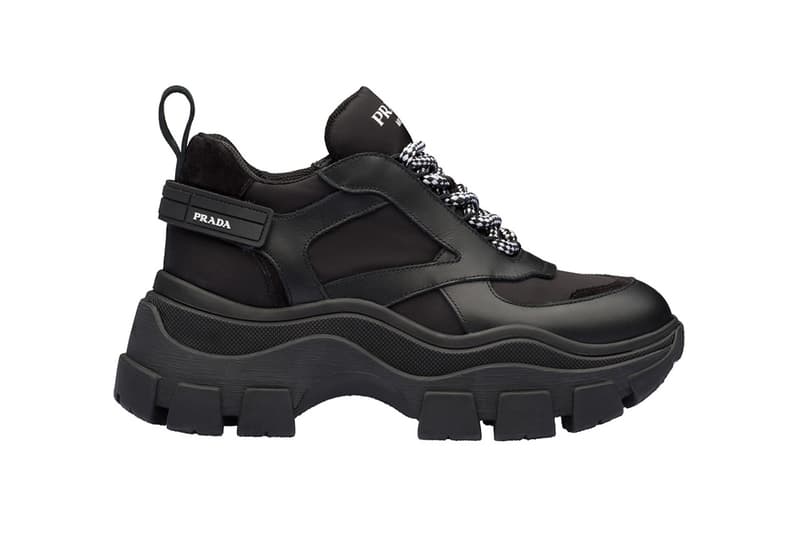 4 of 11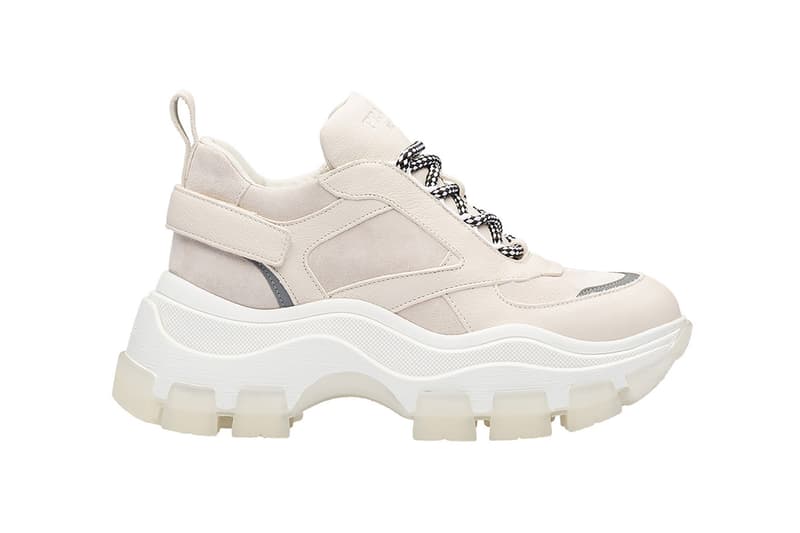 5 of 11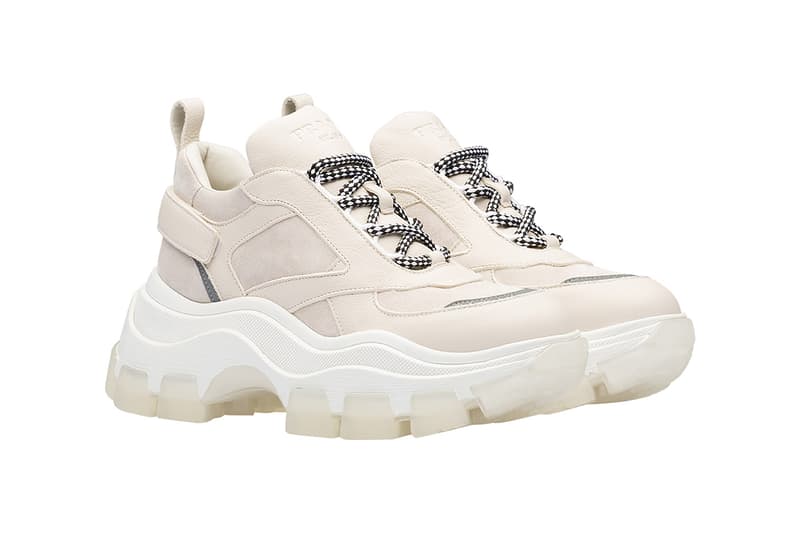 6 of 11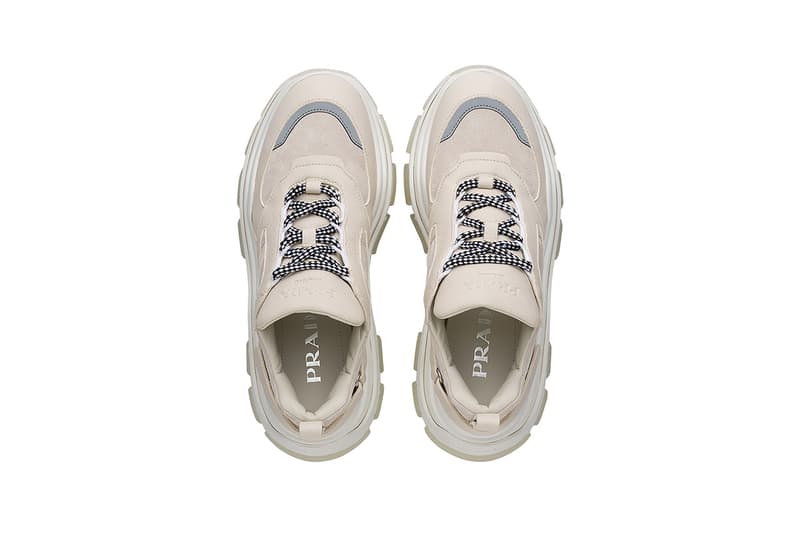 7 of 11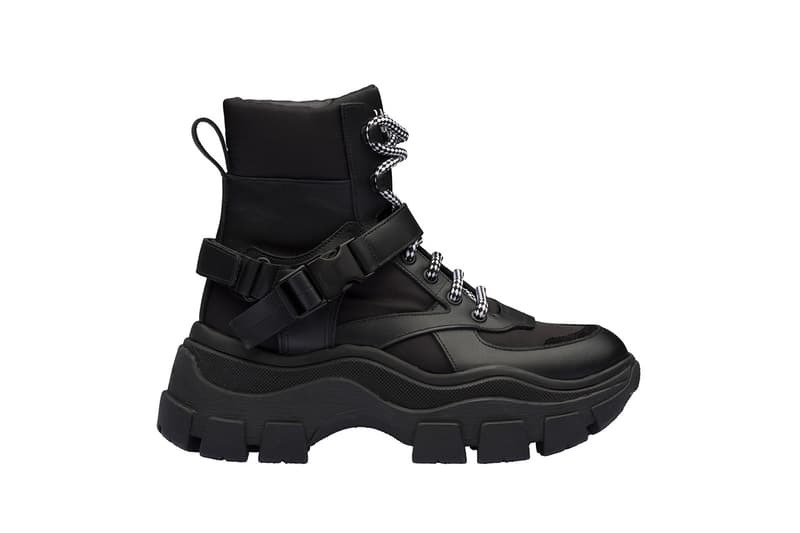 8 of 11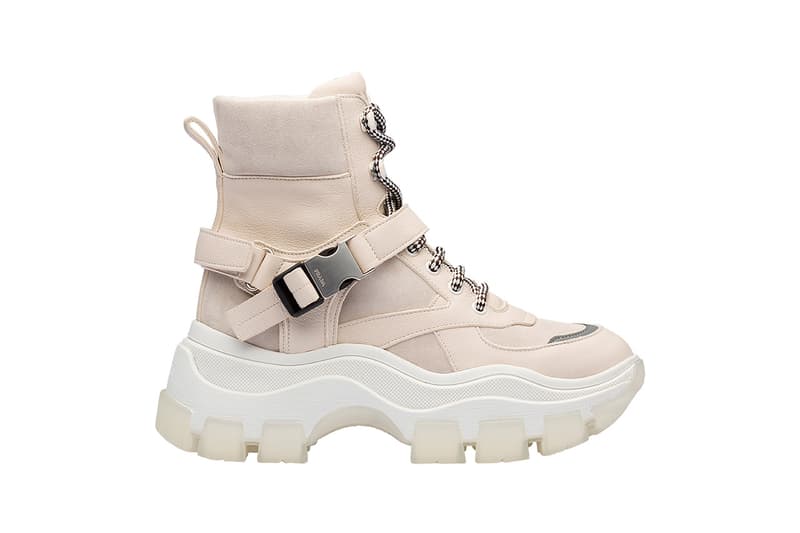 9 of 11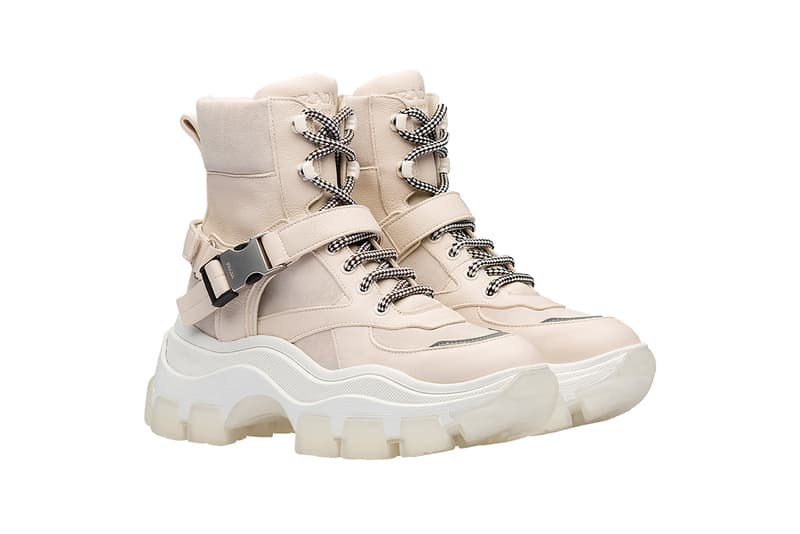 10 of 11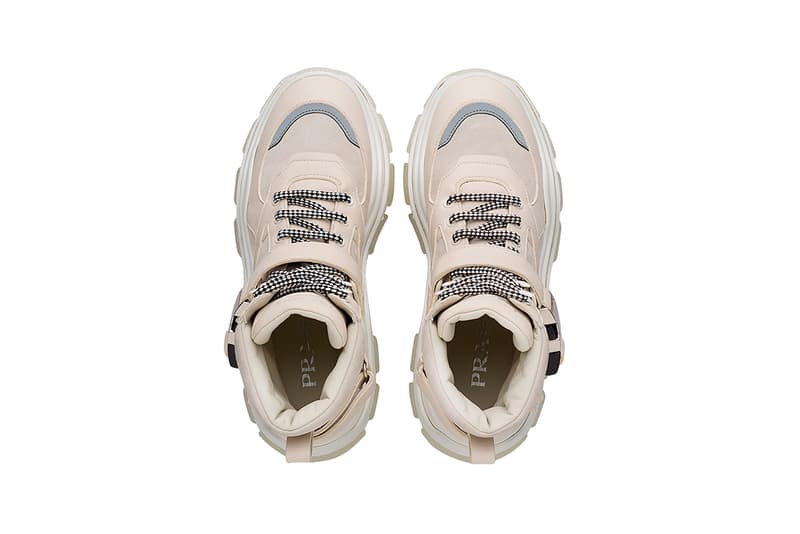 11 of 11
Though the Italian house's Cloudbust sneaker is one of the more popular sleek sneakers in the luxury market, Prada is preparing to embrace the chunky footwear trend with a new silhouette. Dubbed the "Pegasus," the towering shoes are not only Prada's clunkiest kicks on the market, but might be one of the biggest pairs of shoes on the market altogether.
Several newcomers have recently dipped their toes into the clunky sneaker market, including New Balance and UGG, proving that the trend has legs beyond what even insiders believed. Prada stepping up to the plate is a sign that even with shifting tastes, there's always room for sky-high shoes, particularly in the women's market (the Pegasus is a women-only shoe for now).
Offered in a bevy of neutral tones, the low- and high-top variations of the Pegasus all sport contrasting leather panels on the upper with a hefty treaded sole in black or translucent tones. Layered white midsoles boost the shoes by several inches, with tonal black versions reimagining the entire model in one shade. The high-top version adds a shin-high suede and leather shaft, with metal buckle closure and the same layered diamond laces seen on the low-top iterations.
Look for Prada's site and boutiques to carry the women's Pegasus sneaker in mid-May.
We recently took a closer look at Prada's wintertime balaclava hood accessory.