21 Savage Compares His Jail & ICE Detention Experiences in New Interview
He also revealed that he's got a ton of unreleased music.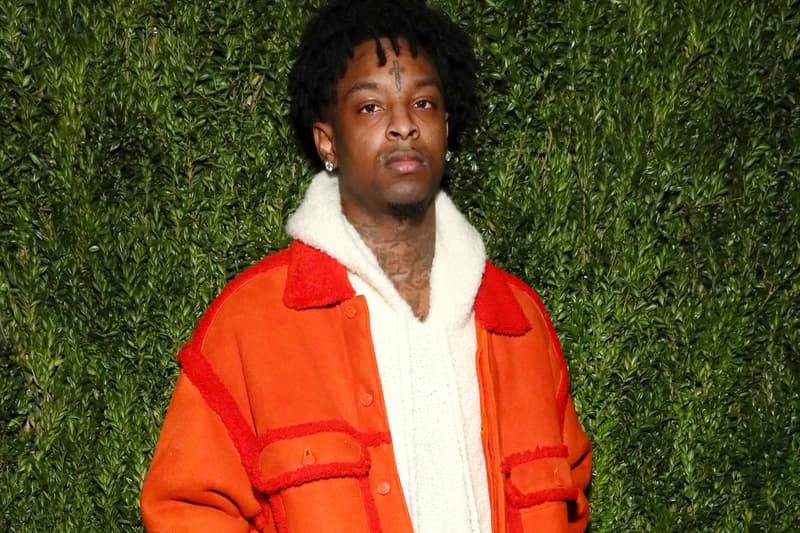 Currently waiting for his immigration case to receive a hearing date, in a recent interview with Billboard, 21 Savage, real name Shéyaa Bin Abraham-Joseph, opened up about his 10 days in ICE detention.
Despite having previous run-ins with the law, he described those 10 days a completely different experience. "The worst thing was sitting in there not knowing what was going to happen, or when it's going to happen. Whenever I went to jail before, it was, 'You're being charged with this and going to court on this date.' But immigration ain't like that. You're just being held," he explained.
21 also revealed he has an estimated two albums worth of unreleased material, though it's unlikely fans will be hearing any of them soon. Apart from his team's current focus on potential singles from i am > i was, the rapper himself is still deciding on how musically open he wants to be about his immigration experience, suggesting that his previous immigration references may have led the ICE to him. "He's not really a big talker; he lets his music speak for itself," co-manager Justin "Meezy" Williams said. "As his manager, I would love for him to speak [in his lyrics] about being detained. I think eventually it will be in the music, because he's becoming such a big voice."
In other music news, Anderson .Paak's fourth studio album Ventura has landed.