070 Shake Brings Forth Raw Sensibilities on "Morrow" & "Nice To Have"
The Kanye West & Pusha T collaborator is back with two new singles.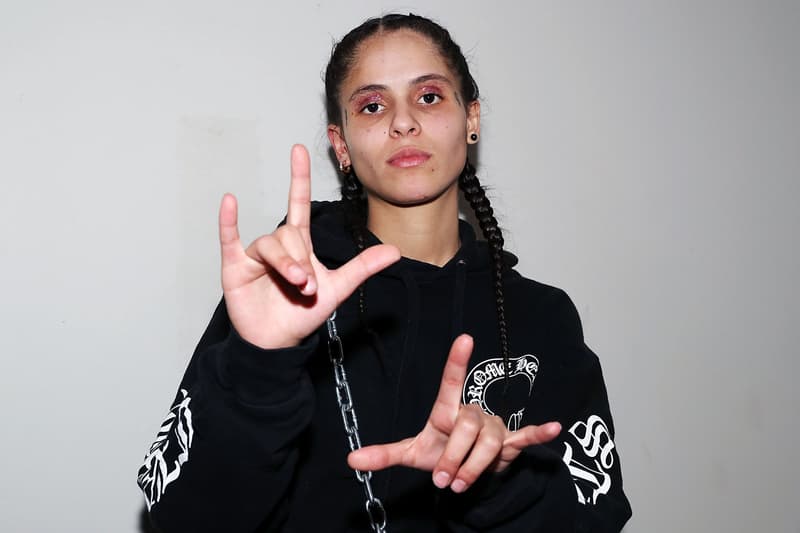 G.O.O.D. Music-signed artist Dani Moon, professionally known as 070 Shake, is back with two new singles, "Morrow" and "Nice To Have," to start off her year. The New Jersey rapper released her debut EP Glitter to strong applause last year, equally taking her talents to Kanye West's ye with two unforgettable verses on "Ghost Town" and "Violent Crimes," later partaking in Pusha T's Grammy-nominated Daytona on the track "Santeria." Her new cuts carry few with her unique sound, which encompasses both sung vocals as well as eloquently spat bars.
The two tracks share a variety of similarities and differences. Notably, "Morrow" relishes in sampled instrumentation from producers Harry Mejias, Dave Hamelin, and Clyde Ellison, whereas "Nice To Have" takes a more synth-heavy approach, equally produced by Hamelin. Both tracks were co-produced by Mike Dean, and further relish in a mellow-focused approach thematically that highlights her tranquil ability to interweave sung vocals with well-articulated rap flows. "Morrow" is a much more upbeat and hard-hitting track, featuring a more uptempo instrumental that mixes well with Moon's hard-hitting bars.
You can listen to both "Morrow" and "Nice To Have" below. The artist is expected to release her second project, supposedly titled Yellow Girl, in the near future.
For more music news, don't miss The Chemical Brothers' latest album No Geography.