Pusha T Reveals Official 'DAYTONA' Tracklist & Name Change
The Kanye-produced LP will feature Rick Ross and more.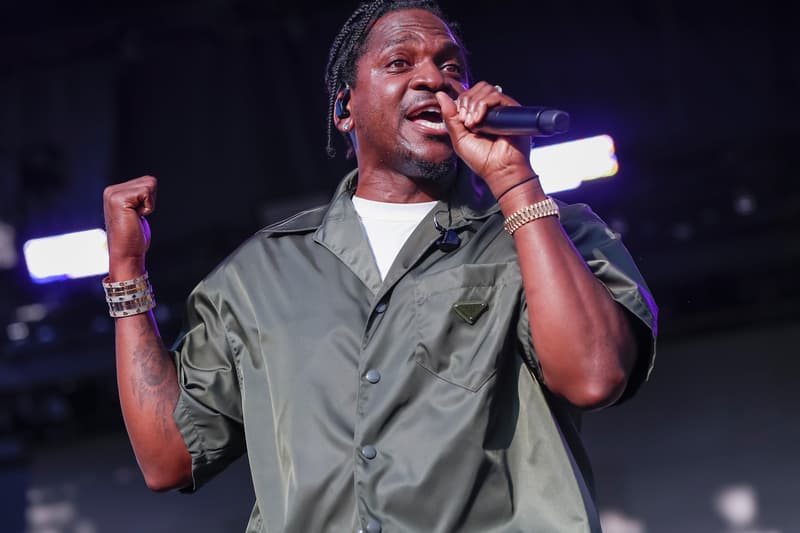 With his anticipated new album DAYTONA — formerly King Push — almost here, Pusha T has unveiled its official tracklist and announced a brief name change.
As Pitchfork reports, Pusha T has brought the hyphen back to his name, giving a nod to his days as one-half of the Clipse.
For DAYTONA's tracklist, the G.O.O.D. Music executive has revealed collaborations with Kanye West — who serves as the entire project's primary producer — and Rick Ross. The album will feature seven new songs, including the Yeezy-assisted "What Would Meek Do?" The tracklist was debuted via a tweet from Elliott Wilson, which you can check out below.
As far as the sound of DAYTONA is concerned, fans can expect Pusha T at his best. "DAYTONA represents the fact that I have the luxury of time. That luxury only comes when u have a skill set that your confident in," reads a recent tweet from the rapper. "This album is for my family… high taste level, luxury, drug raps fans. Literally this is nothing more than the outcome of our musical therapy sessions."
Kanye West previously announced Pusha T's new LP this past April.
— Elliott Wilson (@ElliottWilson) May 23, 2018