Balenciaga Is Growing Faster Than Gucci Within the Kering Group
The friendly sibling rivalry continues.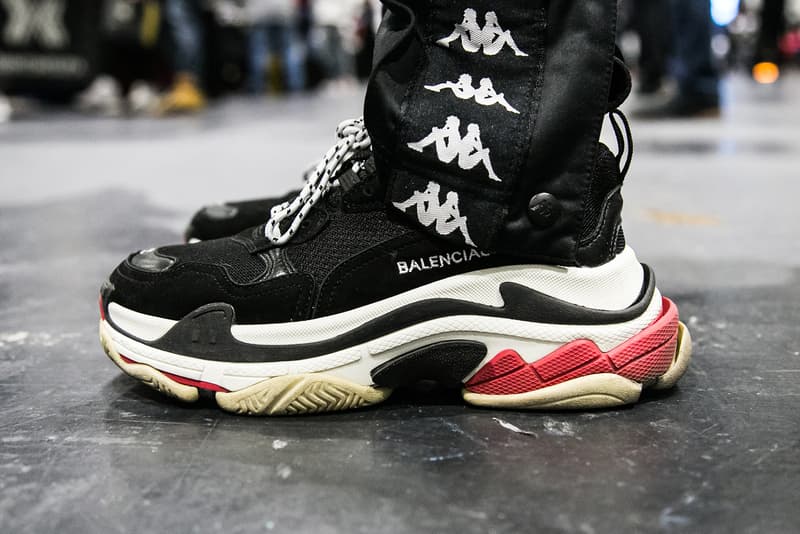 The Kering Group has numerous high-fashion labels under its umbrella including both Balenciaga and Gucci. These two stand atop the totem pole compared to their siblings Saint Laurent, Alexander McQueen and others. While Gucci has experienced strong growth thanks to online sales, it's still one of the least transparent brands. However, Gucci has stayed hot on the Lyst index ranking, coming in right behind first place Balenciaga for world's hottest brands in the last quarter.
Now, we know for a fact that Balenciaga is the fastest growing brand within the Kering family thanks to its chief executive. "Millennials represent 60 percent of what we sell. Together with men, these are growing faster than any other (category)," Cedric Charbit said during a Financial Times luxury goods conference in Venice, Italy on Tuesday. In addition to bags and clothing, the obvious generator of growth has come in the form of the Triple-S sneaker. "There's not a dinner I go to where a father or someone (doesn't) say 'stop releasing these shoes, it's out of control, we spend too much money at Balenciaga', which I'm very happy with," he continued.
In related Balenciaga news, the brand recently debuted its Fall 2018 collection.