COMME des GARÇONS & Medicom Toy Drop Aromatic Ceramic BE@RBRICK
A collectible diffuser.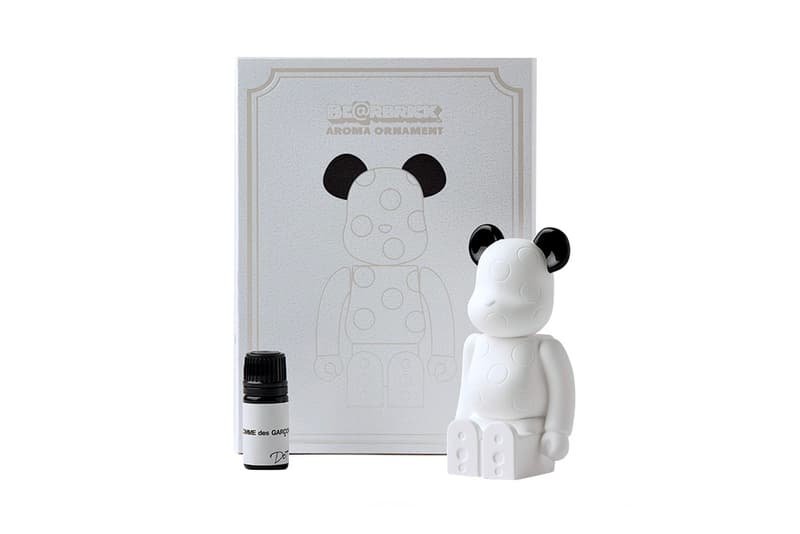 Following the release of its chromed-out Kylo Ren tribute, Medicom Toy has returned with its latest BE@RBRICK iteration, this time with COMME des GARÇONS for a collectible aroma ornament.
Like the Cleverin x nendo diffuser released back in September, this BE@RBRICK comes in a sitting position. Arriving in monochrome, the figure sees a clean white ceramic body contrasted by glossy black paint at the ears. Though the figure is faceless, it's decorated with debossed rings reminiscent of COMME des GARÇONS' signature polka dot patterns, offering an artful expression over the collectible ceramic figure. The diffuers come with essential oils that can be dripped over the bear for aromatic effects — two to three drops directly onto the body. Lastly, each piece is handmade, differing slightly in shape between one another, making each figure one-of-a-kind.
The COMME des GARÇONS x Medicom Toy BE@RBRICK Aroma Ornament is currently available at COMME des GARÇONS' physical retail locations, Dover Street Market Ginza and Dover Street Parfums Market in Paris for approximately $150 USD.
Elsewhere, ANOVOS has crafted a wearable Mandalorian helmet.