Blueface Delivers Club-Ready New Single "Go Viral"
Another potential hit before the end of 2019.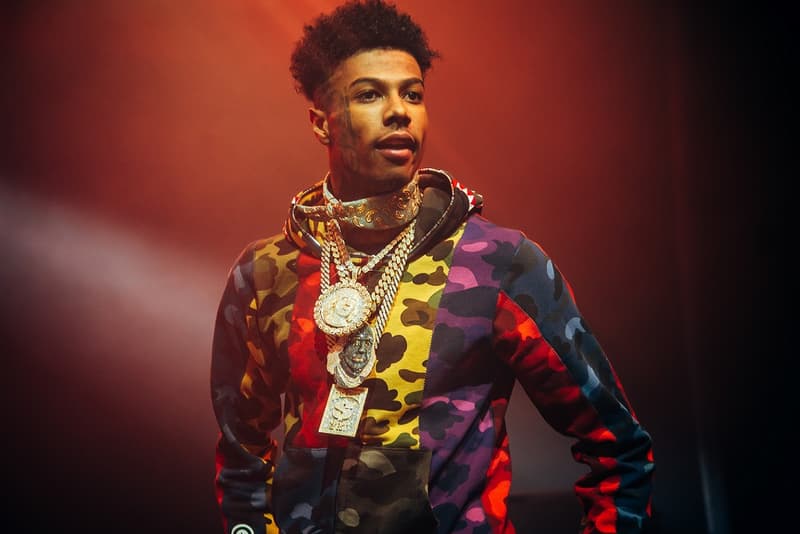 Towards the beginning of this week, Blueface released a new track produced by "Thotiana" beatsmith Scum Beatz, "Finesse the Beat." Now, continuing to serve up new standalone singles before 2019 concludes, Blueface delivers his (presumably) final major release of the year, "Go Viral."
"Ho, ho, hoes ain't never gon' be happy / That part give a bitch the world and she gon' ask about a star / Ho I'm a boss / Why the f*ck would you f*ck with a n***a who ain't even on the charts?" Blueface raps during his second verse on "Go Viral." Her birthday in May but her real name is March / Slid in her DMs like a kid at the park / I don't wanna see them titties baby let me see that arch / F*cking on your ho while my bitch find a park."
"I force you to listen to what I'm saying… I want you to actually listen instead of hearing me," Blueface explained to us back in August, sharing some insight into the process behind his lyrical approach for an episode of our MIC/LINE podcast. "I think I'm a lyricist, that's literally all I'm making it off of… You gotta get people close to you to believe in you, and it'll transfer into real followers… It's gonna go ear to ear, car to car. You gotta make someone believe."
You can check out Blueface's latest new record "Go Viral" below.
For more, revisit the Brian Niles-helmed music video for Blueface and Gunna's high-profile single and Find the Beat collaboration "First Class."