Blueface Aims to "Finesse the Beat" on His Latest Single
Produced by "Thotiana" beatsmith Scum Beatz.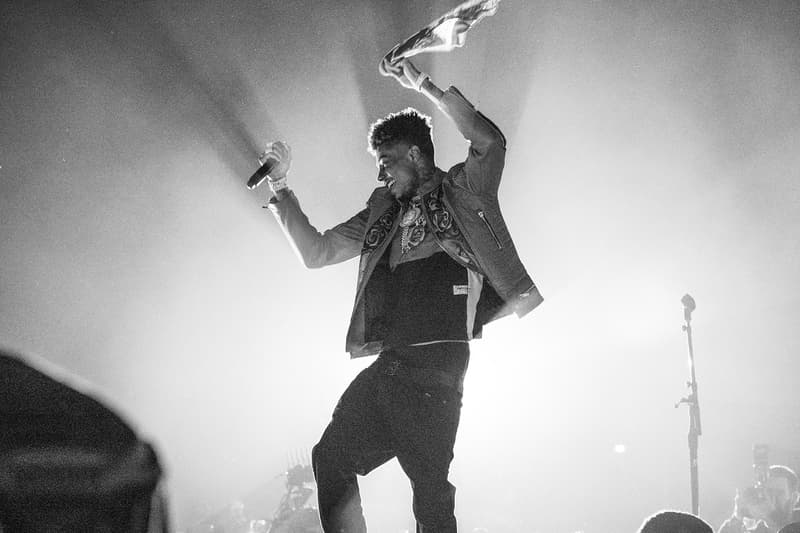 Two months after linking up with Gunna for Brian Niles-directed music video in support of their jointly-crafted single "First Class," Blueface reconnects with close collaborator and southern California producer Scum Beatz for his latest solo offering, "Finesse the Beat." Of course, as one can probably guess by looking at the song's title, "Finesse the Beat" contains several tongue-in-cheek lines that reference the memes and controversy surrounding his unorthodox flow and lyrical approach; "How the f*ck am I a rapper? I just barely found the fu*kin' beat," he spits towards the end of his second verse.
"I force you to listen to what I'm saying … I want you to listen to what I'm saying. So I rather you have a stupid look on your face like, 'what is he saying?' … I want you to actually listen instead of hearing me," Blueface explained to us during an August episode of our MIC/LINE podcast series. "I think I'm a lyricist, that's literally all I'm making it off of … You gotta get people close to you to believe in you, and it'll transfer into real followers … It's gonna go ear to ear, car to car. You gotta make someone believe."
You can check out Blueface's latest solo release "Finesse the Beat" below. Blueface is currently promoting his anticipated debut studio album Find the Beat, which is comprised of 12 songs and expected to see release in the near future.
For more, revisit Blueface's October collaboration with Jeremih, "Close Up."