Frank Ocean Delivers a "blonded Xmas" Edition of 'blonded RADIO'
A special holiday spin on his popular Beats 1 show.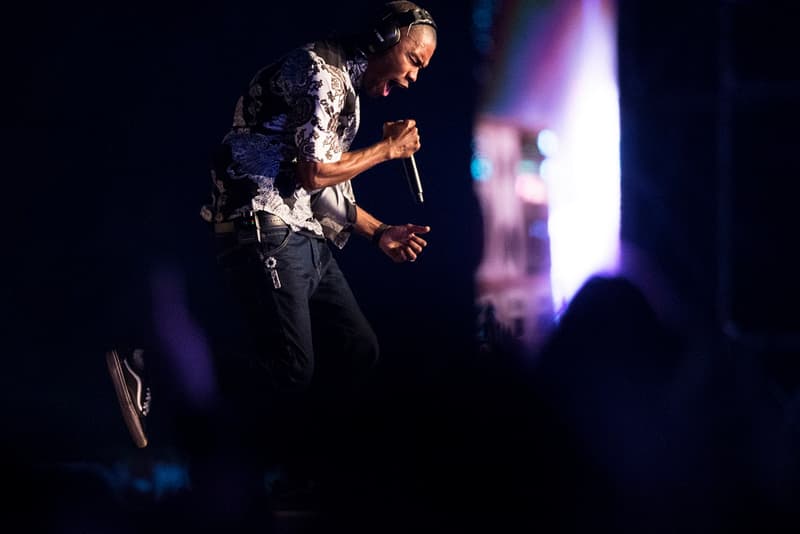 Last month, Frank Ocean introduced the 10th episode of his blonded RADIO show, linking up with co-hosts Vegyn and Roof Access to deliver an eclectic mix of records from Earl Sweatshirt, Duke Ellington, Black Sabbath, Yo La Tengo, Radiohead, Roy Blair, Betty Wright, The Temptations, Nels Cline, Can and others. Now, the 32-year-old singer-songwriter is back with another new entry in his blonded RADIO series; this time around, Frank Ocean is giving listeners a special holiday version of his Beats 1 program, presenting a Christmas-themed mix of seasonally-appropriate compositions from George Harrison, Mariah Carey, Shuggie Otis, Dungeon Family, Purple mountains, Pet Shop Boys, George Clanton, The Miracles, George Jones & the Jones Boys and more.
You can take a look at the setlist for the "blonded Xmas" edition of Frank Ocean's blonded RADIO series below, while the holiday-themed episode is available for streaming courtesy of Apple Music's Beats 1 network.
During the ninth episode of blonded RADIO, Frank Ocean debuted an Arca remix of "Little Demon" featuring Skepta.
Frank Ocean – blonded RADIO "blonded Xmas" Episode (Setlist)

Mariah Carey: Miss You Most (At Christmas Time)
Orchestral Manoeuvres in the Dark: Electricity
Octo Octa: Deep Connections
645AR: I Want the Money [ft. SenseiATL]
Shuggie Otis: Island Letter
The Christmas All-Stars and Joseph Simmons: Santa Baby [ft. Salt-n-Pepa, Onyx, Snoop Dogg, P Diddy, Keith Murray, & Mase]
TRU: Christmas in the Ghetto
Machine Girl: Athoth a Go!! Go!!
Solange: Almeda
Dungeon Family: Follow the Light
Laurice: Disco Spaceship
George Harrison: My Sweet Lord (Demo)
Purple Mountains: Snow Is Falling in Manhattan
George Jones & the Jones Boys: The Lonely Christmas Call
Pet Shop Boys: It Doesn't Often Snow at Christmas
George Clanton: Livin' Loose
Sleaford Mods: Discourse
RP Boo: U-Don't No
Headie One: Home
Cortex: Troupeau bleu
The Miracles: Christmas Every Day