Frank Ocean Returns With 10th Episode of "blonded RADIO"
Returning with co-hosts Vegyn and Roof Access.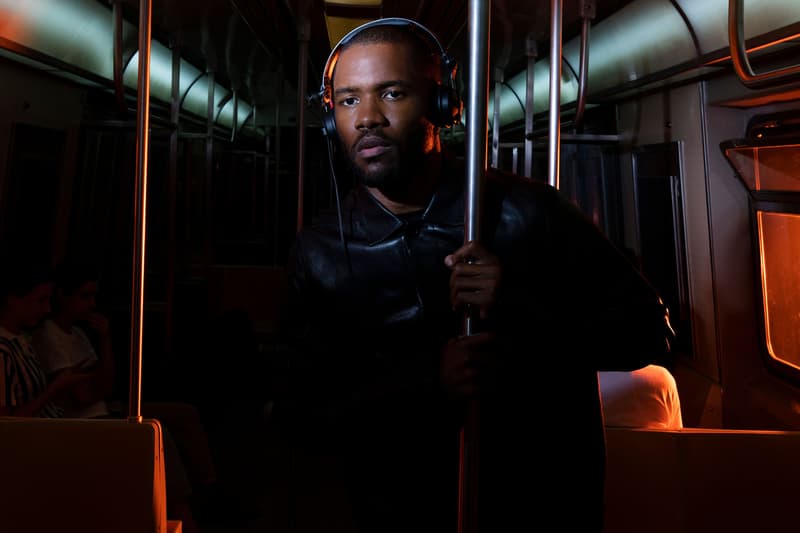 R&B heartthrob Frank Ocean has returned with the 10th episode of his "blonded RADIO" series on Beats 1. Following last week's installment, this week continues with co-hosts Vegyn and Roof Access, which follows the release of the former's debut studio album, Only Diamonds Cut Diamonds, this past Friday. You can take a listen to the new show here.
The latest installment follows an active fall season for Ocean, who has released two new singles — "In My Room" and "DHL" — as well as highlighting a variety of new remixes via his "PrEP+" dance party series in New York. During last week's episode, Ocean shared an exclusive preview of Arca's remix of Frank's new Skepta-featuring cut, "Little Demon."
You can check out the tracklist for the 10th episode of "blonded RADIO" below.
For more music news, here are last week's best new tracks.
blonded 010 Tracklist: 
The RAH Band – Messages from the Stars
Roy Blair – Fantazia Vegyn – Debold
Yo La Tengo – Center of Gravity
Rosalía – A Palé Shoreline Mafia – Chandelier (feat. Curren$y)
Kobe Jxrdan – Girl in Florida
Black Sabbath – Planet Caravan
Earl Sweatshirt – El Toro Combo Meal (feat. Mavi)
Lord Apex – Em3 Lil Wayne – Let the Beat Build
Karen Dalton – Something on Your Mind
Liquid Liquid – Optimo
Big Black – Kerosene
Can – Moonshake
Delta 5 – Mind Your Own Business
The Temptations – Just My Imagination Nels Cline – Glad to Be Unhappy Andy Shauf – Begin Again Fairport Convention – Dear Landlord Garden Centre – Sorry Feeling Heart
Mo-Dettes – White Mice
The Raincoats – No Side to Fall In
Cate Le Bon – The Light
Clairo – North
Pentagon – Heal
Duke Ellington – Very Special
Radiohead – Like Spinning Plates (Live)
Harold Melvin & the Blue Notes – Concentrate on Me
Betty Wright – Clean Up Woman
Harry Nilsson – Don't Leave Me