Blueface Shares 'Dirt Bag' EP Featuring Lil Pump, The Game & More
He's currently on his Buss Down Tour.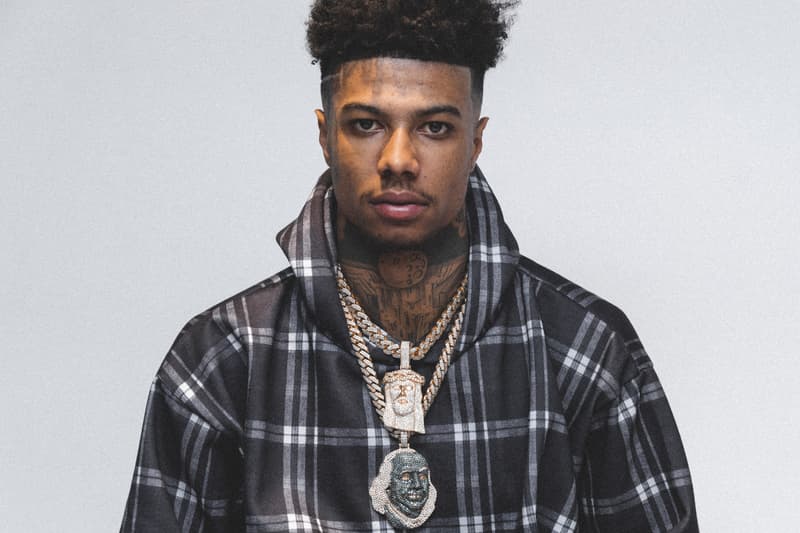 Blueface drops Dirt Bag, his first major project of 2019. The eight-song EP includes Offset-collaboration "Bussdown," as well as appearances from Lil Pump, The Game, Mozzy, and Rich The Kid. The West Coast rapper is currently on the road for his Buss Down Tour with NLE Choppa Asian Doll, 9LokkNine, Sada Baby, and Kiddo Curry. Stream the album below.
We spoke to Blueface last year about his unorthodox style of rapping and he championed his lyrical ability.
"I force you to listen to what I'm saying … I want you to listen to what I'm saying. So I rather you have a stupid look on your face like, 'what is he saying?' … I want you to actually listen instead of hearing me," Blueface previously told us for an episode of our MIC/LINE podcast. "I think I'm a lyricist, that's literally all I'm making it off of … You gotta get people close to you to believe in you, and it'll transfer into real followers … It's gonna go ear to ear, car to car. You gotta make someone believe."
In related music news, Trippie Redd discussed with HYPEBEAST about his creative process, rock music, anime and much more.