mxmtoon Shares New Track "blame game"
Off her debut album 'the masquerade' that drops Sept. 17.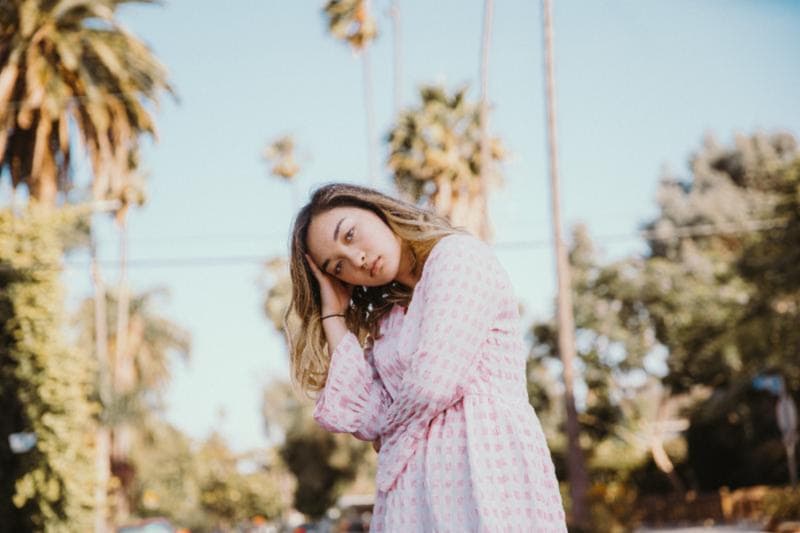 mxmtoon is back with an excellent new single titled "blame game," which is a cut from her highly anticipated debut album the masquerade that drops Sept. 17. The 19-year-old artist says the new record "is about craving a relationship with another person and feeling betrayed by the fact that the other party didn't want it to work out the way you did."
She adds, "Ultimately though, every relationship is a two-way street. to be blindly optimistic and ignorant of the signs something isn't meant to be is just as much a problem. eventually, many of us figure out our own shortcomings, but even after the fact, it can be easier to continue to blame another before you reconcile with yourself.
"blame game" follows previously released records "prom dress," "high & dry" and "seasonal depression." Her songwriting is front and center of her craft where we see her tackle complex issue with charm and honesty.
Stream the new track below.
Tour Dates:
9/19 – Portland, OR – Holocene (SOLD OUT)
9/20 – Vancouver, BC – Rio
9/21 – Seattle, WA – Crocodile (SOLD OUT)
9/27 – Los Angeles, CA – The Roxy (SOLD OUT)
9/28 – Los Angeles, CA – The Roxy (SOLD OUT)
10/1 – Phoenix, AZ – Valley Bar (SOLD OUT)
10/2 – San Diego, CA – Voodoo Room (SOLD OUT)
10/4 – Santa Ana, CA – Constellation Room (SOLD OUT)
10/5 – Santa Ana, CA – Constellation Room (SOLD OUT)
10/12 – Washington, DC – All Things Go Festival
10/19 – 10/20 – Las Vegas, NV – Metarama Gaming + Music Festival
10/22 – Salt Lake City, UT – Kilby Court (SOLD OUT)
10/23 – Denver, CO – Larimer Lounge (SOLD OUT)
10/25 – St. Paul, MN – Amsterdam Hall (SOLD OUT)
10/26 – Chicago, Il – Lincoln Hall (SOLD OUT)
10/27 – Detroit, MI – Shelter (SOLD OUT)
10/31 – San Francisco, CA – Great American Music Hall
11/6 – Toronto, ON @ Velvet Underground (SOLD OUT)
11/8 – Boston, MA – The Sinclair (SOLD OUT)
11/9 – Philadelphia, PA – The Foundry (SOLD OUT)
11/11 – Atlanta, GA – Masquerade (Purgatory) (SOLD OUT)
11/14 – New York, NY – Rockwood Music Hall (SOLD OUT)
11/15 – New York, NY – Gramercy Theatre (SOLD OUT)
12/1 – Southampton, UK @ Engine Room* (SOLD OUT)
12/2 – Birmingham, UK @ Academy 2* (SOLD OUT)
12/3 – Norwich, UK @ Epic* (SOLD OUT)
12/5 – Leeds, UK @ Brudenell Social Club* (SOLD OUT)
12/6 – Glasgow, UK @ The Garage* (SOLD OUT)
12/7 – Manchester, UK @ Manchester Academy 2* (SOLD OUT)
12/8 – Dublin, Ireland @ Dublin Academy Green Room* (SOLD OUT)
12/10 – Bristol, UK @ The Fleece* (SOLD OUT)
12/11 – London, UK @ Camden Assembly
12/12 – London, UK @ Electric Ballroom* (SOLD OUT)
*Supporting Cavetown