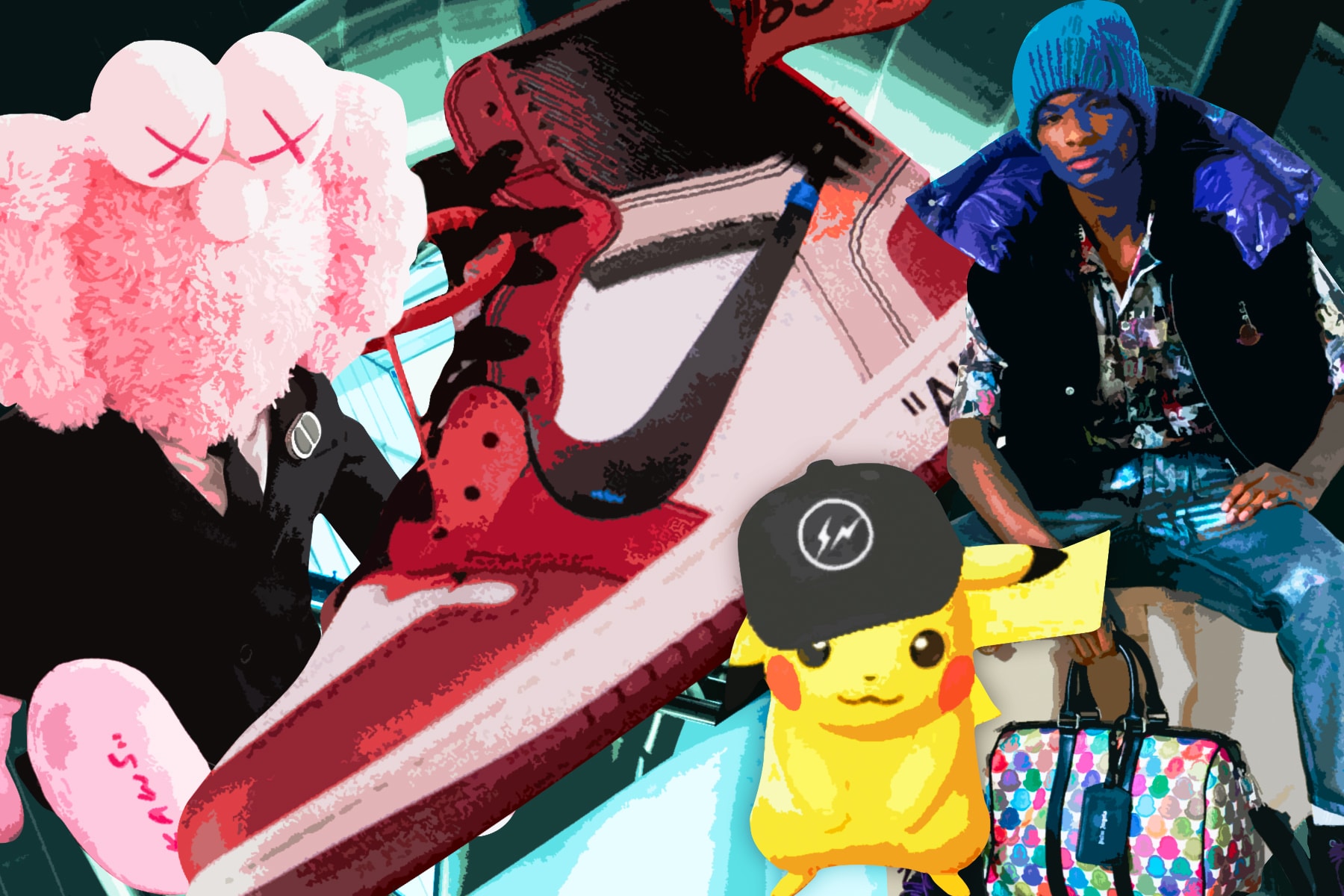 The Most Important Collaborations of the Decade
So much of the streetwear industry has flourished as a result of collaboration. However, in the past decade the idea of a "collaboration" has taken many forms — in some cases it's simply meant slapping another one's logo onto a pre-existing product and calling it a day. But we have also witnessed the joining of two entities where the result is something completely new, a product that actually capitalizes on each individuals' respective fields of specialty.
When HYPEBEAST first began to cover collaborations prior to the start of this decade, Japanese brands were the first to take the idea to a whole new level, often collaborating with close friends and peers with like-minded brands. In those days, it wasn't rare to see a T-shirt with six different logos printed on the back. With people's understanding of collaborative culture maturing, amplified with social media, the accessibility in working with someone you respect and admire has evolved into a new norm.
While the idea of two or more parties joining forces to create a product is nothing new, the last decade has seen the number of collaborations reach an all time high. Yes, some of these collaborations were done for the sake of profit, or in order to leverage a failing brand with a more successful one. But the truly innovative collaborations are those that have successfully bridged multiple, and sometimes, dissimilar industries. This past decade has seen a tremendous amount of groundbreaking collaborations that have redefined the term within our industry. Read below to take a look back at some of the most important collaborative projects from the past decade.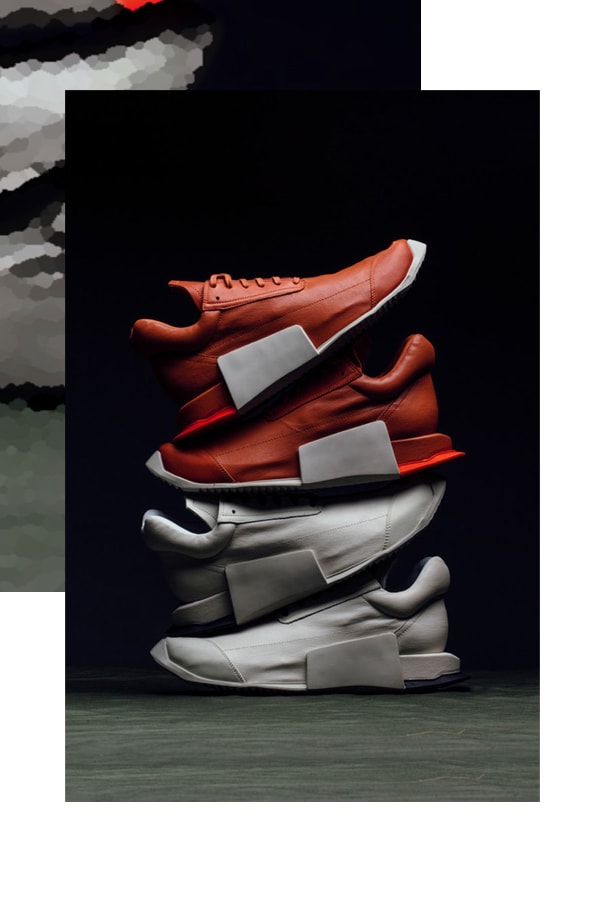 adidas x Fashion Designers
Year: 2010-present
In the early 2000s, designer fashion was largely inaccessible to many due to its high price points and elusive nature, but adidas figured out how to deliver designer products to the masses: sneakers. If we reel back through the years, we can see the long list of adidas' designer collaborations with such names as Raf Simons, Rick Owens, Yohji Yamamoto and Jeremy Scott, to mention a few. Silhouettes like the Raf Simons Stan Smiths defined a new space for a designer-mass market sneaker hybrids, which retained designer characteristics without inflating the prices dramatically, while gliding slightly above your average local footlocker shelf-price. Arguably, this gave luxury brands confidence in introducing more sneakers into their collections, ultimately helping narrow the gap between "high" and more "mass market" designs.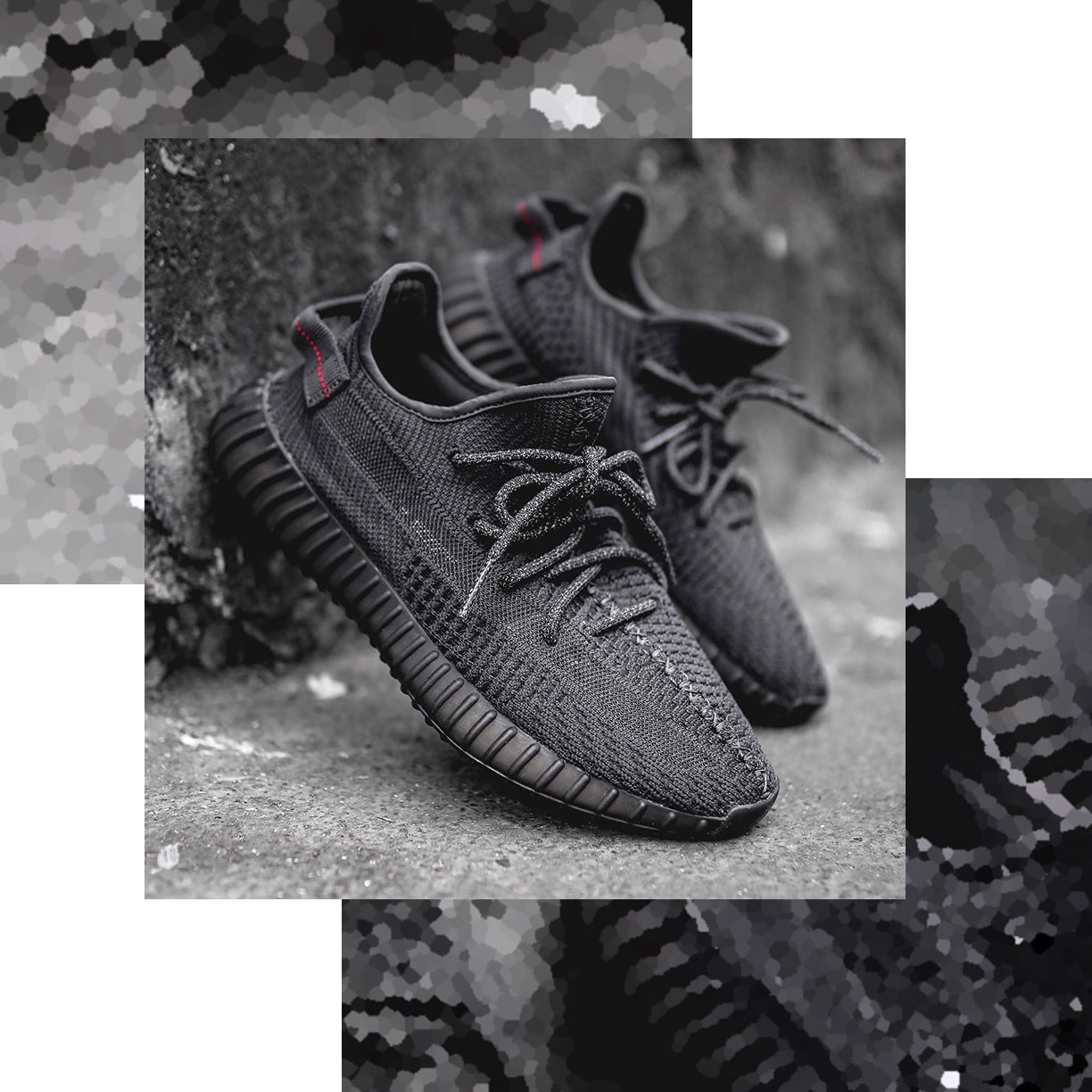 Kanye West x Sneakers
Year: 2012-present
When it comes to sneakers and footwear in the past decade, there's one name that tremendously helped in redefining the way we look at collaborations:
Kanye West
. Currently in what is considered the
YEEZY
era of his footwear partnership with adidas, West's past work with industry heavyweights like the
Nike Air Yeezy
, the BAPE "Dropout"
Bapesta
and the
Louis Vuitton
Don remain some of the most collectible shoes of the era. The period from 2012 to 2014 saw the tail end of Nike's partnership with Kanye with the release of the Nike Air Yeezy 2 in platinum, black and finally the coveted Red October colorway. Currently, the Yeezy line of sneakers is a household name worth over $1 billion USD with several models and colorway, and is constantly in development. Today, a collaborative fashion line with an athlete, artist, musician, or celebrity may seem the norm, but we owe all that to 'Ye, with the success of his collaborations opening the floodgates for non-traditional footwear collabs across the board.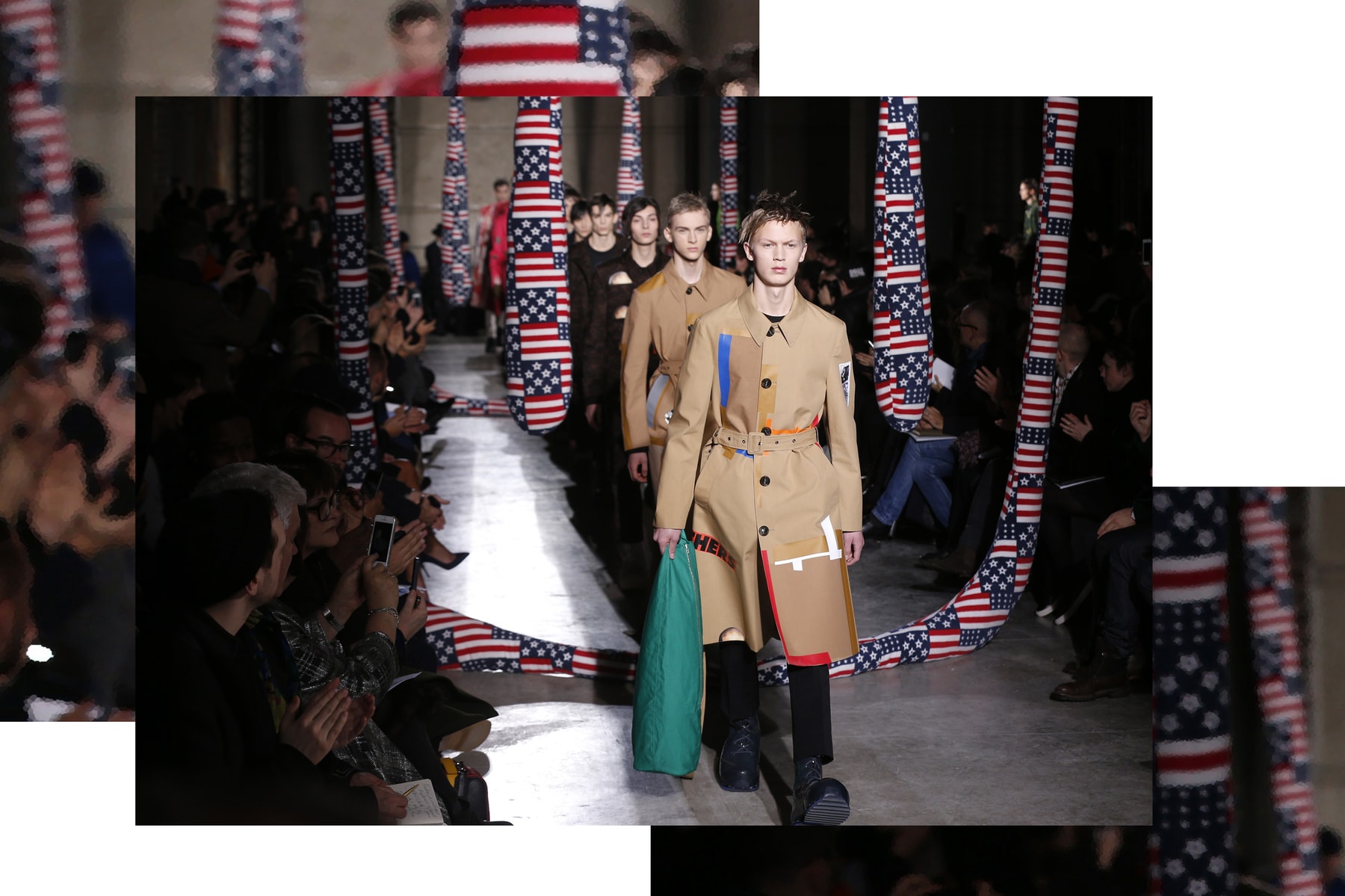 Sterling Ruby x Raf Simons
Year: 2014
Despite not making a huge amount of noise at the time, Raf Simons and Sterling Ruby placed a greater spotlight on the relationship between fashion and art with their Fall/Winter 2014 collaboration. Today, key pieces from the collection stand out as some of the most sought after items from Raf Simons and has lead to the establishment of Ruby's S.R. STUDIO. LA. CA. clothing label.
Longtime collaborators, the duo came together to create a more narrowed approach to fashion that built on the experimental garments found in Ruby's 2016 exhibition in London entitled "WORK WEAR: Garment and Textile Archive 2008-2016." The seamless integration of elements found in the artist's sculptures, quilts and backdrops forged a path for art and artists alike to make their mark on the fashion world.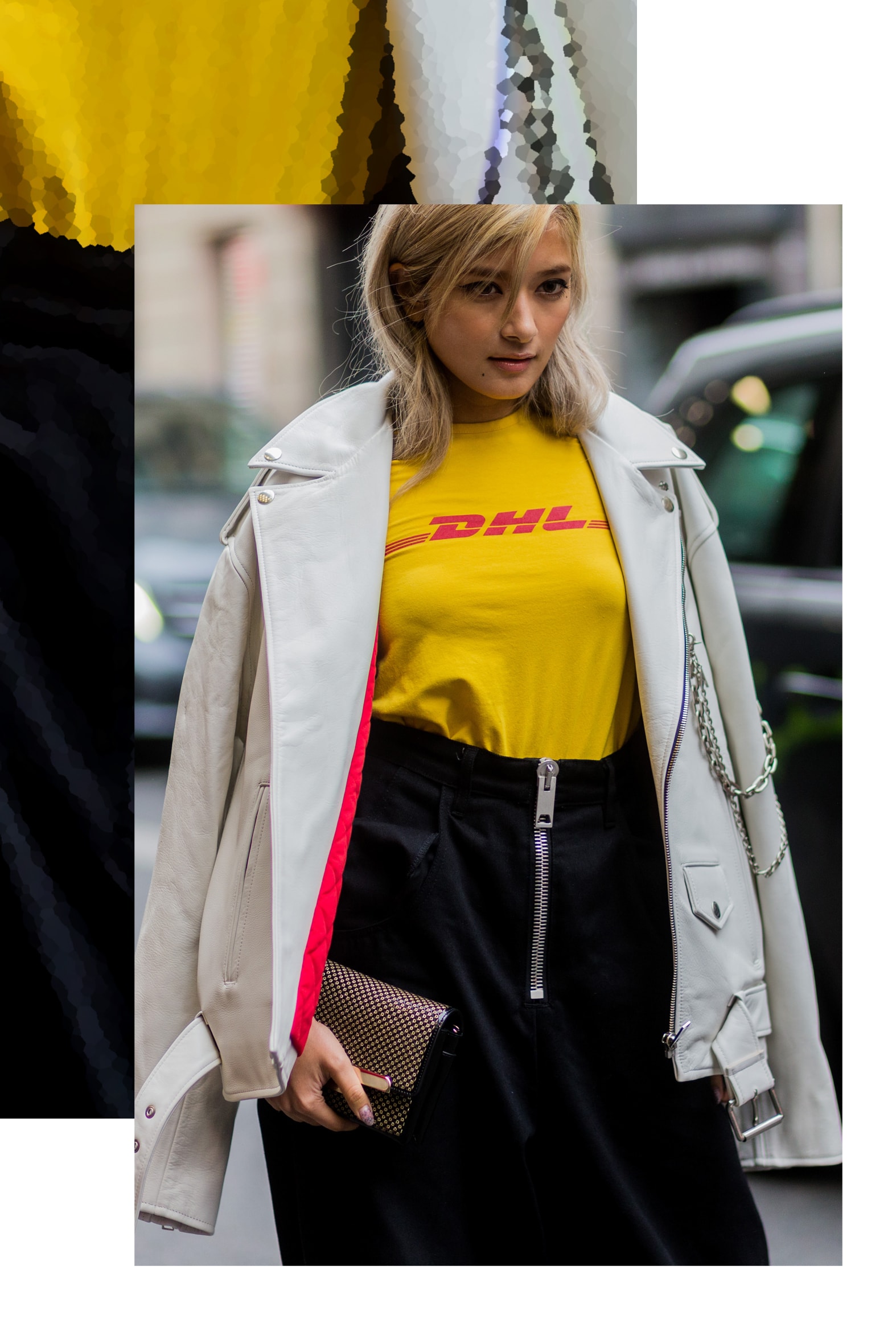 Vetements x DHL
Year: 2016
Vetements' satirical brand direction made a lasting impression on fashion, and its collaboration with DHL is arguably one of the boldest projects to have launched in years. Before Vetements, the concept of high fashion was mostly associated with luxury and high-brow garments, but Demna Gvasalia and his brother Guram saw no reason why a luxury brand couldn't collaborate on mundane worker's uniform. Since then other brands have been following suit, inspiring a wave of ironic prints and unexpected projects.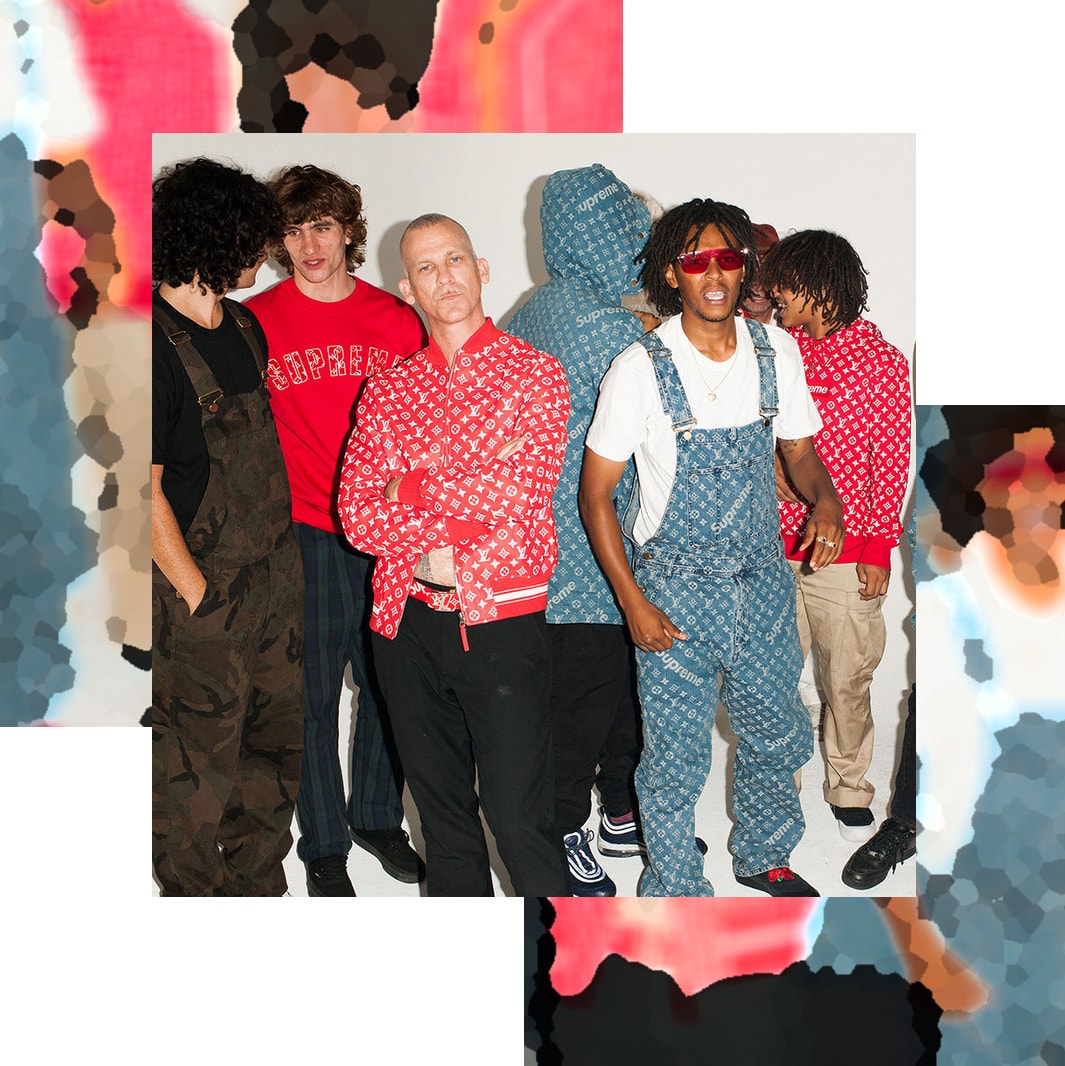 Supreme x Louis Vuitton
Year: 2017
Resulting in one of the biggest moments in contemporary fashion history, streetwear icon Supreme came together with Louis Vuitton for a team-up that changed the landscape of collaborations. Unveiled at LV's monumental Fall/Winter 2017 presentation during Paris Fashion Week, the collaboration forced streetwear's way into the traditionally closed world of luxury fashion for good.
Celebrating the recognizable logos and iconography of both brands, an assortment of garments and accessories were dressed in a mash-up of overlapping patterns and bold red. Ahead of the official drop of the special range, interest in the monogrammed Box Logo hoodie and T-shirts became a mass hysteria of hype resulting in a disorganized distribution that ultimately fractured Supreme and LV's planned rollout.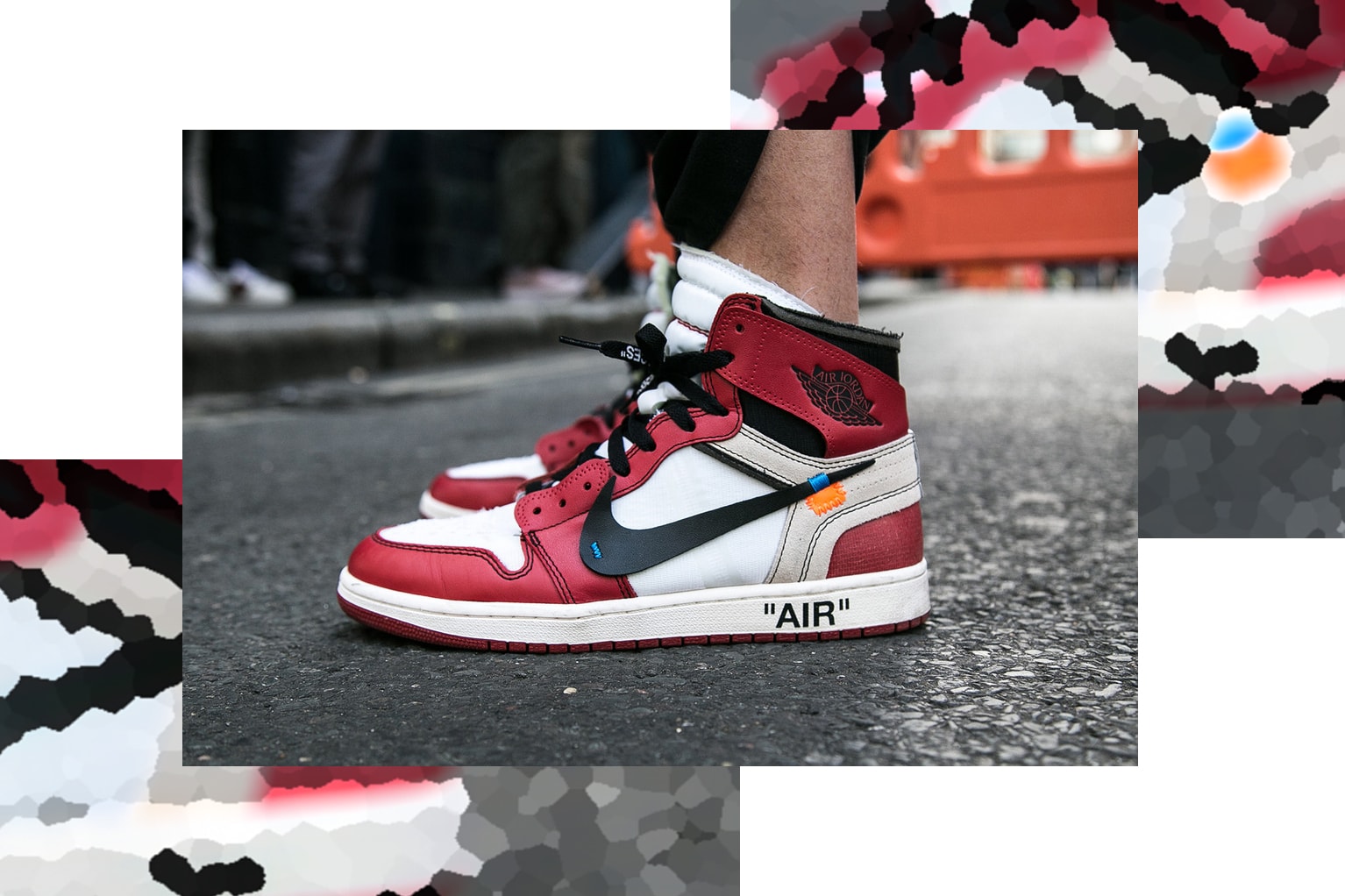 Virgil Abloh x Nike "The Ten"
Year: 2017
Virgil Abloh's name was already established by the time Nike signed him on for "The Ten," but the hype around the collaboration proved to have a much more lasting impression than expected, refreshing Nike's most iconic silhouettes for a new generation. Familiar design cues seen in Virgil's Off-White™ were applied to a number of footwear classics, adding things like quotes, red zip-tie tags and slight tweaks with materials, like translucent "ghosting." Each sneaker in the lineup was stamped with heavy branding and took Virgil Abloh's name as an industry heavyweight even further. Though it was a big feat for Virgil to take on 10 silhouettes, it was rewarding — a major precursor to Abloh's appointment as Artistic Director for Louis Vuitton menswear later on.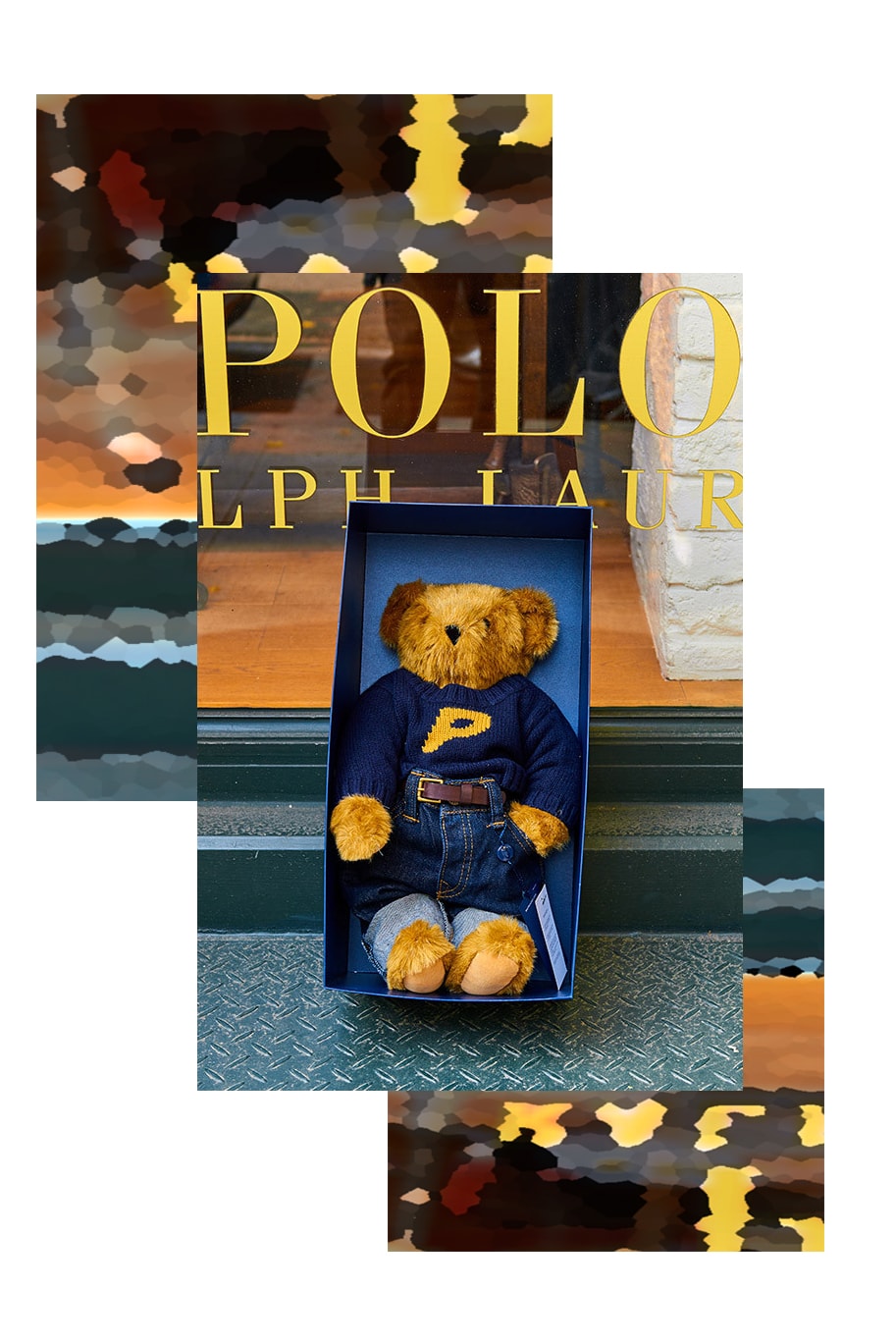 Palace x Ralph Lauren
Year: 2018
The unexpected collision between London skate imprint Palace and all-American brand Polo Ralph Lauren served as an expression of the endless possibilities of collaboration. According to Palace co-founders Lev Tanju and Gareth Skewis, the collab was an absolute "dream come true" for them, noting it is "a love letter from a young London skateboard company to their favorite brand in the universe."
With the unexpected Kickflip Polo Bear Sweatshirt standing as the leading motif, the capsule also singled fashion's often complacent state. Accompanying the opening of Palace's new Shibuya flagship, the Polo Ralph Lauren collab marked the place of the uniquely British skate brand at an international level and spotlighted Polo's stance as a lasting socio-cultural icon to a younger generation.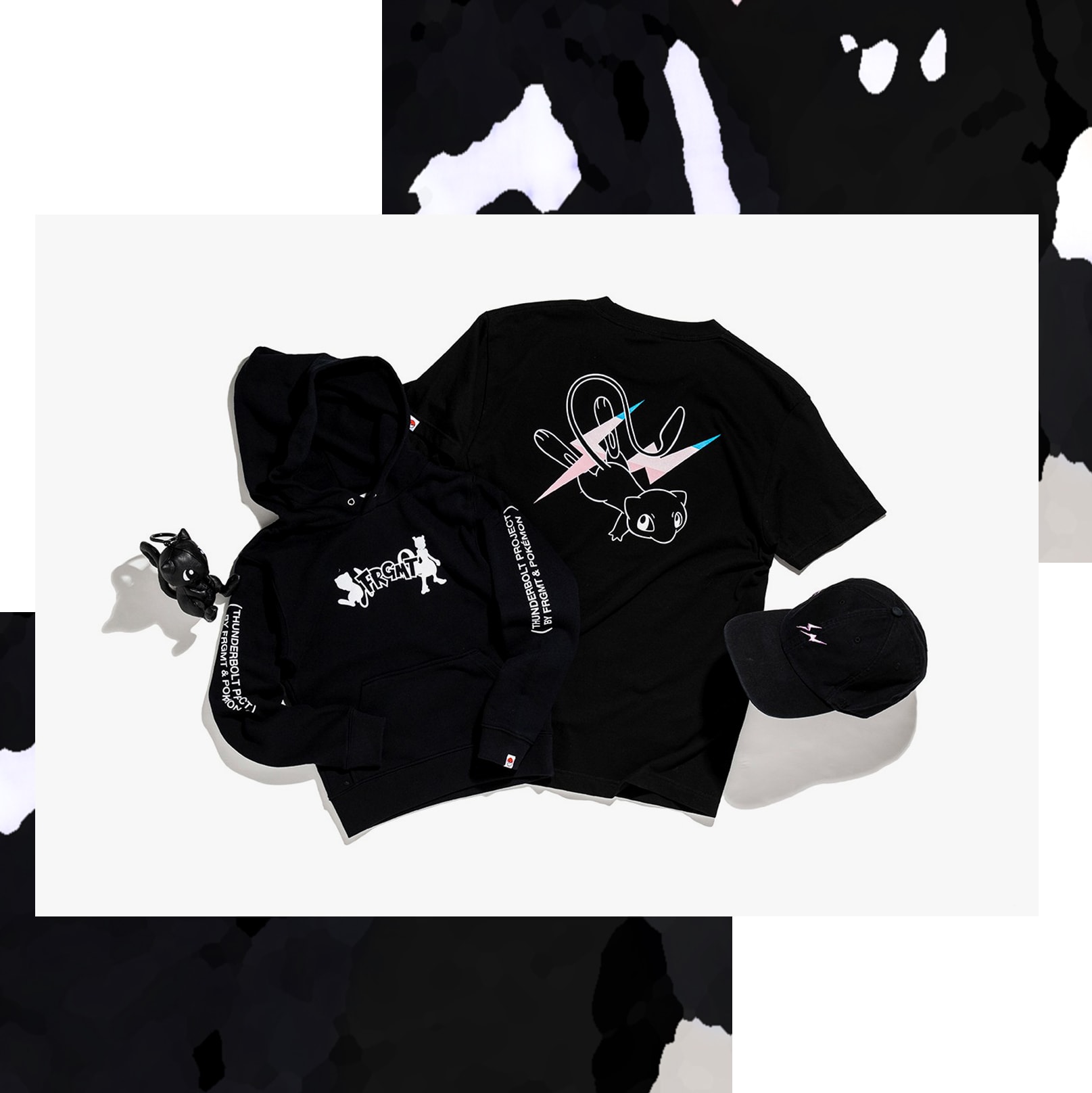 fragment x Pokémon
Year: 2018
Debuting at the inaugural iteration of Hypefest, Hiroshi Fujiwara's THUNDERBOLT PROJECT BY FRGMT & POKÉMON noted the place of nostalgia in the culture.
Capturing the hearts of gaming and fashion fans, the collaboration is centered around shadow iterations of a modified Pokéball graphic, accompanied by Pikachu, Raichu, Mew and more classic Pokémon. The lightning bolt logos of Hiroshi's long-standing fragment design label is also featured heavily throughout the collaboration.
Ultimately Hiroshi's collab presents a high-level execution for crossover product and presented a look into a generation's infatuation with the Japanese franchise. Today the THUNDERBOLT PROJECT BY FRGMT & POKÉMON can be found exclusively at limited Japan releases.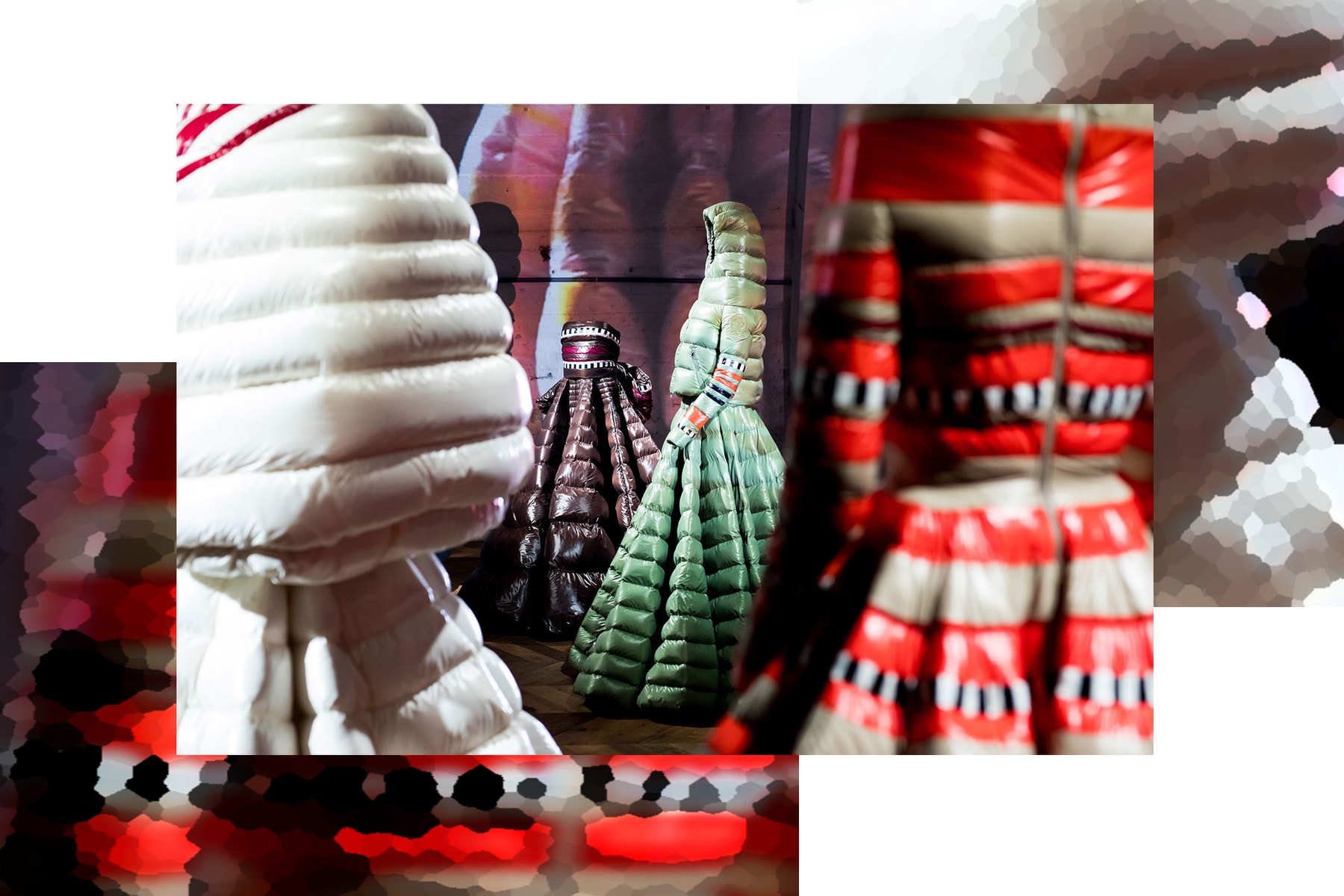 Moncler Genius
Year: 2018-present
To mark its ongoing move into the fashion realm, Moncler launched its Genius initiative to allow a group of "exceptional minds" to craft lines that build on its après ski heritage. Lead by Moncler Artistic Director, Francesco Ragazzi of Palm Angels, the redefinitions of the label saw creatives "chosen on instinct to shape visions of uniqueness." Utilizing the idea of collaboration to its fullest, the initiative offered a group of visionaries the opportunity to form an array of fashion-driven takes on the classic Moncler puffer. Notable collaborators include Craig Green, Hiroshi Fujiwara, Matthew M. Williams and more.
Most recently the Moncler looked to update its Genius project with the Moncler House of Genius–temporary concept stores, which are open in Milan, Paris and Tokyo until the end of January 2020. Pushing the limits of retail and innovating the customer experience, the special retail spaces are designed to be open art galleries that can continuously be updated.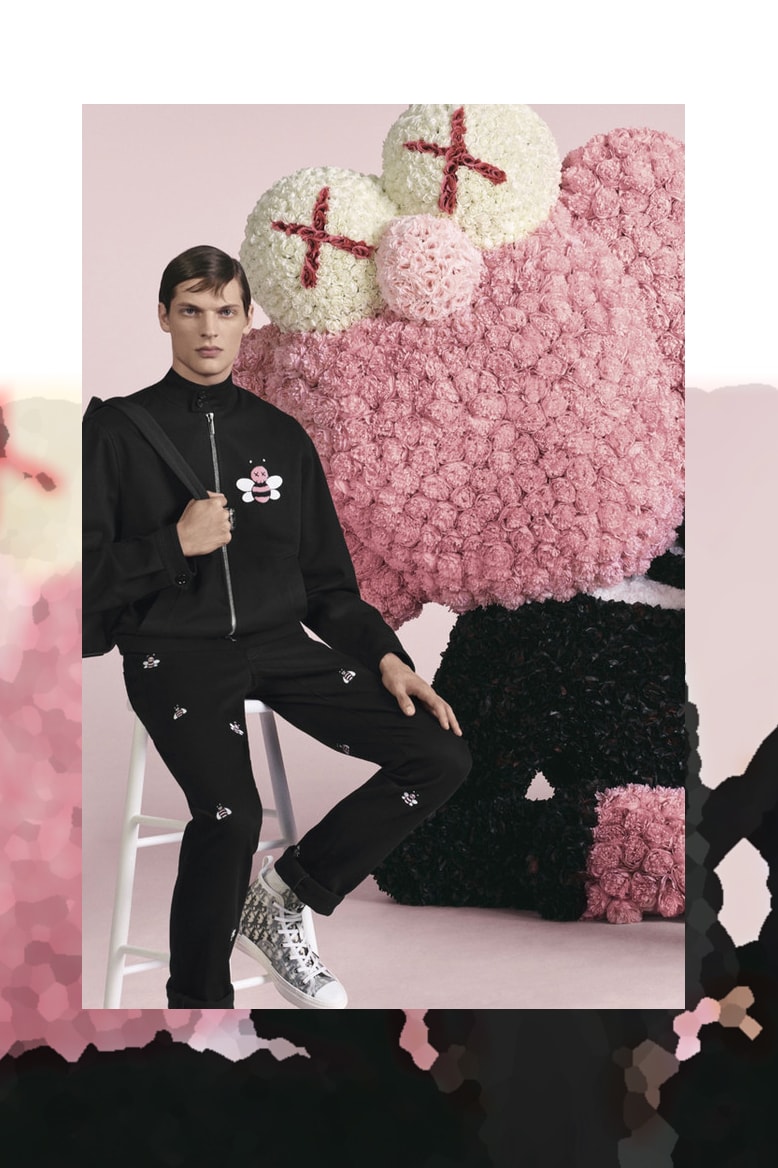 Dior x KAWS
Year: 2018
To kick off his role as Creative Director at Dior Homme, Kim Jones channeled his love of streetwear with a collaboration-filled Spring/Summer 2019 collection. Pushing the boundaries of collaborations, the seasonal range marked its place in fashion history with three unprecedented expertly-executed partnerships.
Yoon of AMBUSH as well as 1017 ALYX 9SM's Matthew M. Williams were brought on to handle the collaboration's jewelry and hardware details, respectively. But if that wasn't enough, Jones tapped globally-renowned artist KAWS to set the artistic tone of his Dior debut with a special capsule. The collaboration with the artist established Jones' platform at Dior, which has gone on to work with the likes of Hajime Sorayama, Daniel Arsham and more.