A$AP Rocky No Longer Performing in Swedish Prison
Due to security and logistics issues.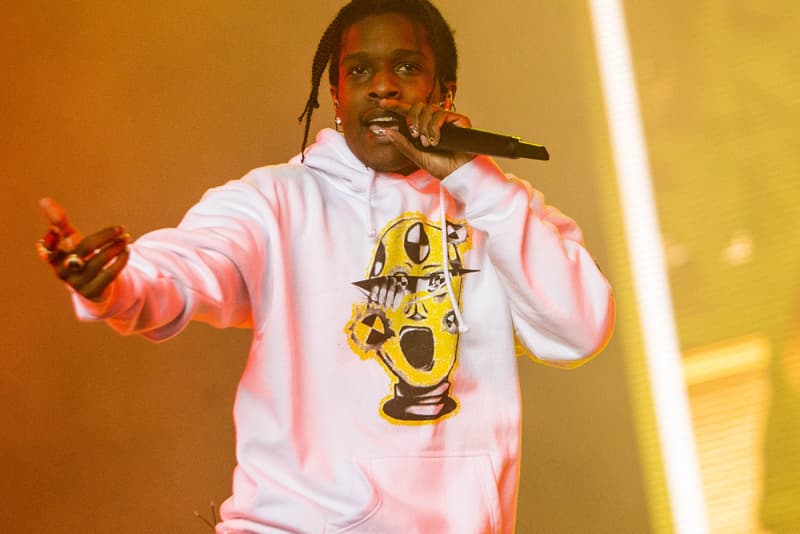 A$AP Rocky will no longer be performing at the Swedish prison he was held at earlier this 2019. According to Villhelm Grevik, an official from the Sweden Prison and Probation Service, the Harlem rapper's planned concert at the Kronoberg jail has been canceled due to security and logistics issues.
Flacko will be playing a show at Stockholm's Ericsson Globe arena on December 11, marking his first return to the country his arrest in July. The rapper opened up about his month-long prison stint in a recent talk, touching on his connection with his fellow inmates. "When I was going through my whole situation, the whole time I used to look on television and see Swedish fans showing me so much love and I want to give it back… Most of the proceeds [from performances in Sweden] will go to inmates and prison reformation," he said. On top of the now-canceled show, Rocky has also designed new uniforms for the inmates to wear, adding, "I'm trying to do what I can with what I can, I just want to keep creating and encouraging whoever is after me to do it better."
Rocky and his two bodyguards were convicted of assault and ordered to pay a fine of kr12,500 SEK in total (approximately $1,302 USD) to the victim, along with a suspended sentence of two years probation with no additional jail time. The three will only be sent to prison if they were to commit a similar crime.
In other music news, prosecutors are asking for a reduced sentence for 6ix9ine.