A$AP Rocky Announces One-Off Show in Sweden
The rapper is set to return to the European country next month.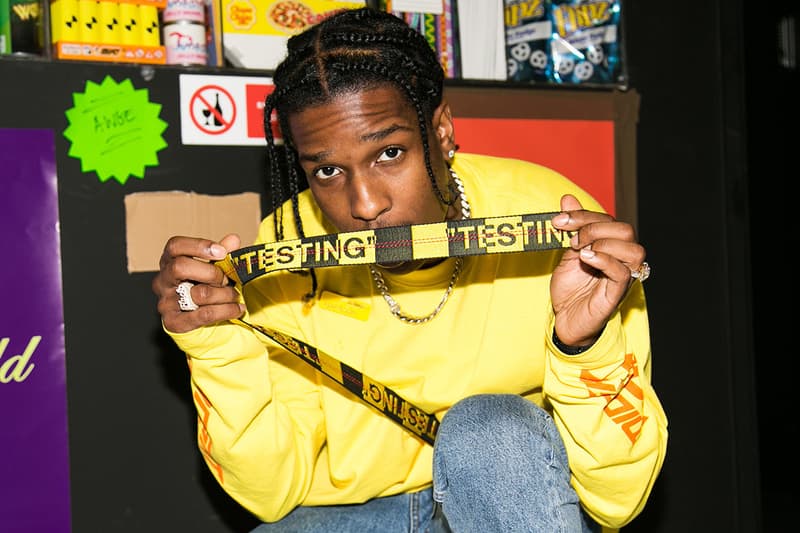 A$AP Rocky is gearing up to head back to Sweden next month, where he was previously held in jail for a month following an altercation with a 19-year-old man named Mustafa Jafari. Rocky was found guilty and a given a two-year suspended prison term in addition to paying a fine of kr12,500 SEK in total (approximately $1,302 USD) to the victim. However, the rapper was not required to return to the European country.
Almost four months after the incident, Rocky is preparing to head back for a one-off show at the Ericsson Globe in Stockholm on 11 December. The venue can house up to 16,000 people and will be promoted by Live Nation Sweden. "After huge support from his Swedish fans, [Asap Rocky] returns to Stockholm for a long-awaited gig for all his supporters," says the promoter. Rocky plans to donate a portion of the concert proceeds to local charity Swedish Network of Refugee Support Groups (FARR), a a non-profit organization working to strengthen the right of asylum.
The artist line-up will also include Swedish artists, who have yet to be announced. Interested fans will be able to purchase tickets via LiveNation on November 12 at 10 a.m. local time.
In more music-related news, Kanye West still wants to run for president in 2024.