Salomon Unveils Recyclable Running Shoe That Becomes a Ski Boot Shell
One step towards the footwear industry's sustainable future.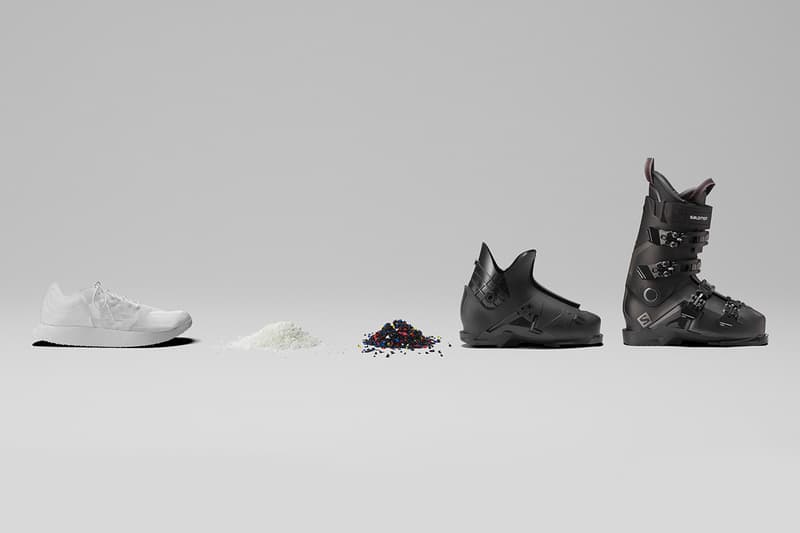 1 of 2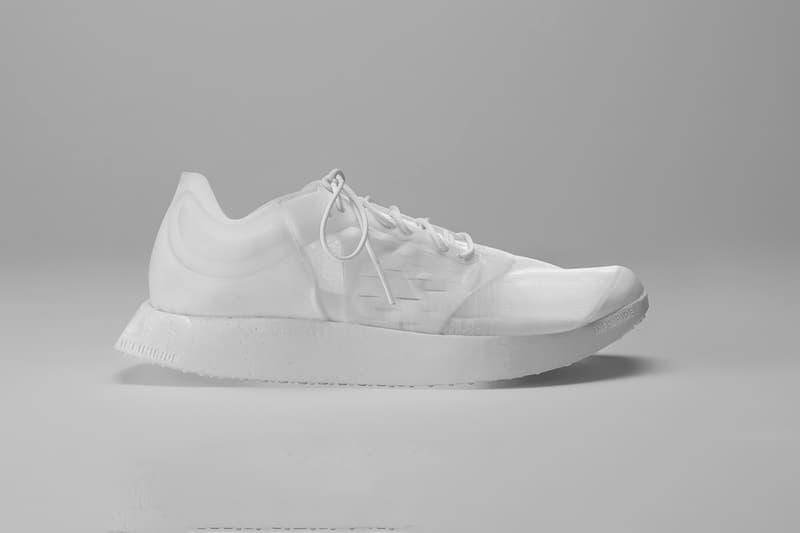 2 of 2
Salomon has announced its latest move in becoming a fully sustainable company by 2025 with a recyclable running shoe.
Engineers at Salomon's Annecy Design Center (ADC) in the French Alps have been working to develop a running shoe that helps lessen the environmental impact of the footwear industry. The concept is made from thermoplastic polyurethane and has been used to construct the entire shoe, with the aim that it will grind down throughout its lifetime to become a reusable product while maintaining its high-performance capabilities.
The running shoe has two levels of TPU for different components of the sneaker to ensure breathability and performance. Salomon claims that the sole unit is more cushioned and performs better than the EVA foam found in most contemporary sneakers.
Salomon is looking to implement the concept into consumer running footwear by 2021. The process to turn a worn-down running shoe into a ski boot involved grinding the old TPU and mixing it with new TPU, before inserting the mixture into an injection machine to become the shell of a ski boot. The outcome is a ski boot with the same performance capabilities as today's range.
Speaking on the innovation, Guillaume Meyzenq, VP of Salomon footwear says, "This is a unique Salomon solution to footwear sustainability that extends the life-cycle of the materials used by up to ten times and drastically reduces the effect on the environment."
In other news, Kanye West has announced the upcoming YEEZY "Clog" will be made from algae.