'Joker' Director Todd Phillips Reveals Fate of Zazie Beetz's Character
Spoilers ahead.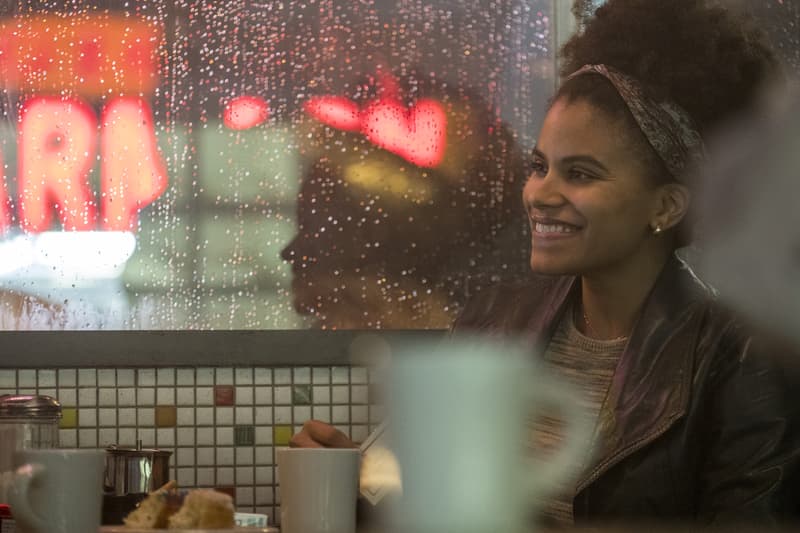 As cinephiles continue to dissect Todd Phillips' Joker film, many fans are wondering what happened to Zazie Beetz's character, Sophie.
Without sharing any spoilers, her fate was left somewhat ambiguous in the final cut of the movie. But now Phillips, who directed and co-wrote the film, has provided a definite answer about what happened to her.
Warning: Spoilers ahead.
The last time Beetz's character Sophie is seen on-screen is when she steps into her living room after putting her daughter to bed, only to discover Arthur Fleck (Joaquin Phoenix) sitting on her couch. It is then revealed that the romantic relationship shared between the two was all in Arthur's head. Sophie then asks Arthur to not to hurt her or her daughter. Arthur is then seen leaving the room, but because the movie never explicitly shows what happens to Sophie, it has left some people wondering if Arthur may have killed her.
Sitting down with IndieWire Phillips says she lives:
"He doesn't kill her. Definitively. As the filmmaker and the writer, I'm saying he doesn't kill her. We like the idea that it's almost like a little bit of a litmus test for an audience to say, 'OK, well how crazy is he?' And most people that I've spoken to think he didn't kill her because they understand this idea that he's only killed people that did him wrong, so to speak. That have fucked him over. She had nothing to do with it. Most people understood that he was living by – even as a villain – a certain code. We thought when he kisses Gary on the head, the little actor, and he runs off, he clearly has a code he lives by. Of course he didn't kill this woman down the hall and her child."
Phillips went on to reveal he cut a scene which showcases Sophie watching the Murray Franklin episode with Joker as a guest. He removed it in the final edit because the entire movie is told through Arthur's perspective and he didn't want to shift to someone else's POV as they witnessed those events. Let us know your thoughts in the comment section below.
In related news, Joker ends its theatrical run at $934 million USD.