McDonald's Launches Golden Arches Unlimited Merchandise Shop With Holiday Items
Just in time for Christmas.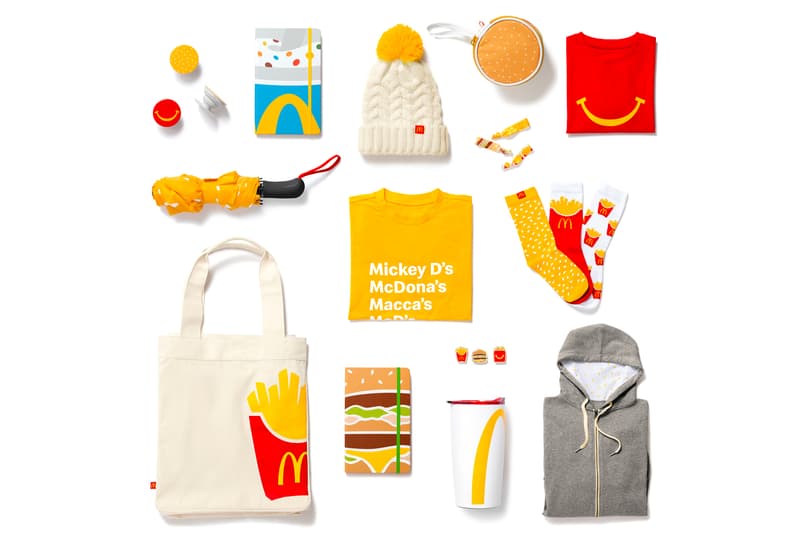 Following the release of its McDelivery Day collection, McDonald's has now launched its very own merchandise shop with an array of holiday items.
Dubbed "Golden Arches Unlimited," the shop features playful apparel and accessories, along with a rotating seasonal selection centered around McDonald's iconic colors and iconography. To kick off the opening of the shop, McDonald's has prepped a Holiday Sweater, festive Sesame Seed Ornament and a Winter beanie just in time for Christmas. The accompanying launching range features standout items like the Happy Meal T-Shirt, World Famous Fries Lounge Set, Big Mac Bag and Golden Arches Stainless Steel Tumbler.
The McDonald's merchandise and holiday items are available now exclusively at goldenarchesunlimited.com.
In case you missed it, America may soon be hit with a french fry shortage.