America May Soon Be Hit With a French Fry Shortage
French fry prices may also surge as a result.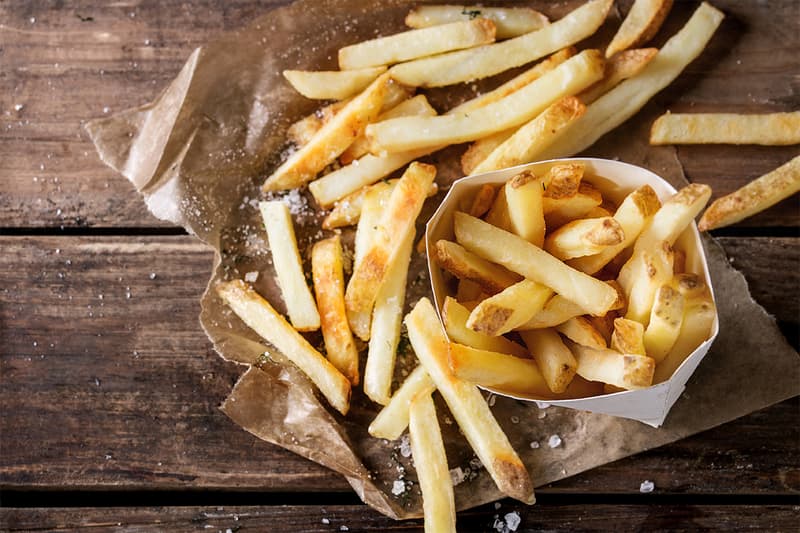 According from a new report from Bloomberg, America may soon be hit with a devastating shortage in french fries.
The shortage is predominantly a result of particularly cold and wet weather this year across North America, which has caused harvest rates to drop significantly. Canada estimates that up to 18 percent of Manitoba's planted area will be left unharvested, while 6.5 percent of Alberta's potatoes are damaged by frost. Stateside, the Department of Agriculture predicts that domestic output in potatoes will drop a whopping 6.1 percent this year, the lowest since 2010. Idaho — the US' top producer — will be hit particularly hard, with forecasts predicting a 5.5 percent drop.
Rabobank's senior grains and oilseeds analyst Stephen Nicholson suggests that french fry prices will also surge in response to the low harvest rates, exacerbated by the fact that demand for french fries have seen a surge in recent months:  "French fry demand has just been outstanding lately, and so supplies can't meet the demand," said Travis Blacker, the industry-relations director at the Idaho Potato Commission.
Despite this, there is hope: "It's a manageable situation," said Kevin MacIsaac of the United Potato Growers of Canada. "Potatoes are going to have to move from one channel to another that they sometimes don't move in a normal year."
For more food-related news, Coca-Cola has released the "&Drip" home brewer for coffee lovers.