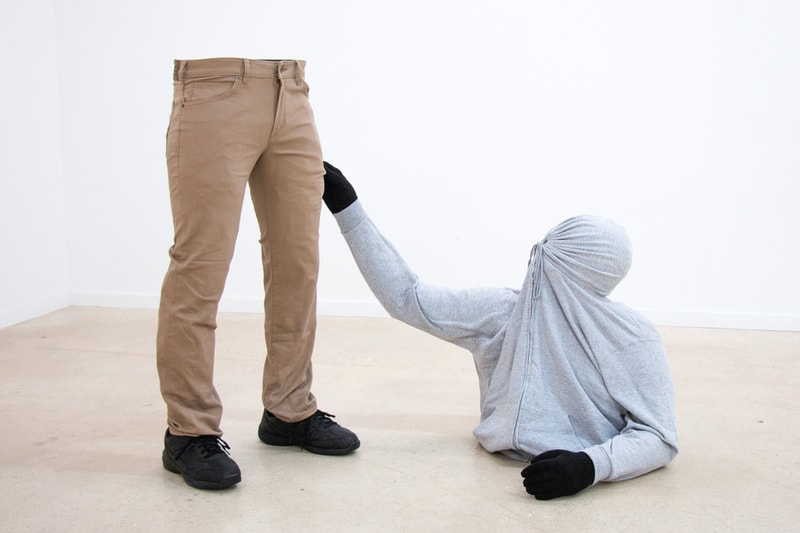 1 of 11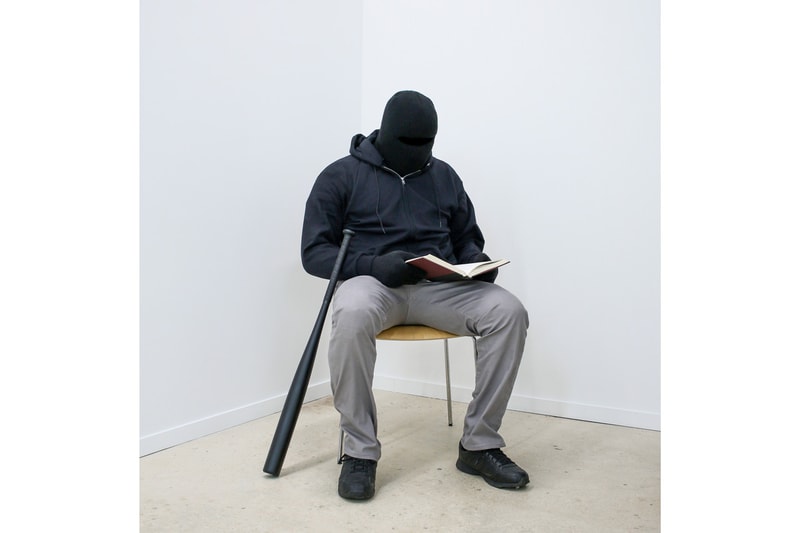 2 of 11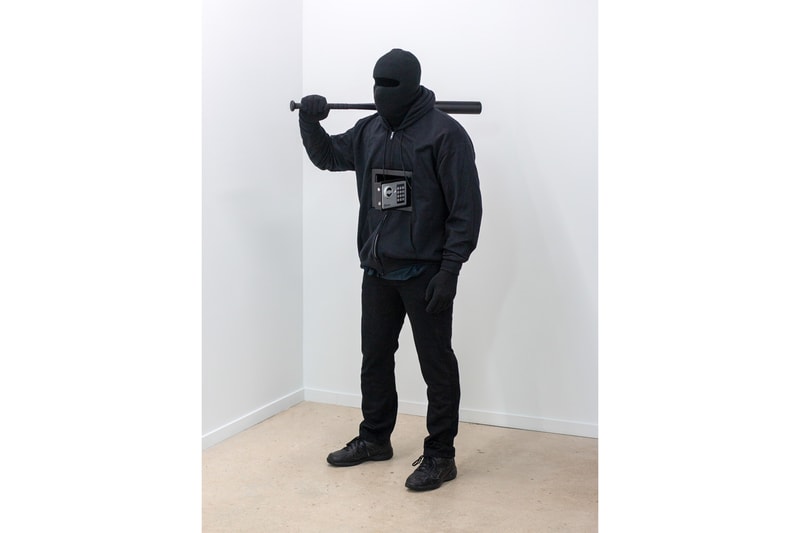 3 of 11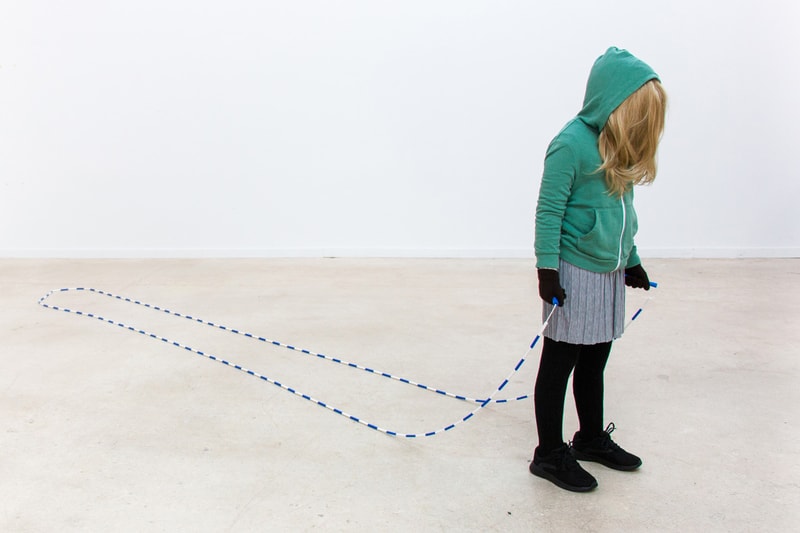 4 of 11
5 of 11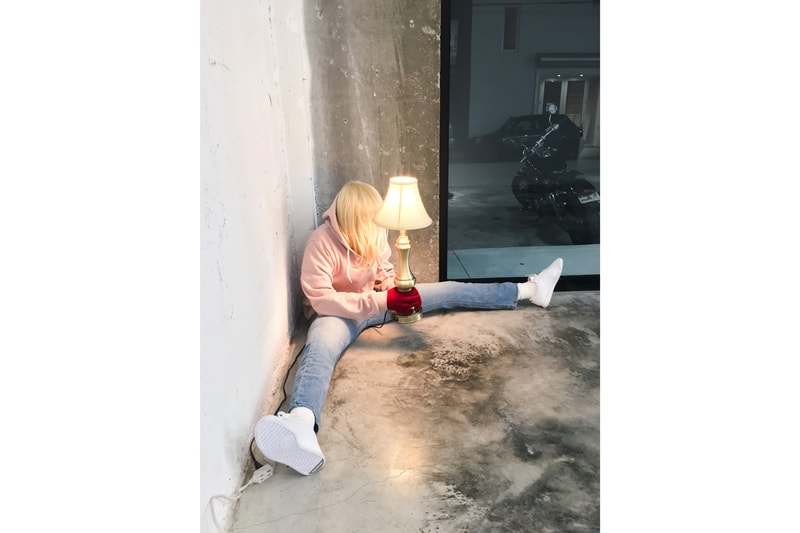 6 of 11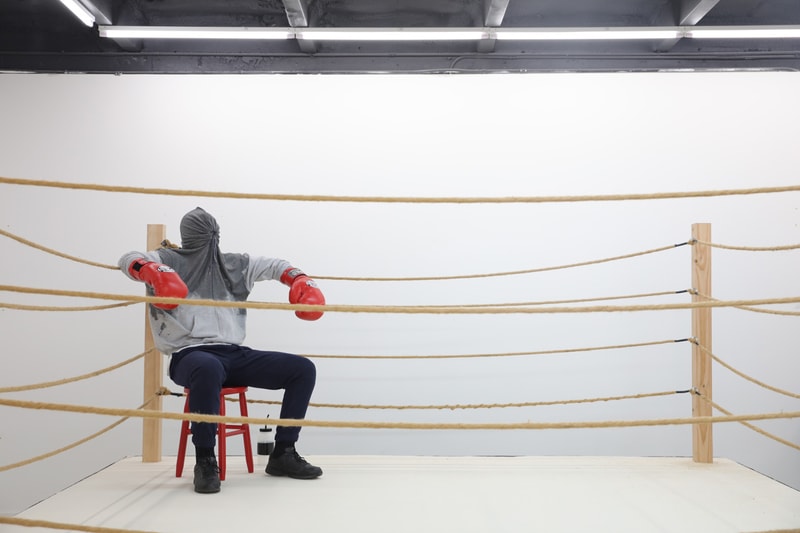 7 of 11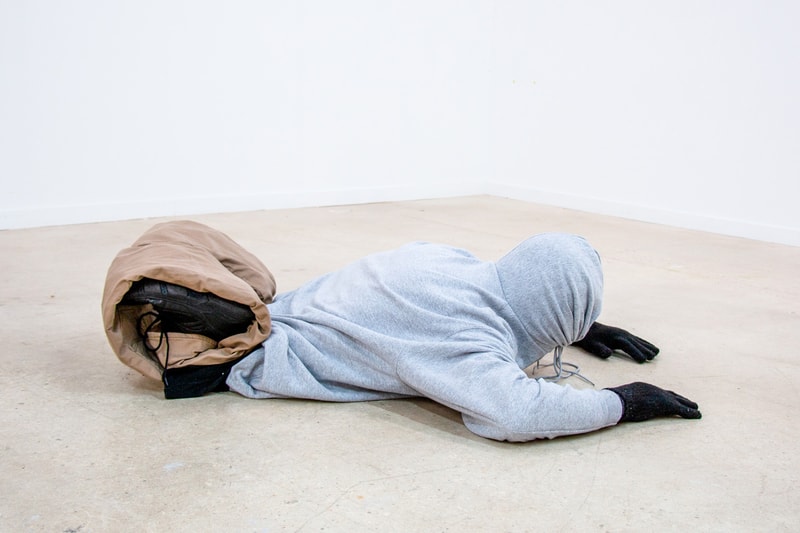 8 of 11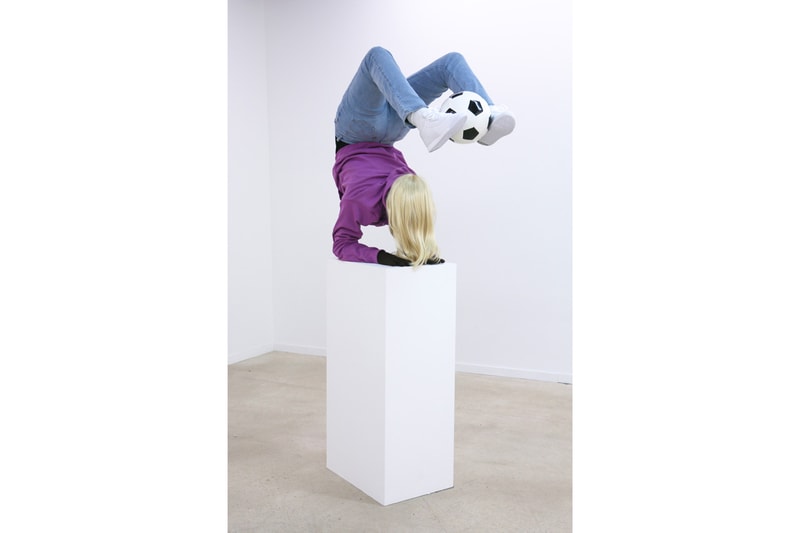 9 of 11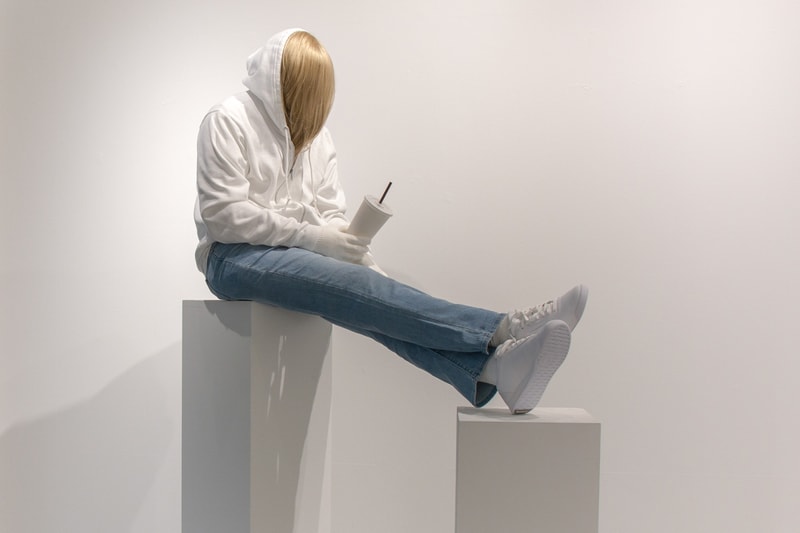 10 of 11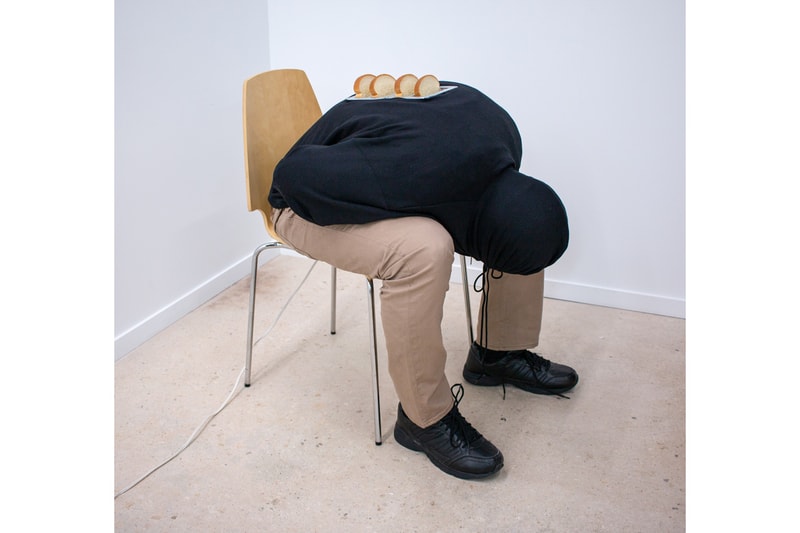 11 of 11
Mark Jenkins Brings Unsettling Sculptural Figures to Fabien Castanier Gallery
Redefining the limits of what "immersion" can be.
---
Mark Jenkins is holding a solo exhibition, titled "From Here to Nowhere," at Fabien Castanier Gallery. His new series of provocative hyper-realistic sculptures — portrayed hooded or with hair veiling their faces — provide a critique of contemporary culture and society. Whether they are placed in a public space or gallery setting, the sculptures act as a social experiment, causing viewers to question their surroundings and explore the limits of human connection.
Viewers are confronted with the sculptures who are engaged in unnerving acts. For example, a figure dressed as a robber wields a baseball hat while a safety deposit box protrudes from his torso. Elsewhere, pieces of toast emerge from a man's back as he bends over in his seat. The interaction between the audience and artwork showcases the "performance" aspect of Jenkins' work. The artist is pushing this boundary further with his first-ever immersive experience: the audience will be allowed to "play" with his sculptures during an installation entitled 'Nucleus.'
Jenkins' provocative art interventions have continued to capture the public's attention. As part of the third Rose Beton Festival in Toulouse, France, the American artist unveiled a new sculpture of a girl hanging from a swing mounted on the Saint Pierre bridge. Last year, Jenkins installed 84 man-like figures at the edge of London's ITV buildings to raise awareness for suicide prevention. The works, unsettling as they may seem, continue to act as "a mirror held up to our understanding of the world."
View select works from the exhibition in the gallery above. "From Here to Nowhere" is on show until November 23.
Elsewhere, Unit London is celebrating diversity with its "Beyond Borders" group exhibition.
Fabien Castanier Gallery
45 NE 26th St
Miami, FL 33137