Waldo's Sango & Savon-Produced 'Grove' Is an Ode to Grand Rapids
AGO sits down to discuss the project, the group's beginnings, and more.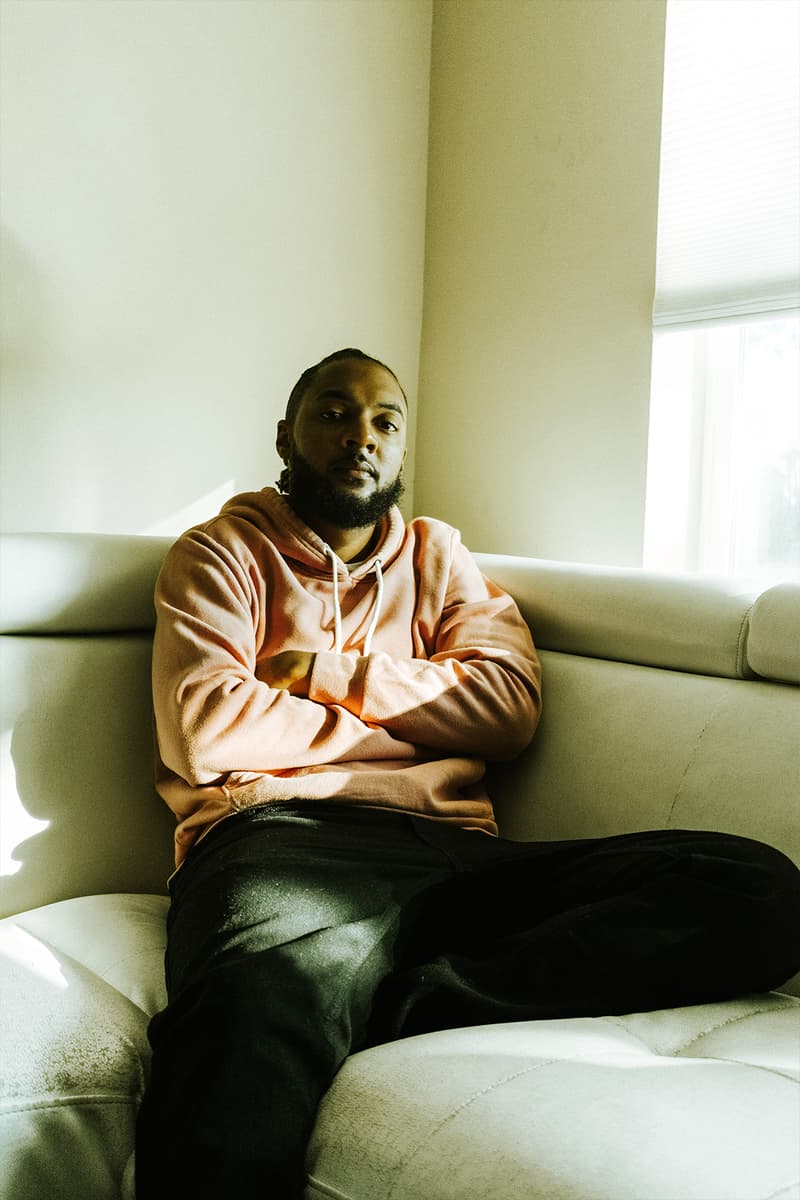 Waldo's Sango & Savon-Produced 'Grove' Is an Ode to Grand Rapids
AGO sits down to discuss the project, the group's beginnings, and more.
It's hard to deny the role SoundCloud has played in prompting the current generation of hip-hop artists. Of the remarkable breadth of individuals and collectives that have come out of the digital platform, AGO Music stands out. The talented seven-piece unit originates from Michigan and consists of Waldo, Joose the Conqueror, Sango, Savon, The SEVENth, Amos Rose, and Mozaic. In many senses, AGO (short for Astronaut Gang) has transformed hip-hop with their eclectic take on the genre, bringing forth a fresh new take on the generational format through otherworldly flows and lyricism paired with nearly extraterrestrial production.
Like many collectives, the crew has managed to bring their slice of midwest hip-hop flavor to the forefront of hip-hop's underground. Most notably, Waldo and Sango helped usher in this newfound sound with their 2013 project NSDE / OUTSDE, later teaming up again for 2014's Until Then EP and on the group's first-ever project as a collective with Tuebor. Waldo's latest album, Grove, follows 2016's Be Ever Wonderland, and remains an ode to his and AGO's roots of Grand Rapids, Michigan — a place he refers to as "unknown to most," and a theme he came up with following his relocation from his hometown.
The project is a visceral take on Waldo's musical origins and life journey, recruiting Sango and Savon as it's production core, featuring a perfectly-placed cameo from Joose on the AGO-heavy "Ashes 2 Ashes." As Waldo shares with HYPEBEAST, his favorite tracks on the album include "Burgundy Bible," "Kamron," and "God Nem" — all of which hone in on these motifs to introspectively showcase the personal trials he's endured over the past several years.
To commemorate the project's release, Waldo and his co-conspirators Savon, Sango, and Joose the Conqueror sat down with us to discuss the project's creation, AGO's beginnings, and more.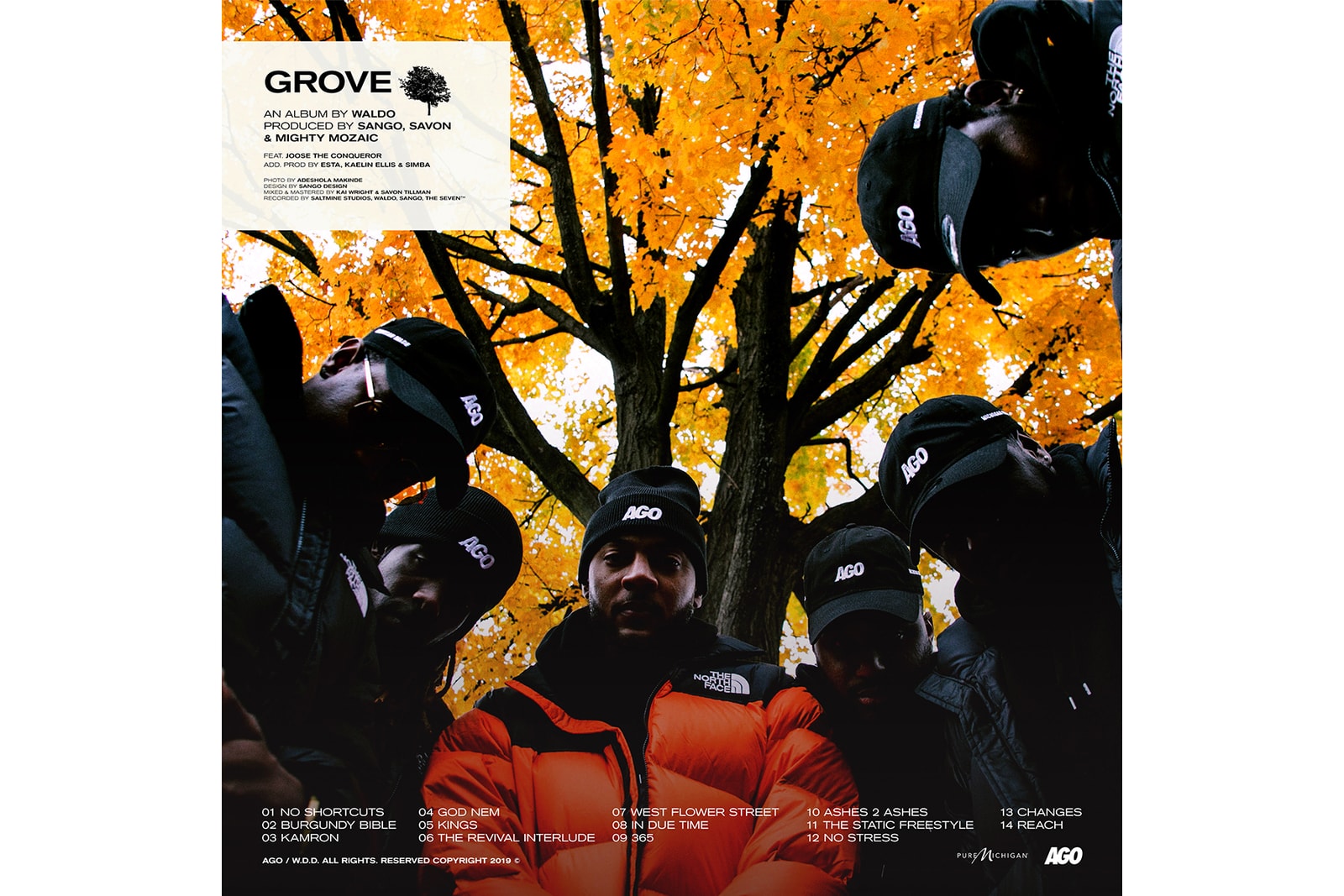 You've been a part of the burgeoning hip-hop scene across SoundCloud for some time now. How do you think hip-hop has developed within the digital age?
Waldo: I think the digital age is the best thing that's happened to hip-hop. Knowing that people can access your music wherever, whenever gives us the same opportunities as the mainstream artist if not more.
How did you all come together under the AGO umbrella?
Waldo: It all started in Grand Rapids, Michigan. Sango and I attended the same middle school where he heard me rap for the first time in a talent show and shortly after introduced me to Joose, who was making music with his older brother at the time. Later on, I would meet The SEVENth and Amos Rose who was already making headway around the local hip-hop scene and in 2010 we became AGO. Four years later we were lucky to recruit our brothers Savon and Mozaic which completed the AGO collective.
Joose: I'm not even sure if people know that there are seven people in the squad or not, but it definitely feels like Wu-Tang. We slide through the function and it feels like the Megazord fully assembled. We've all been friends for 12-plus years. These are my brothers from another, who all met in high school or through a close friend of another member. It all happened at Sango's parent's crib in 2006. Sango was in middle school but had FIRE (My guy is really the last Airbender/child prodigy). He got local radio placements before he was in high school.
Anywho, picture every classic supergroup story, with different members, in the beginning, refined down to who were the illest. We then became the Astronaut Gang. Pretty much got the name from TGOD (Taylor Gang Or Die). Waldo was a Wiz Khalifa super fan (laughs), they both have the same first name. This was around the "Burn After Rolling" days. We are a collective made up of three artists and four producers/DJs from the southeast side of Grand Rapids, Michigan. Tuebor dropped in 2014 and was our first group effort that changed our lives.
Savon: I joined AGO in 2014, four years after the collective was formed in 2010. The SEVENth was the first person I linked up within AGO back in 2013. I always knew Waldo due to having mutual friends. In 2014, Sango reached out while I was working on Always & Forever. He asked If I wanted to drop through AGO and the rest is history. Those are my brothers, for life.
"Being a part of a collective like AGO helped with my creative process a lot. I was always challenged to make music outside of my comfort zone but at the same time, the platform allowed me to be open and true to myself."
How do you think AGO as a collective has helped in driving your creativity home, and in effect, played a part in the larger industrial scope of this new hip-hop wave/generation?
Waldo: Being a part of a collective like AGO helped with my creative process a lot. I was always challenged to make music outside of my comfort zone but at the same time, the platform allowed me to be open and true to myself. Joose helped my writing get better and my taste in music matured through Sango.
Sango: Developing the idea of AGO actually catapulted the sense of eagerness to want more out of music in terms of quality. We all kind of hit a stride when we figured out that we built a model of how we would want the industry to look, which is open-ended creative processes alongside people you trust, which results in projects and ideas that bare the fruit of longevity. AGO played a major role in the industrial scope of this new Hip-Hop wave for me, and it's beautiful because it's something I helped create.
Savon: AGO has helped boost my creativity tremendously. Having 6 other artists to work with that individually bring a different sound to the table has helped sharpen my skills as a creator & listener. Prior to AGO, I was very shy and not that confident in what I was doing. AGO brought out that confidence I never knew I had or needed.
Both Sango and Savon have a deep-rooted history in helping to flesh out your projects. How do you think this relationship has developed over time and how this has influenced Grove?
Waldo: When you have a bond with someone you work with it always gives you an advantage because they know your style. The chemistry we formed over the years can be heard in the music we make today.
Sango: My relationship with Savon and Waldo is one where we all know what we need from one another. Over the years, it's been about keeping our support system a well-oiled machine. We always keep music secondary and focus on being available as brothers first. I look at Savon as a younger brother, that I help guide in the early stages of the business. Waldo is more of a brother I grew up with. We have known each other since middle school and it's always been a consistent friendship. The project is a direct reflection of that consistency. We all just know what we are looking for when it comes to the creative process.
Savon: Working with Waldo is always fun because he truly understands what it means to trust the producer. Producing with Sango is fun too, He is a prime example of owning your sound. On this project, everything came together so natural because we knew exactly what we needed from one another and trusted each other with those specific roles. This was a very fun experience. Nothing feels better than making music with your friends.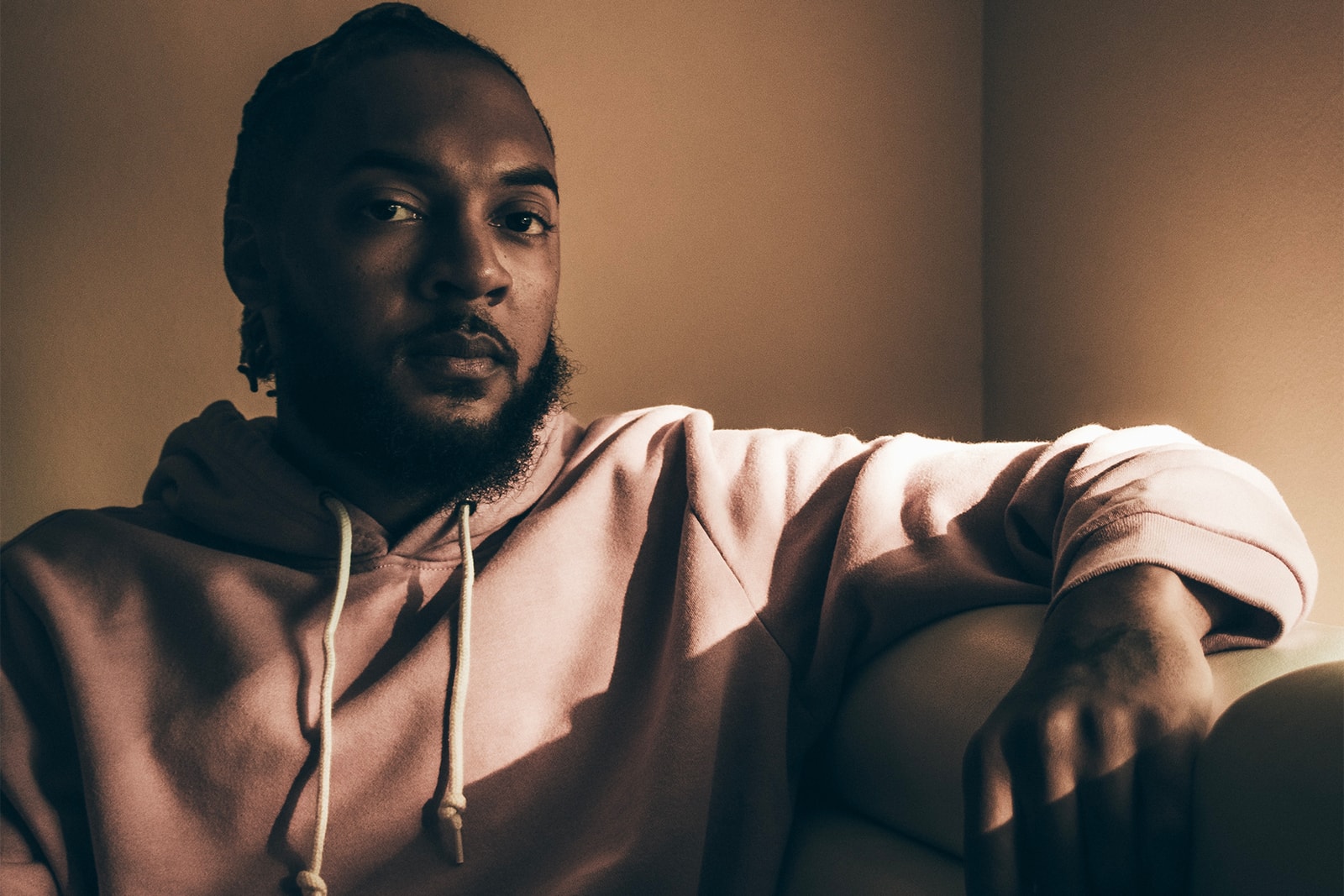 What continues to really drive and motivate you within Grove? Have things changed for you since Be Ever Wonderful released back in 2016?
Waldo: My family and friends are my main source of inspiration but I'm able to pull from my ups and downs. I would say the main thing that has changed since Be Ever Wonderful released back in 2016 is my work ethic. I developed a more independent approach especially since we aren't always in the same place at the same time.
How was the recording/songwriting process for the project?
Waldo: This was the first project that I engineered my own sessions, so that was cool. I was able to experiment with new cadences in the comfort of my home.
Any specific moment(s) that led you down the path to creating the project?
Waldo: The last three years to be honest but the one specific moment that led me down this path was moving from Grand Rapids.
What's next?
Waldo: Shows and more visuals are whats next on the agenda.