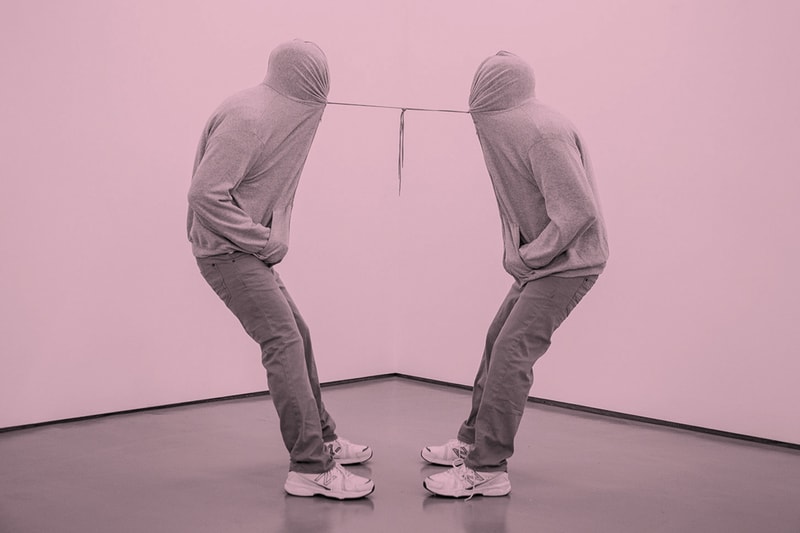 Mark Jenkins Unveils Disturbing Outdoor Art Interventions in Toulouse
As part of the urban and street art festival, Rose Beton.
---
Mark Jenkins recently installed a series of public art interventions as part of the third Rose Beton Festival in Toulouse, France. Jenkins' uncanny sculptures that largely portray hooded human forms are now realized across the French city. One of the American artist's new sculptures portrays a girl with her face veiled by her hair that is hanging from a swing mounted on the Saint Pierre bridge. Another outdoor piece is a hooded figure brandishing a fishing pole — seemingly having snapped up a drowned body — placed beside the statue of Pierre Goudouli at Place Wilson.
Unsettling as these works may appear, Jenkins expressed to Arrested Motion that his practice focuses on social experiments. "I like getting people to question their surroundings, what is real and what isn't… So at the beginning, I was collecting social data about people's reactions. But six years later, these images are more about poetry, of capturing a magical moment," he said to the art publication.
View the public art interventions below and then visit Mark Jenkins' website to view previous projects. Elsewhere in art, take a look at our latest Pen & Paper spotlight with NYC-based artist and woodworker, FRIDGE.