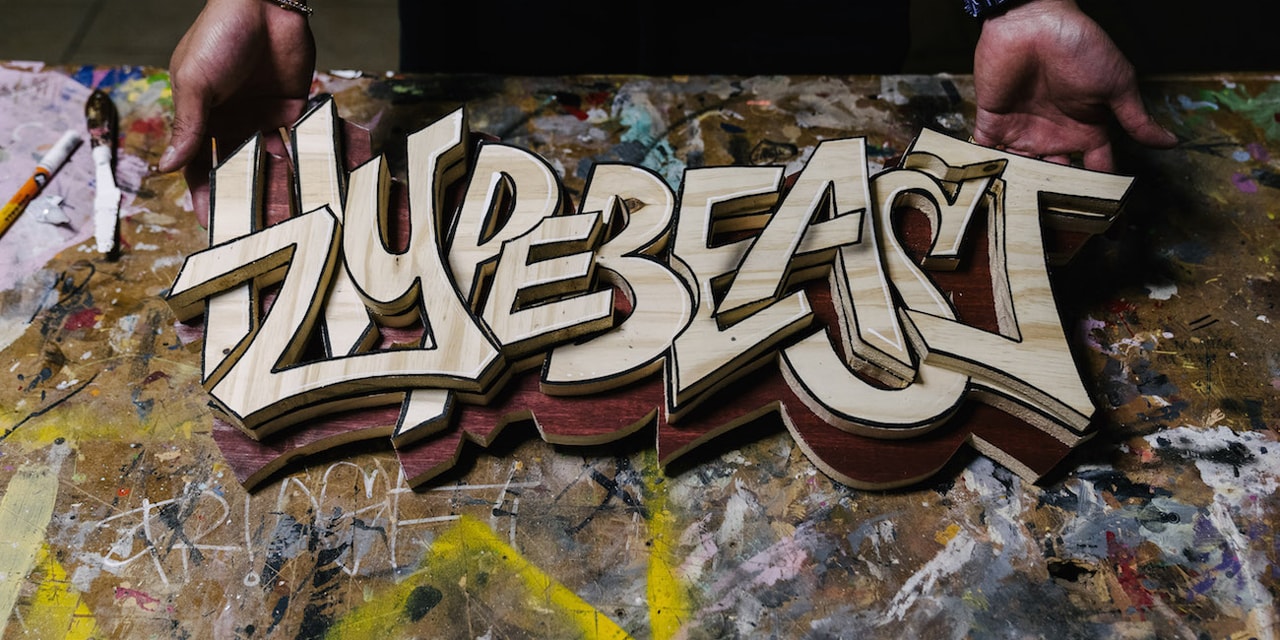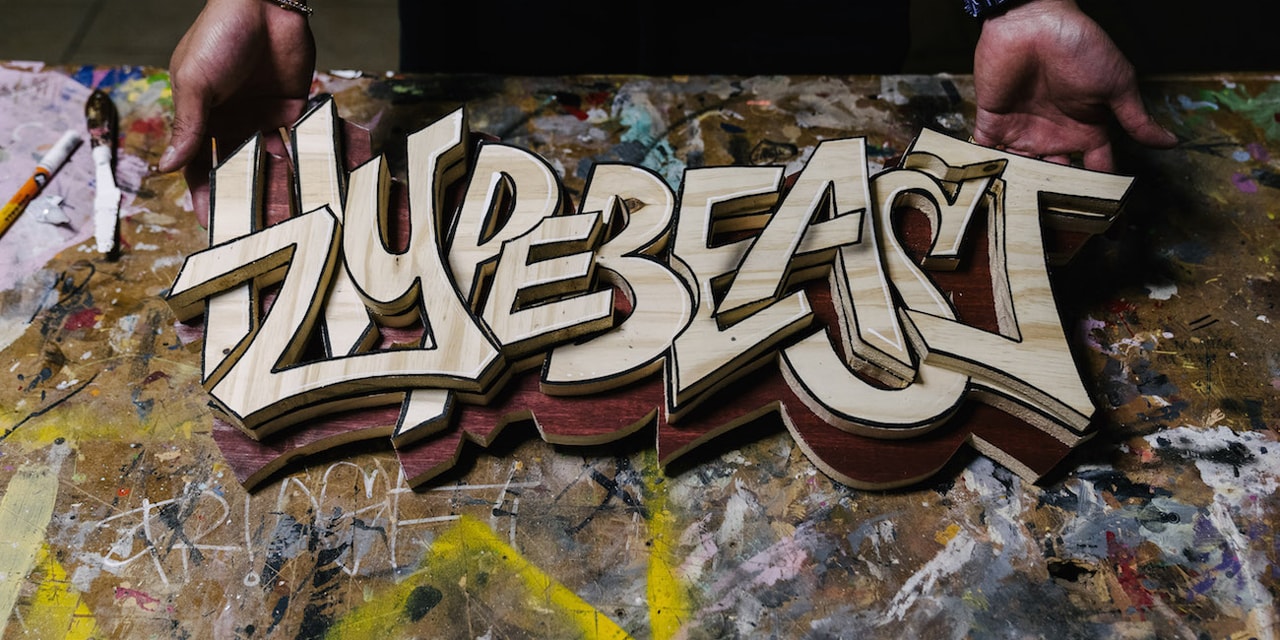 Pen & Paper: FRIDGE
The NY-based artist is keeping graffiti culture alive, one woodcut at a time.
Graffiti has a rich and diverse history with pioneers Futura, Haze and Stash, among others, responsible for driving the movement's heydey in 1980s New York City. Helping keep the underground art movement alive today is Brooklyn-born multidisciplinary artist FRIDGE. What separates the rising creative from most graffiti writers is his signature wildstyle woodcuts — in graffiti, "wildstyle" is used to describe an aesthetic involving sharp letter details. Instead of spray-painting walls, the 27-year-old artist creates sculptural pieces out of wood that evoke the unruly hand-tags and blocky throwies often found in the urban art world.
FRIDGE's woodcuts are as intricate as they are laborious to make. His process involves drawing a wildstyle letterform on a rectangular piece of wood and then cutting out its silhouette with a scroll saw. Then, he slices a backdrop and parts of the composition for additional layers. He nails the initial letterform to the backdrop and then glues the extra letter cut-outs on top. Lastly, he airbrushes a solid color and highlights onto the finished wildstyle woodcut to expand the piece's dimensionality.
Apart from carving recycled wood, the self-taught artist also paints large-scale murals and crafts designer toys by hand. One of his more notable artworks is a massive mural painted on a mansion in South Hamptons, which was painted over the span of several days this January. As for his trademark figurines, he builds miniature refrigerators out of wood and then paints them in vivid colors.
For our latest Pen & Paper, we linked up with FRIDGE at his studio in Long Island to discuss his creative upbringing, how he paved his own lane in the graffiti world, as well as recent collaborations with the likes of G-SHOCK and Champion.
1 of 5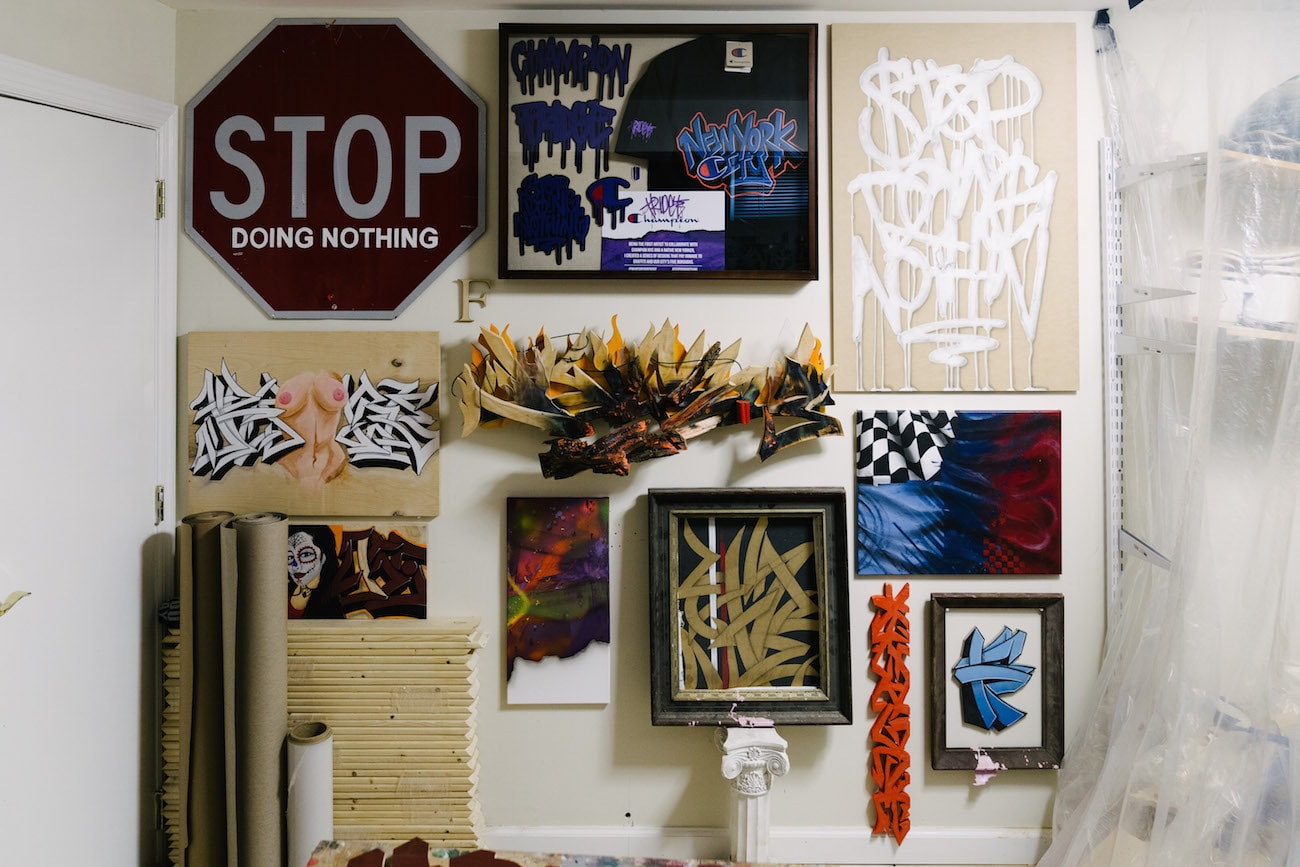 2 of 5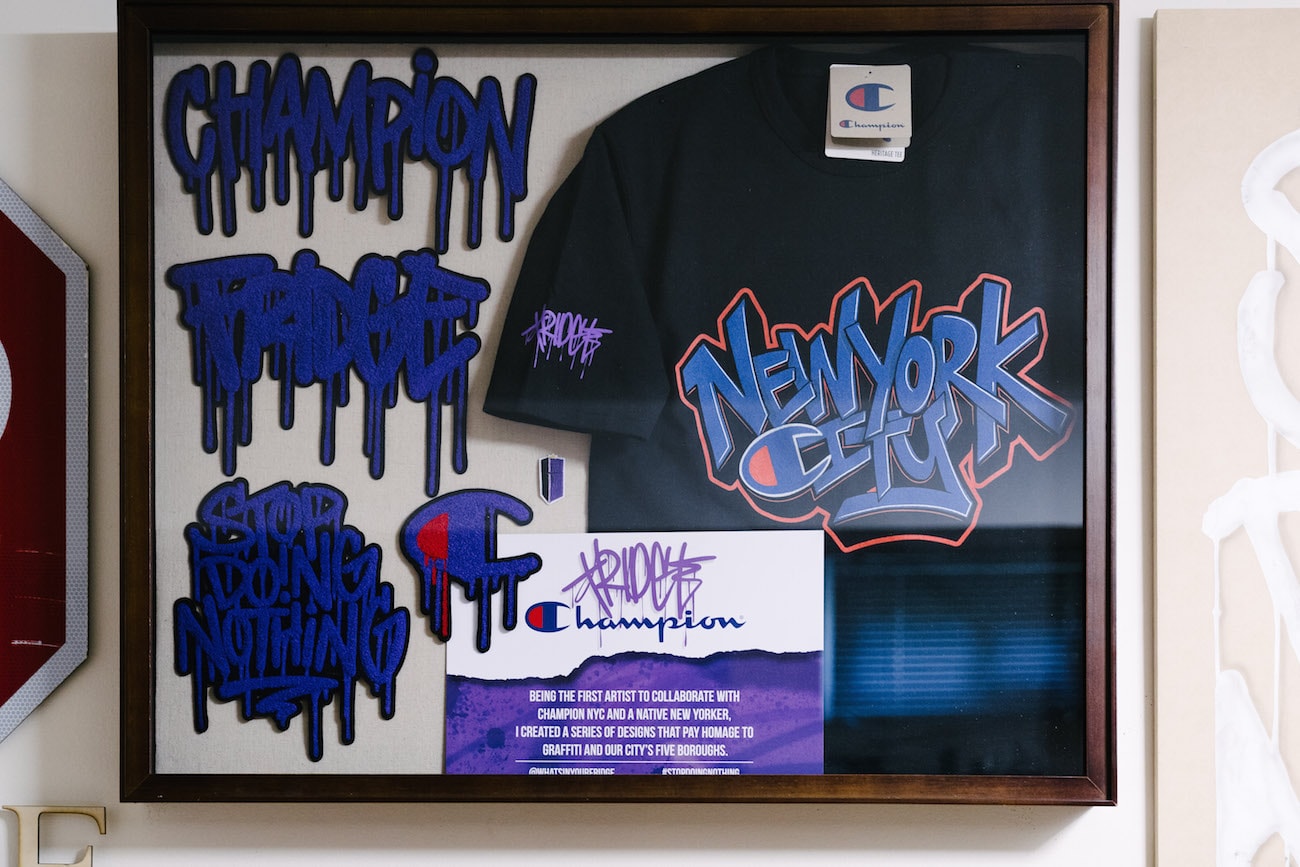 3 of 5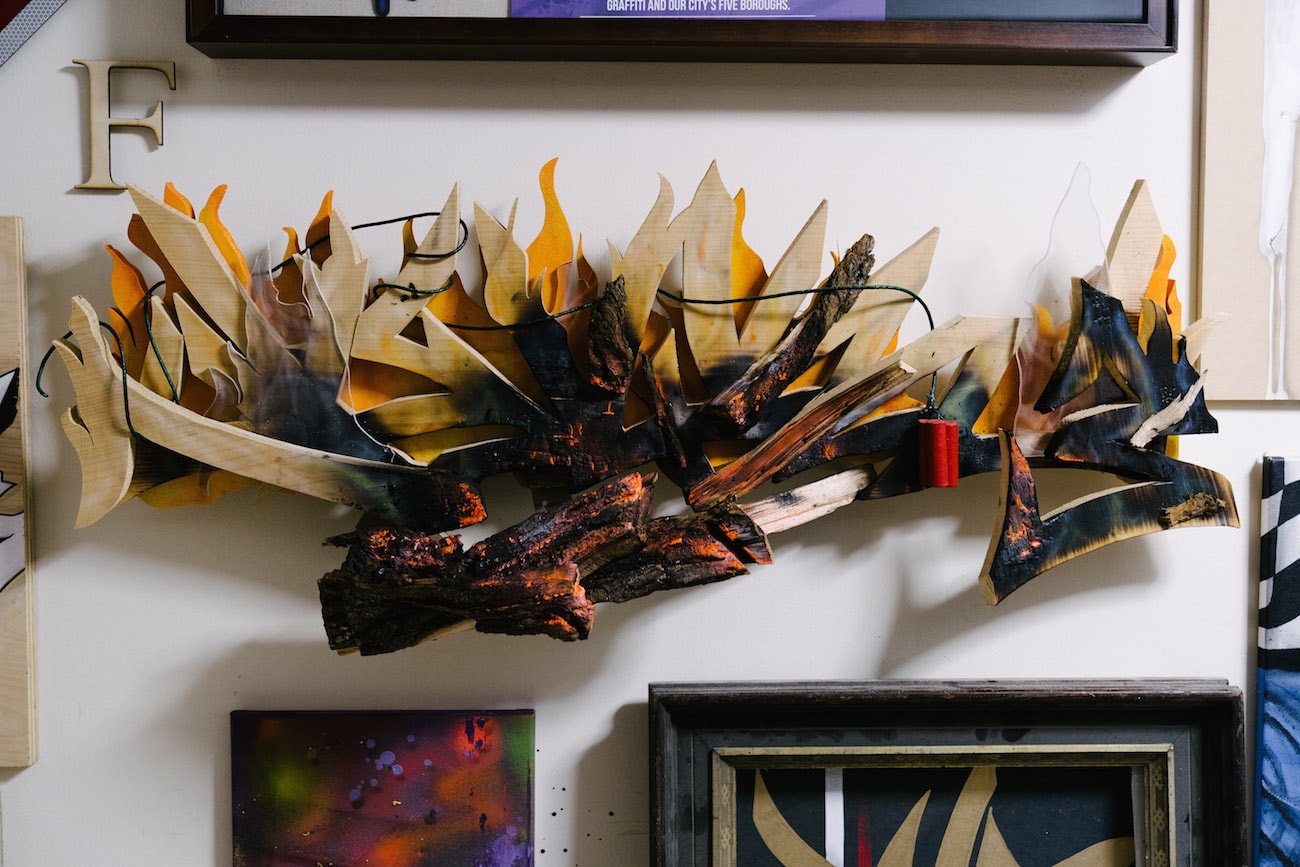 4 of 5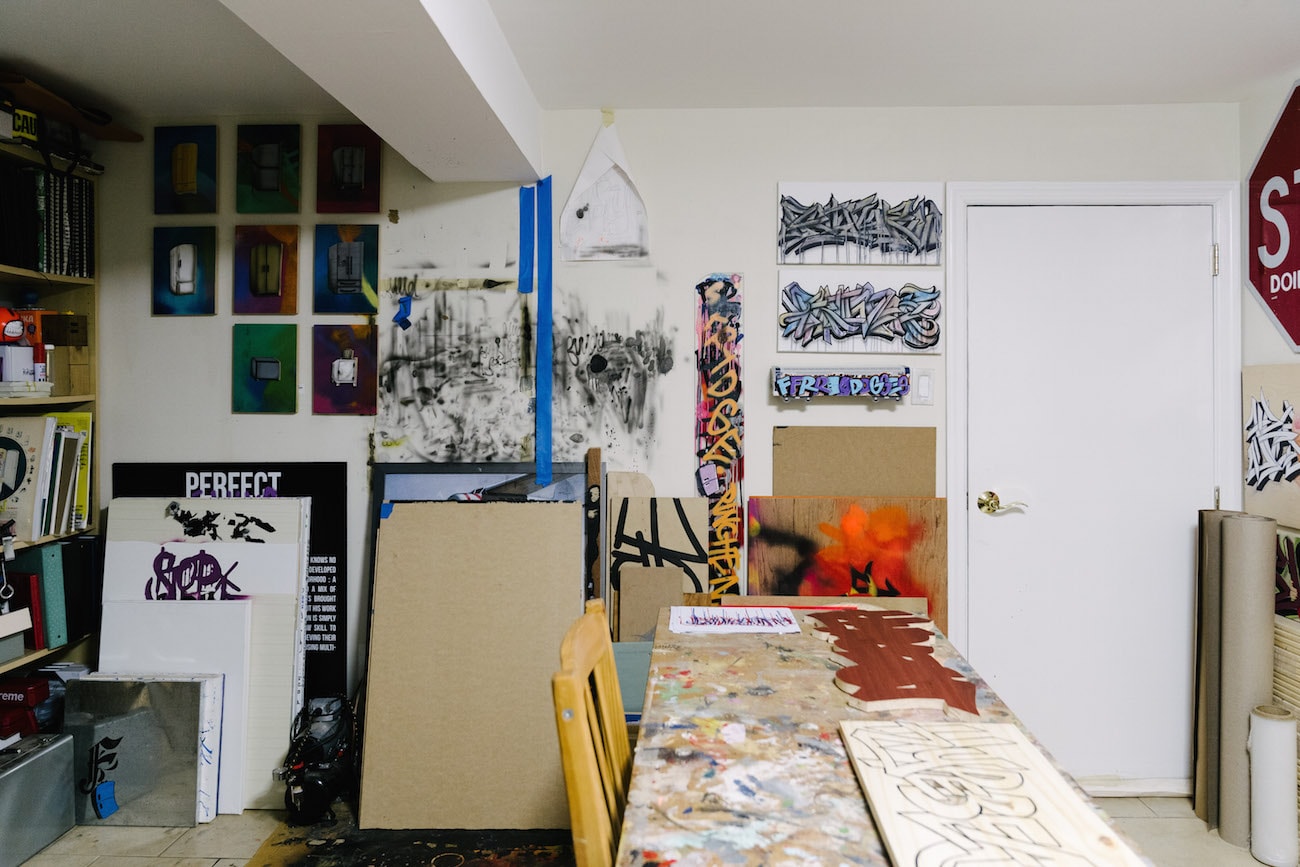 5 of 5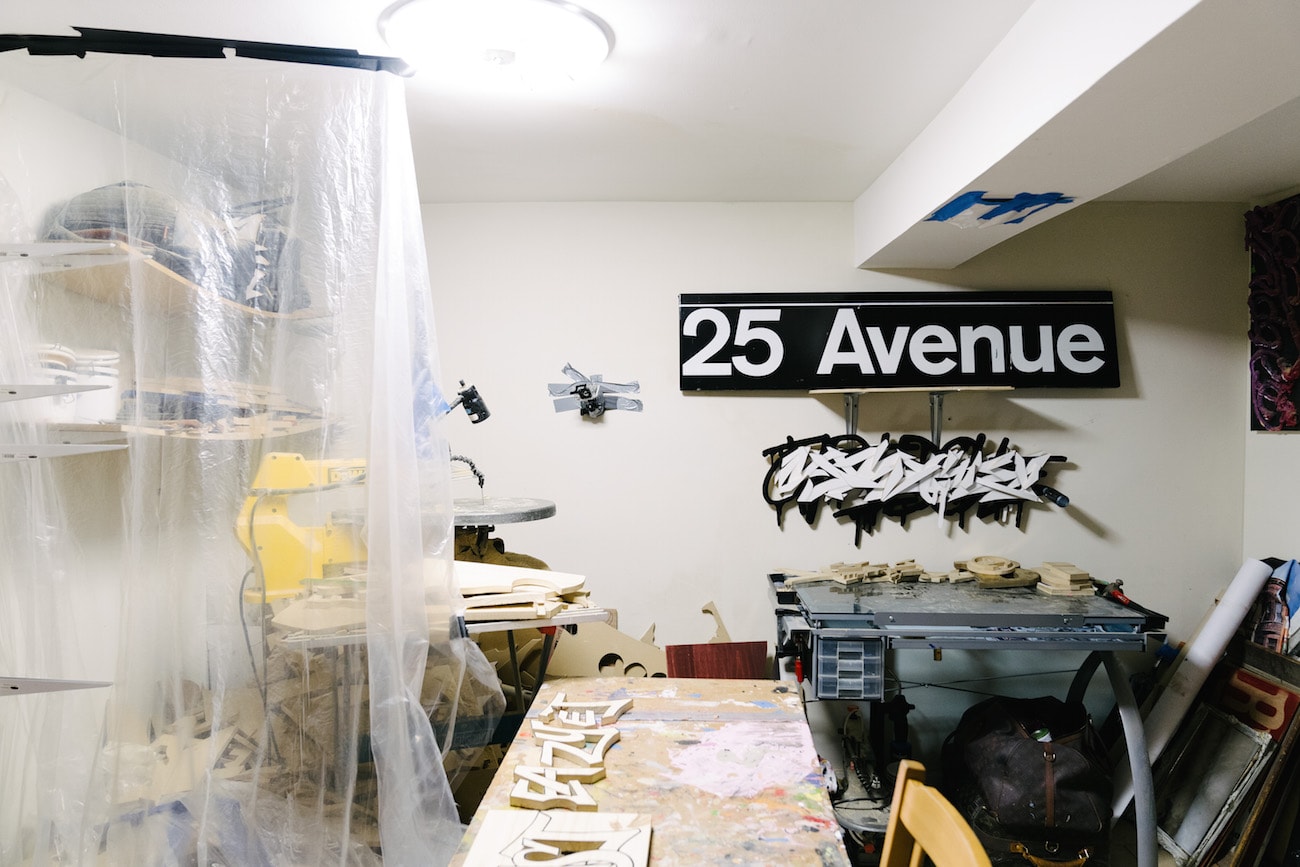 "I was always creating my entire life, but I never took art seriously."Where did you get the name FRIDGE?
Growing up in Brooklyn, all of my homies were bombing and they said if I wanted to chill with them that I need to come up with a tag name. I was sitting in my kitchen and I was thinking that I wanted to think of a name that was cool. I like doing cool things and I think I'm a cool person, so what's the coolest thing that I can make to represent that? I looked at my fridge and I said, "Fck it, let's do 'Fridge.'" It started out as a joke, but it kind of stuck.
What was your first introduction to art? What made you want to pursue it as a career?
I was born into it because members of my family are artists. My grandpa is an artist and he raised me in the Philippines for five years. He was really into watercolor and he grew up in an era where there was no Photoshop or Illustrator. He was the creative director for this advertising company called McCann Erickson, creating original artwork for their clients Marlborough and National Geographic. He did everything by hand, whether it's retouching stills, storyboarding, or drawing cartoons.
Tell us about your creative upbringing.
I was always creating my entire life, but I never took art seriously. But then growing up in Brooklyn, I was exposed to graffiti. I didn't really see it as an art form, I just saw it as doing something cool. The way I got into graphic design is a funny story, because my homies wanted me to design stickers for them. I'm the first one out of my group to learn Photoshop and Illustrator, I was 16 at the time. We called these stickers "ghetto vinyls" because we would print these throwies on computer paper and used clear tape to stick them onto walls.
After so many years of free graphic design work for different brands and people, I started building my portfolio and teaching myself new techniques in graphic design. That's when I realized, "Like, holy shit, I can make money off my art."
1 of 5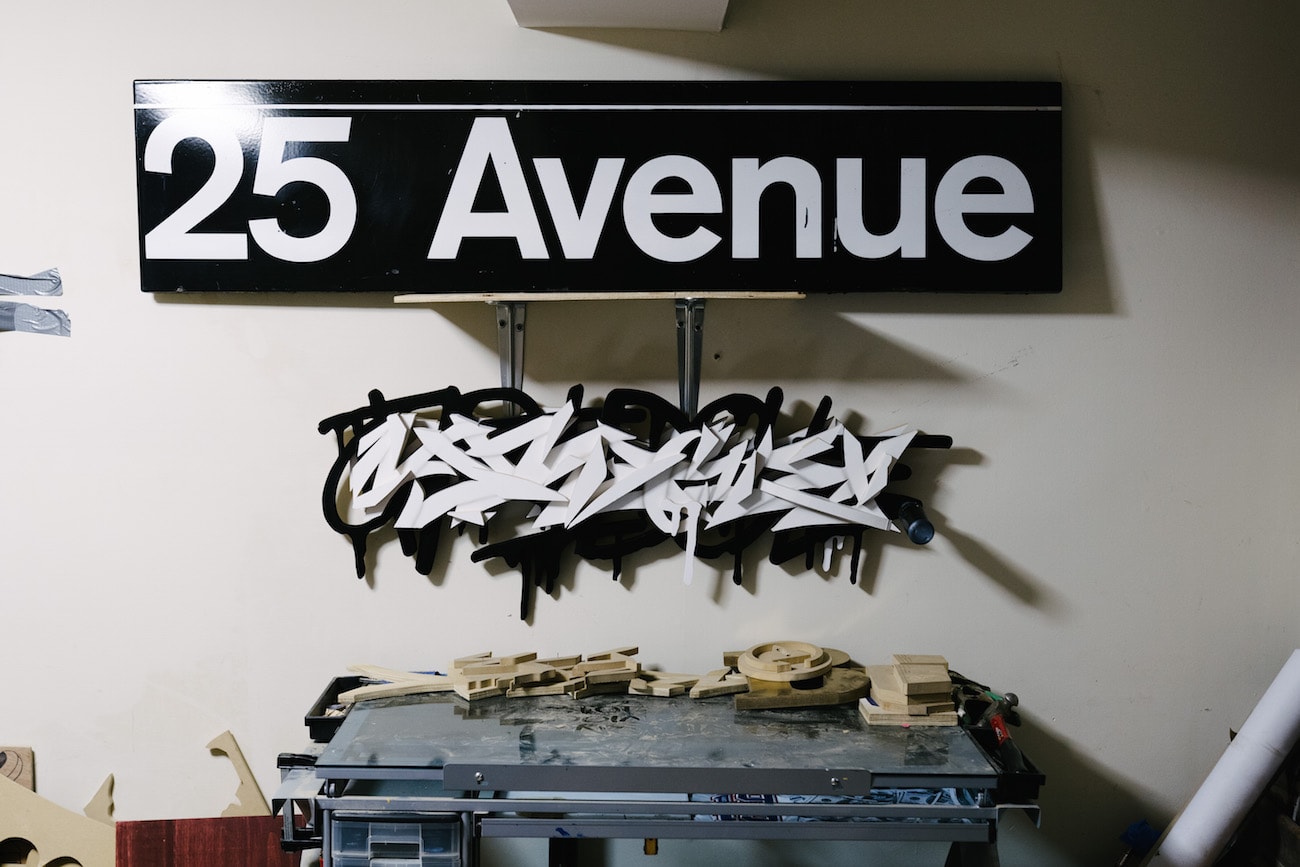 2 of 5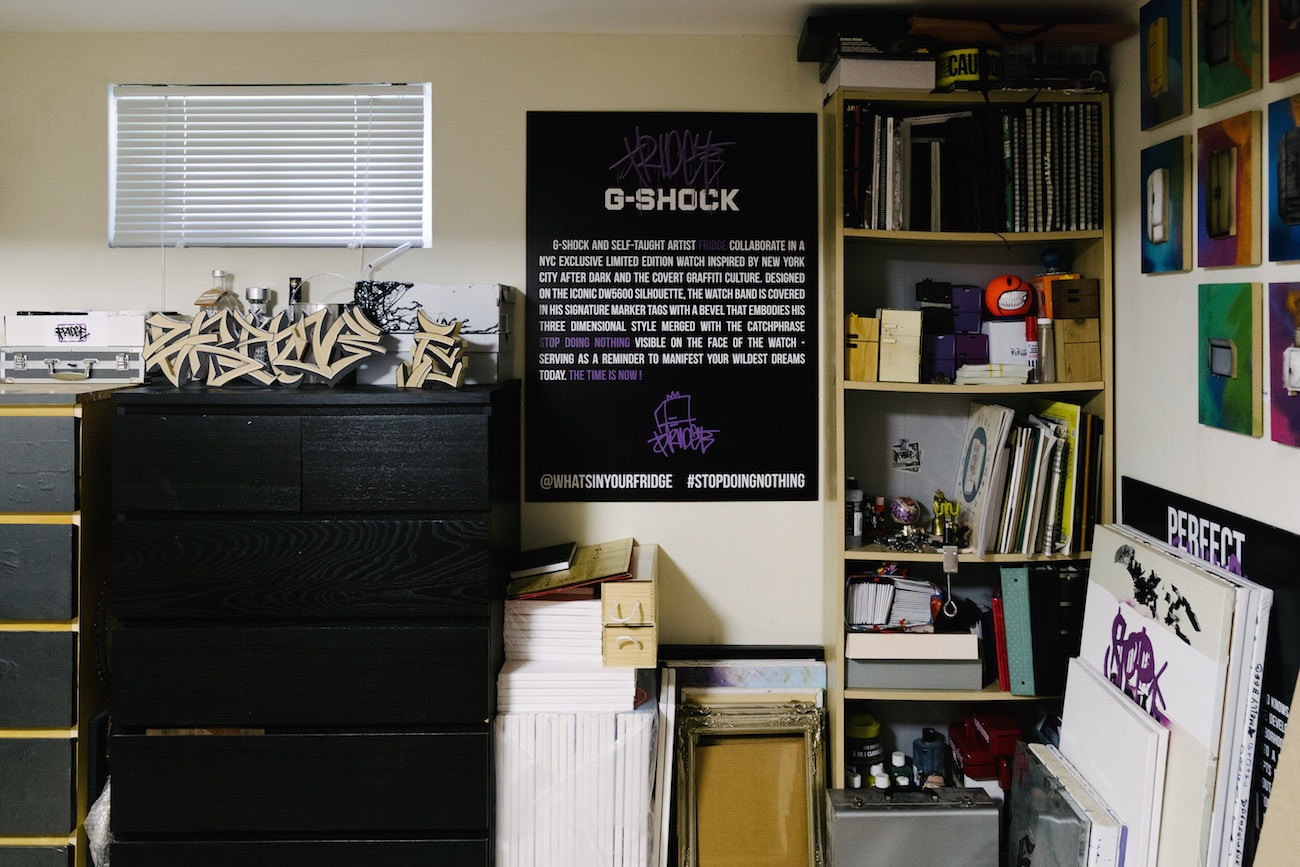 3 of 5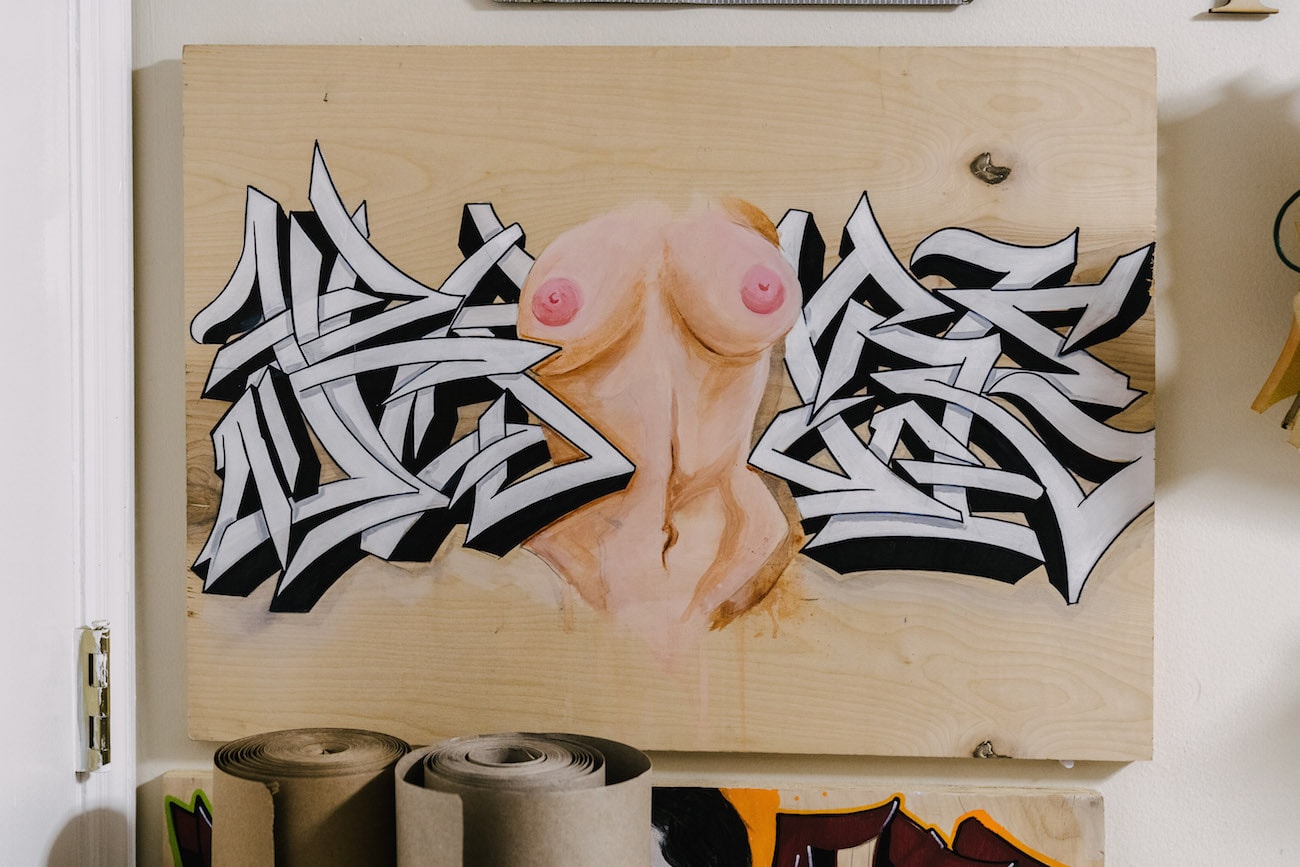 4 of 5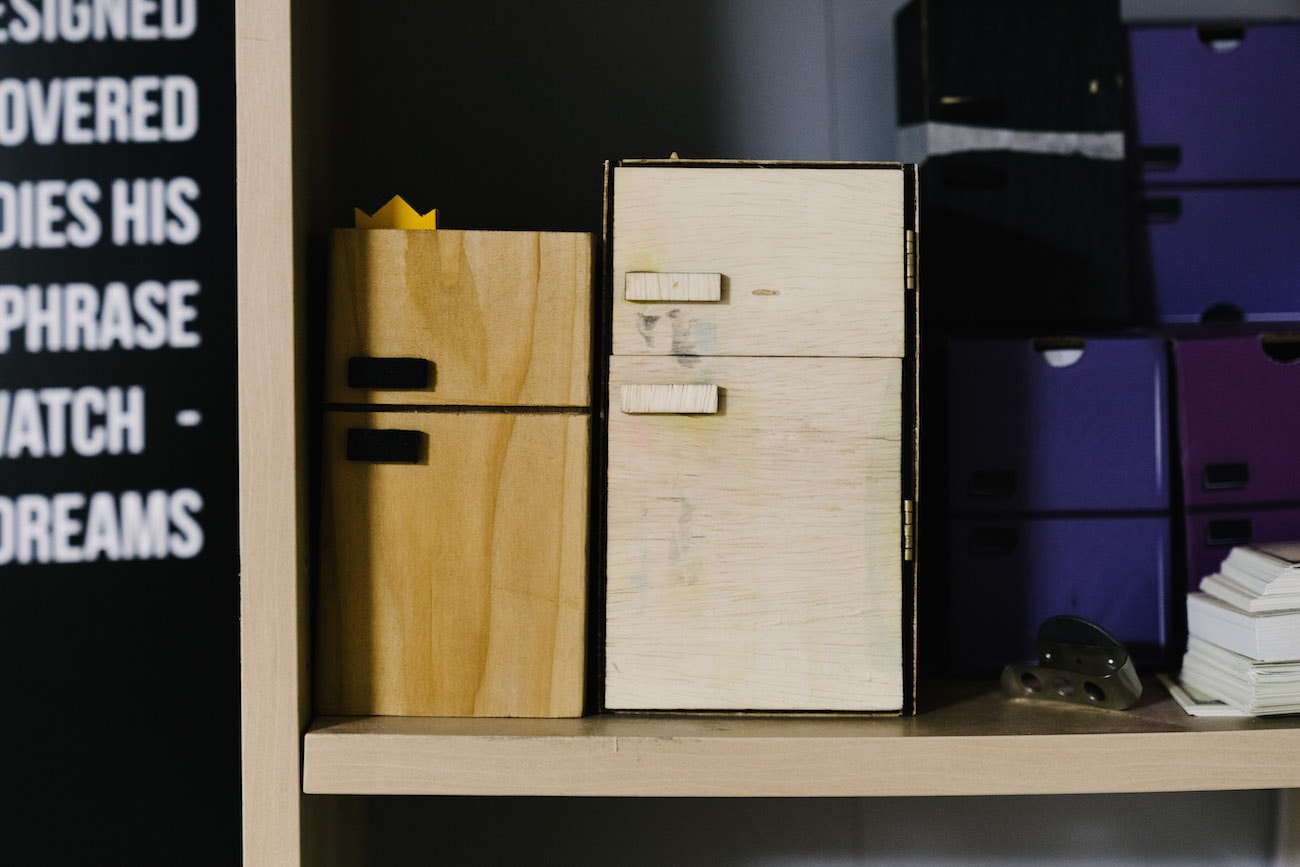 5 of 5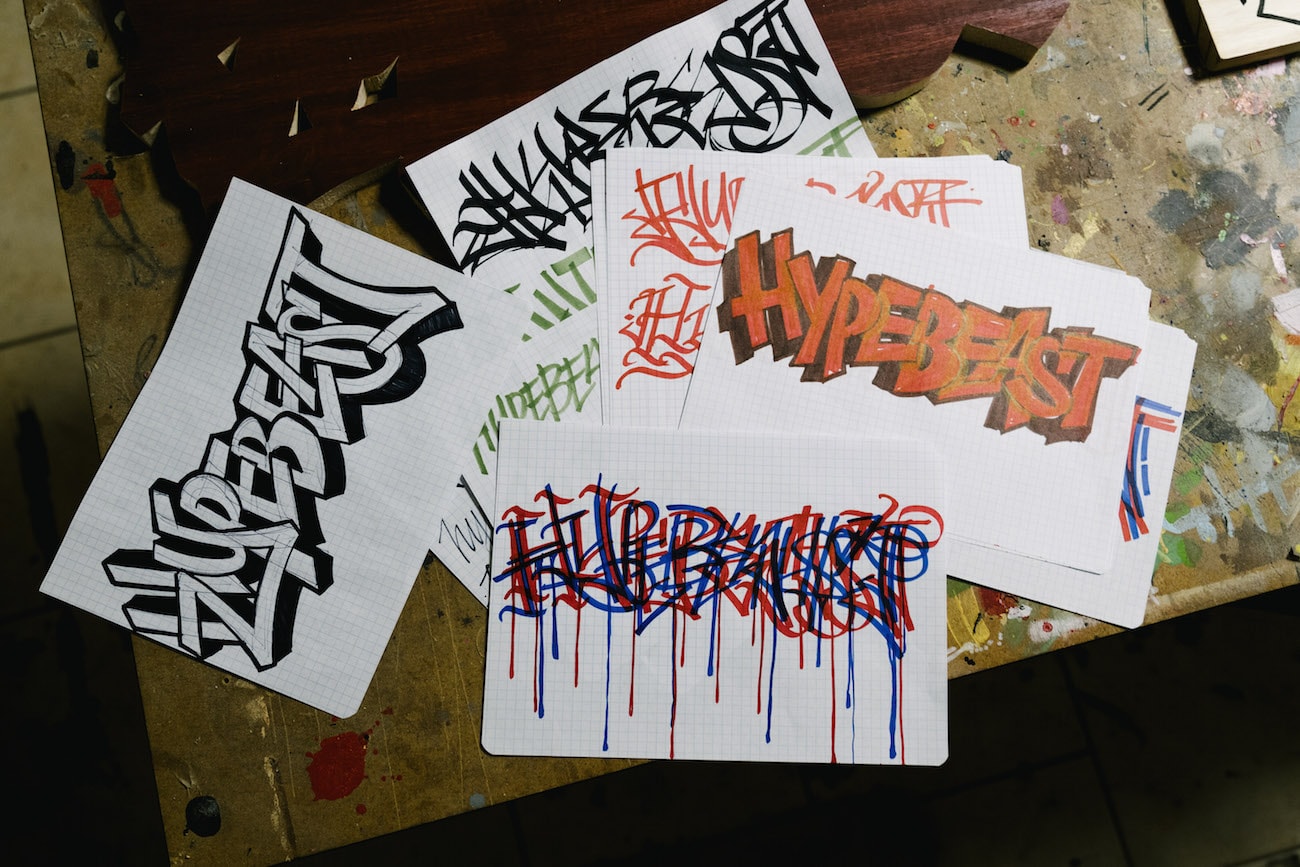 "I created these three-dimensional woodcuts. F*ck regular canvasses."Why were they the perfect canvas?
First I would draw on them or paint on them. Then, I realized that maybe I should start cutting them. My uncle had every tool imaginable and would let me use any of it. I would continue to work alongside him on more contracting gigs and learn how to use these tools the correct way. After work, I would go home and start cutting them out. I created these three-dimensional woodcuts. F*ck regular canvasses.
What's the process like?
I add multiple layers of the woodwork and then I manipulate the wood to make it look like its popping in your face. There's also a lot of artists who use CNC machines, but I hand-cut everything. To me, it's cool and all, but that takes away the craftsmanship and the human element of it. Back in the day, artists had to make their canvas, brushes, and paint. You couldn't go to an art store and buy supplies.
How do you enhance your creativity?
I get a lot of inspiration from traveling. The world is f*cking huge man and there's so much to learn from visiting new places. I also get inspiration from old stuff, like old art and architecture. Especially from the Renaissance period or Greek sculptures.
1 of 5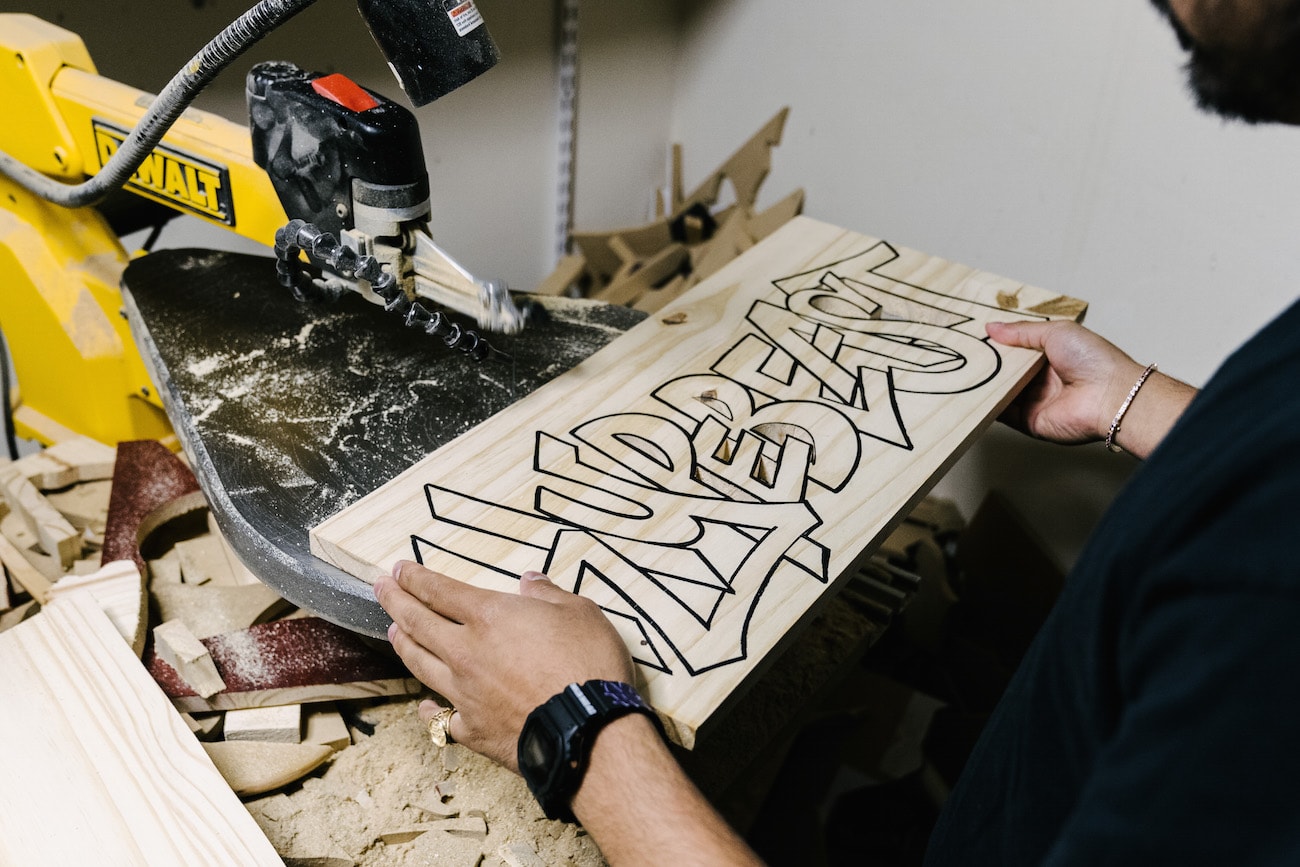 2 of 5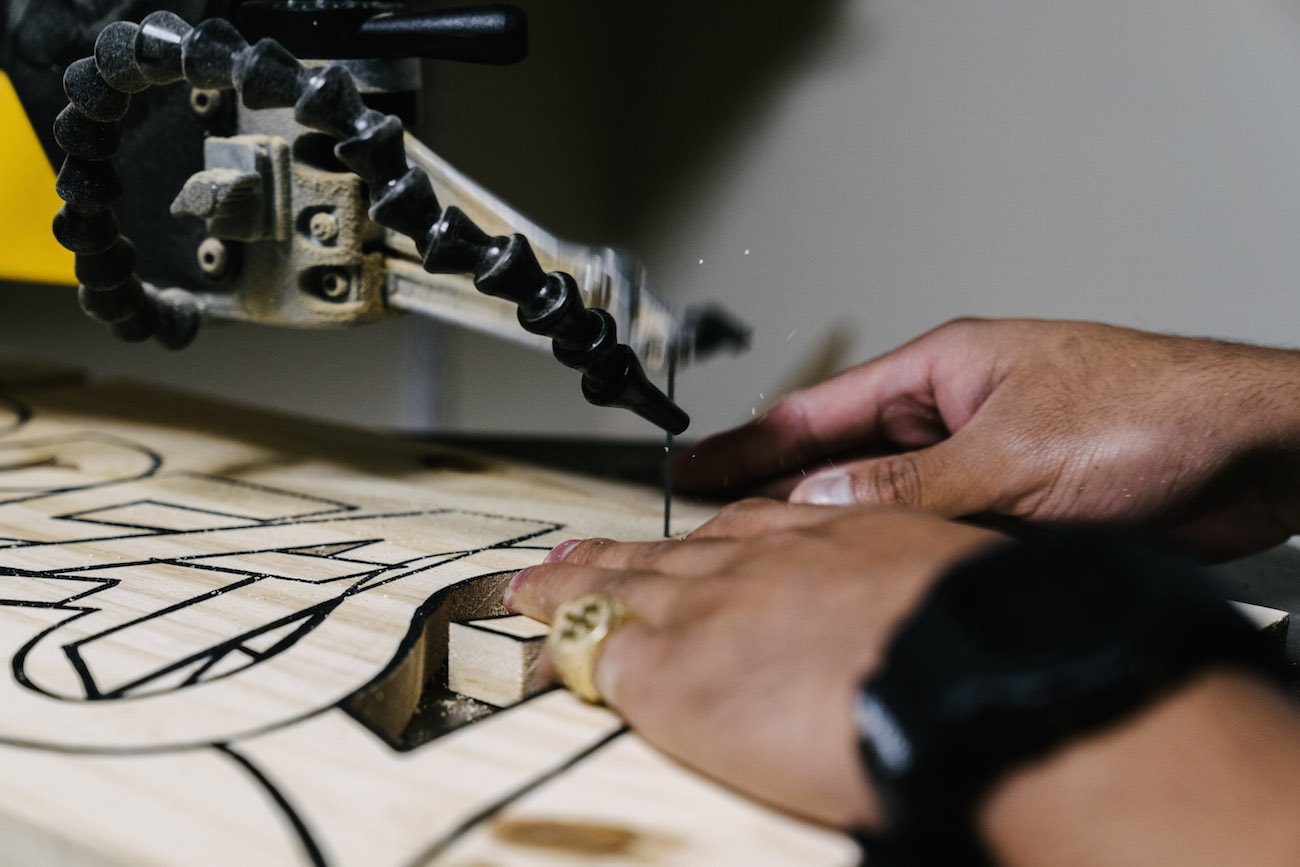 3 of 5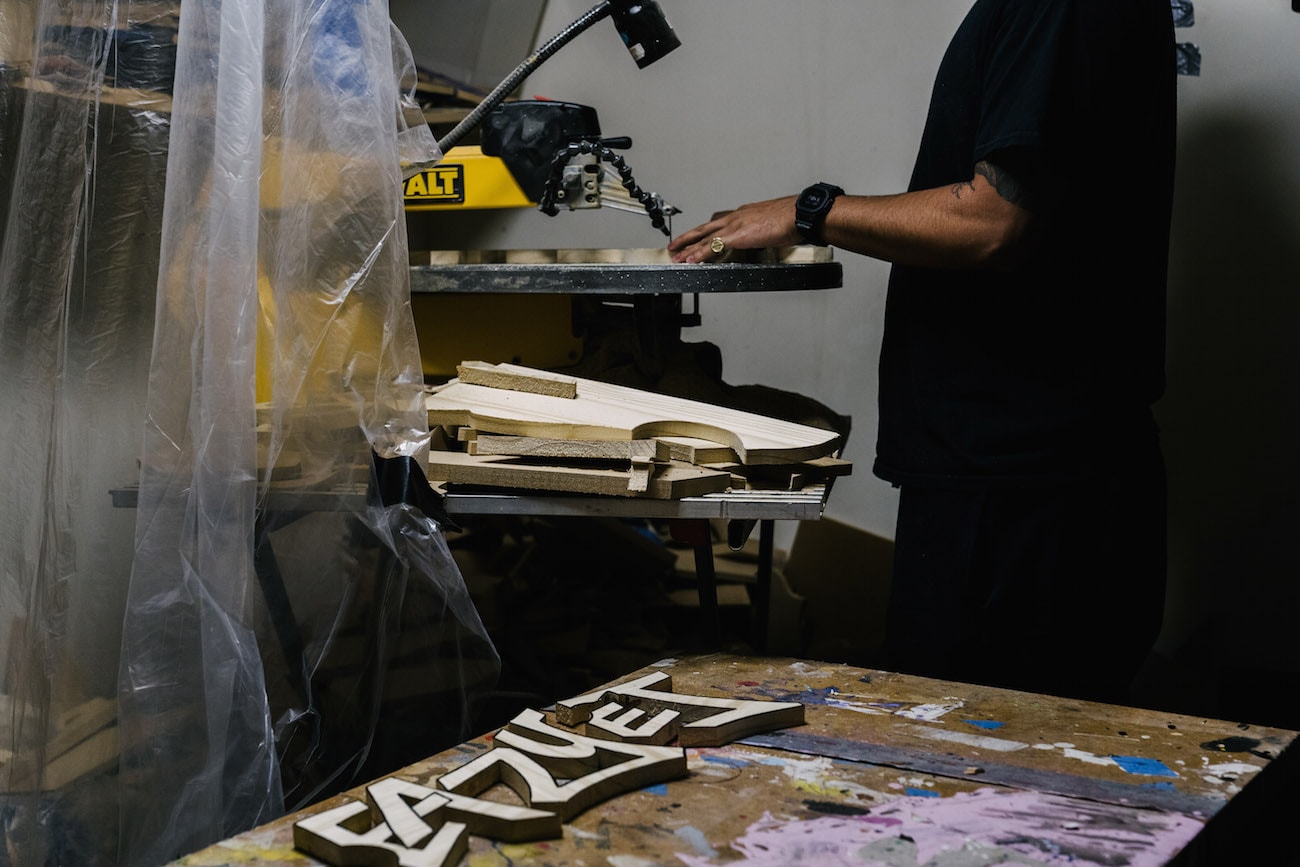 4 of 5
5 of 5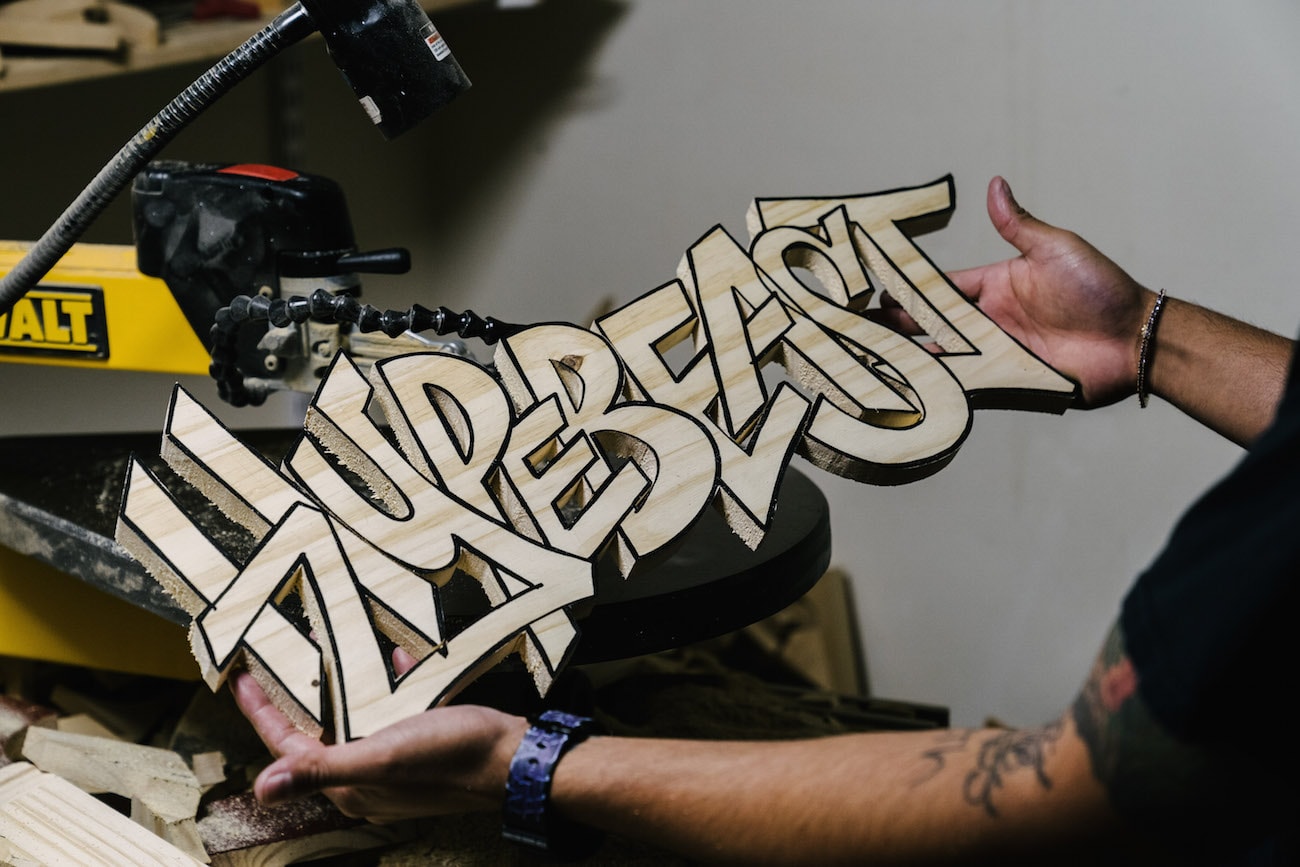 "A lot of the dudes that I follow now have a really profound background in graffiti and have now become fine artists."Which artists are you following currently?
I really look up to this artist called INSA, he's from London. He does this GIF-fiti series that are just insane. I give mad props to him. Tristan Eaton also, he's an OG. NYCHOS is another one. A lot of the dudes that I follow now have a really profound background in graffiti and have now become fine artists.
How did that G-SHOCK collaboration happen?
RUSS hit me up one day to chill at Frank's Chop Shop back in 2018. We go to the shop and we're just chilling. There were two Japanese dudes in there, Hiro who is a barber there and this guy named Dice. Six months later, I get an email from Dice and he asked me if I wanted to do something for G-SHOCK. This had to be three years ago. I first had to create three illustrations for the G-Shock U.S. website. I didn't want to draw for the website so instead, I made three pieces of woodcuts for the watches.
What sort of works did you present to them?
I went to their SoHo store and presented them with additional woodcuts that I made. When I went there I saw that they had a gallery to feature works by artists. There was a Stash show at the time and I saw an opportunity to one day do a show there. The next project, I pitched a video to G-SHOCK showing my woodcutting process. Afterward, I go back to the store and showed the manager James both of the projects. I was like, "Dude, I did these two projects for you guys, is there any way I can do a show here?" Then, he was like "Sure, if you want to." They approved it and I created over 160 pieces of art for that show. I only had a month to do it. It was my first solo show as an artist and I wanted to show people what I'm all about. 300 people showed up and it was the biggest event at G-Shock SoHo's history.
1 of 5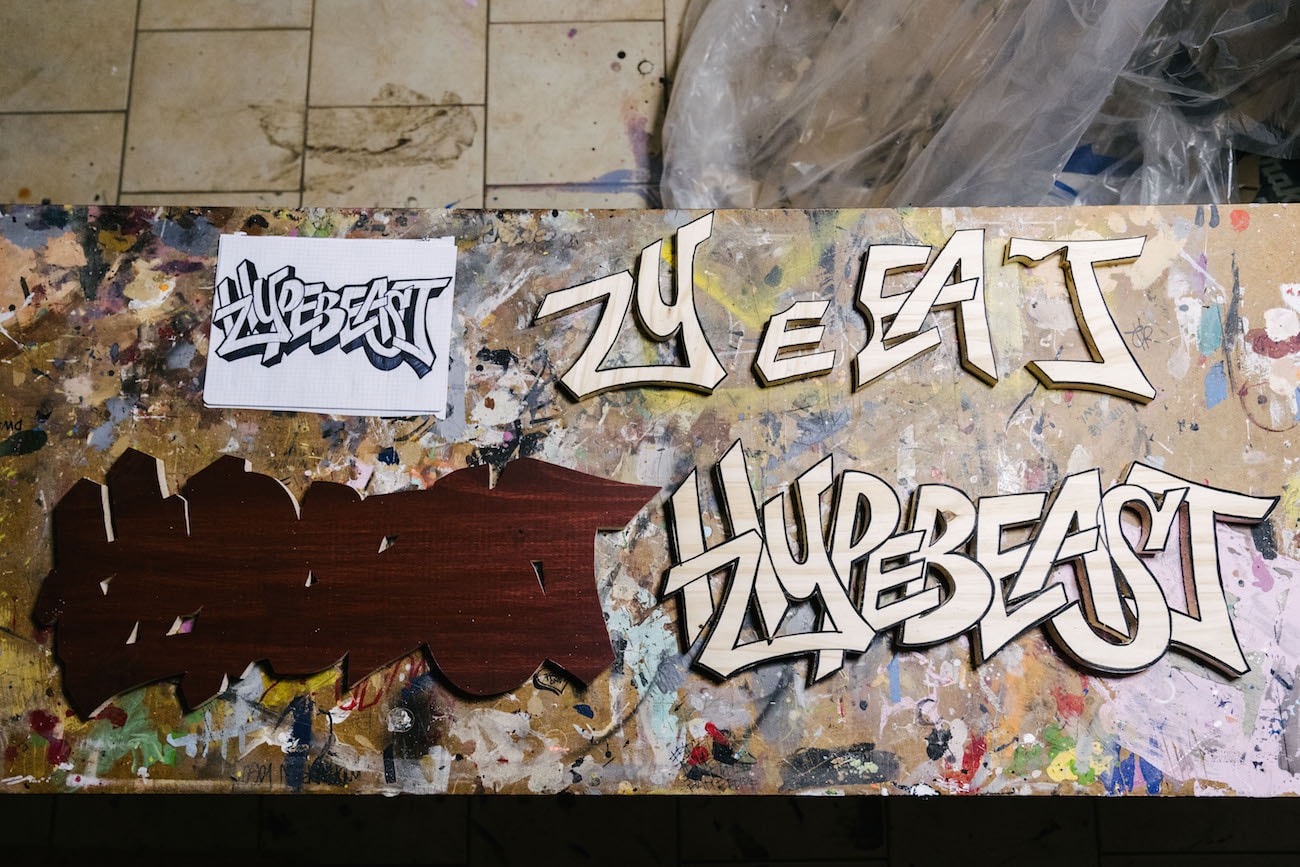 2 of 5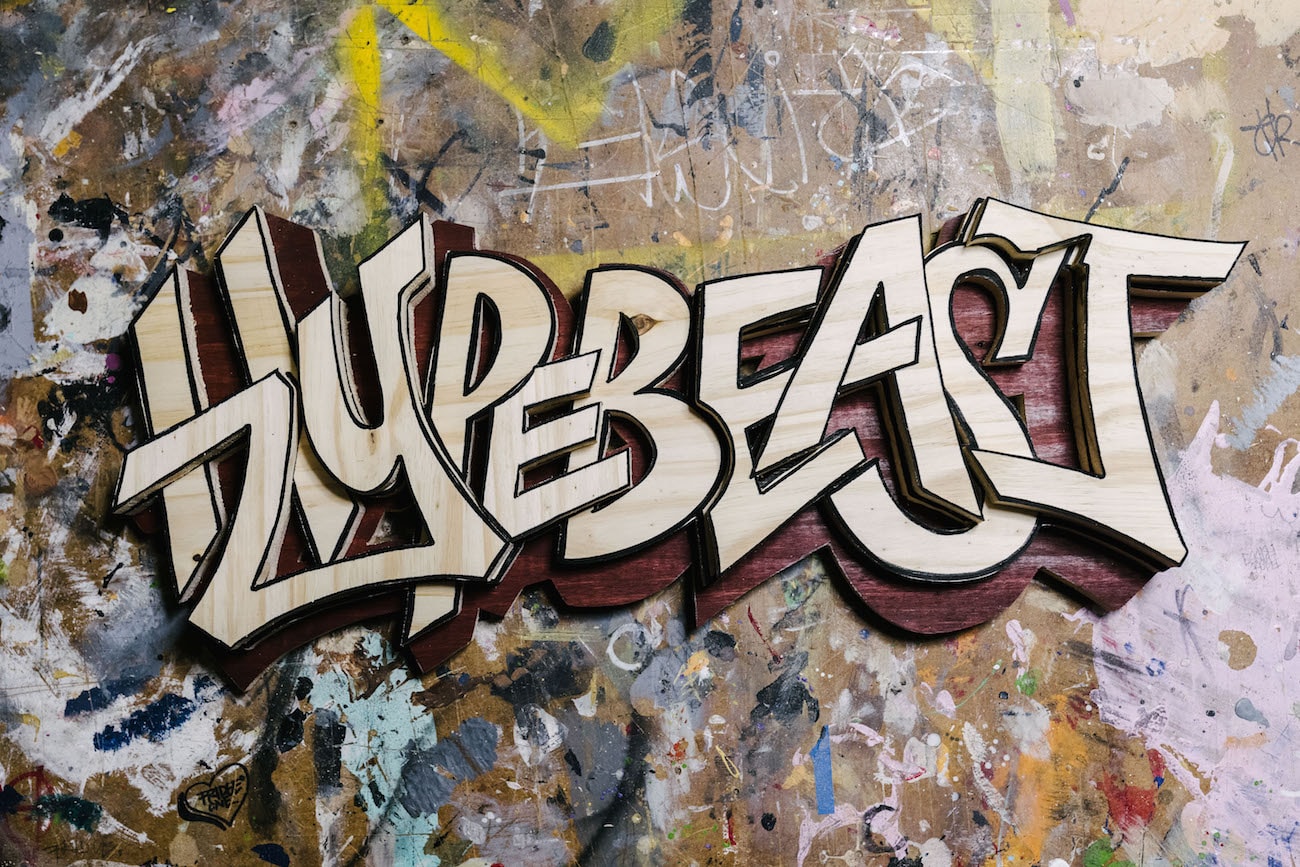 3 of 5
4 of 5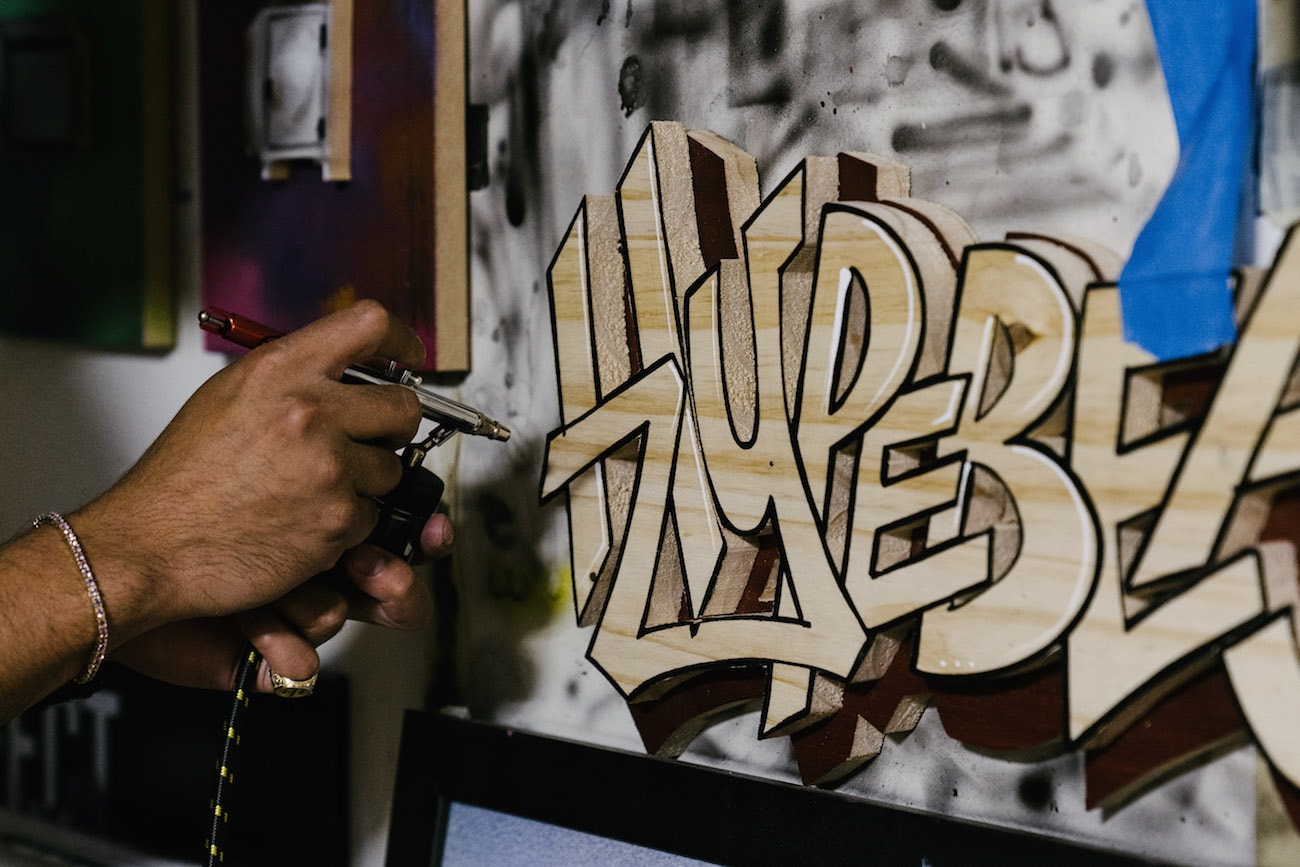 5 of 5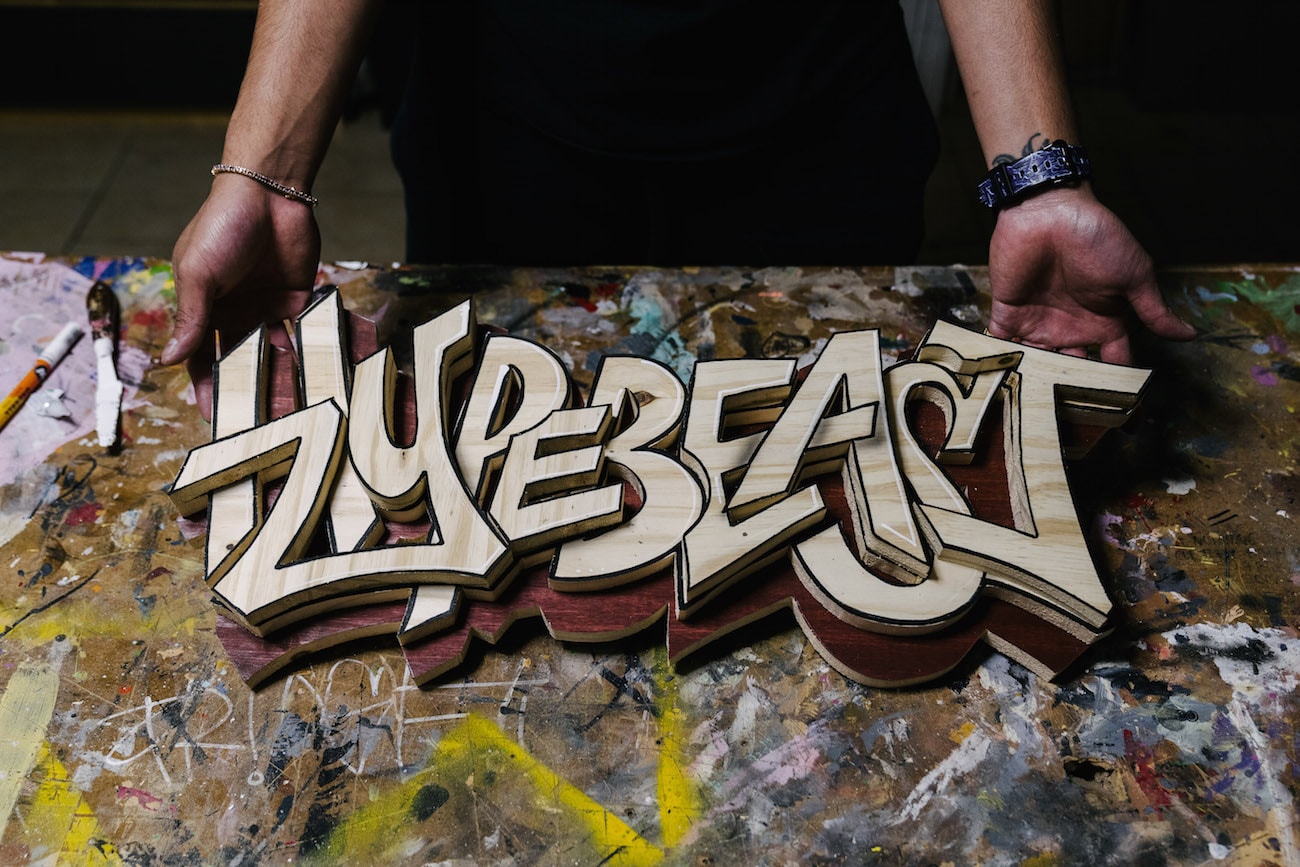 "I did a lot of homework and I've been to a lot of art shows before I did my exhibition."How did you decide on your price points for your first solo show?
I did a lot of homework and I've been to a lot of art shows before I did my exhibition. I didn't want to price it really high like $100,000 USD because people would think I'm an idiot. I did four categories: the larger pieces sold for $10,000 USD, the woodcuts sold for $5,000 USD, the smaller paintings were between $100 USD and $500 USD each, and the toys were $50 USD each.
Right now you have a pop-up installation at Champion's SoHo space. Tell us about that.
Well, it was supposed to end on July 15, but the installation is still there and I'm not going to reach out to them about it yet. Champion's space used to be an old bank and they have this vault area with the architectural space preserved. For the installation, I used the location's old interiors to develop the concept of my installation [called "Keeping it Hunnid"]. The artworks displayed inside the space were mainly in homage to Champion's sportswear legacy since this year marked its 100th anniversary. I also did an apparel collab where I made designs for all five boroughs.
What are you working on right now?
This guy from Toronto recently hit me up to paint his Audi A4 Wagon. The car is pretty crazy it has an RS4 engine and there's like 30 speakers inside of it. It's an audio car. I met up with him last weekend and he showed me how loud his car was. We were in this hotel basement, and when he turned the audio on in his car, pieces of the ceiling were falling off. So, I'm going to paint that car and we're thinking about doing this art show out there too.