First 'TIME 100 Next' List Honors Kerby Jean-Raymond, Lil Nas X, Zion Williamson & More
Focusing on rising stars across all industries.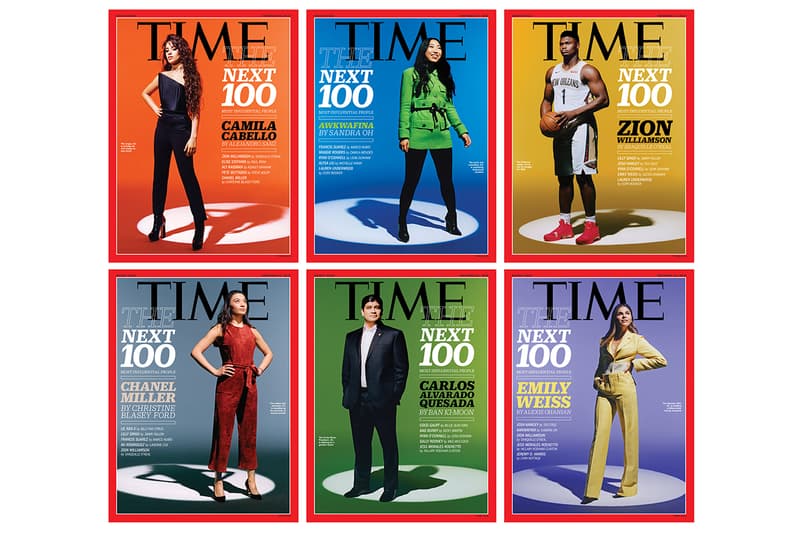 TIME Magazine just launched the first edition of its TIME 100 Next list, which expands upon the iconic TIME 100 list to honor rising stars who are shaping the future of various industries, including entertainment, sports and health. Honorees on the list include Pyer Moss founder Kerby Jean-Raymond, late-night-television stars Desus and Mero, "Old Town Road" musician Lil Nas X, NBA player Zion Williamson, rising tennis star and recent HYPEBEAST digital cover star Coco Gauff, singer Bad Bunny and more.
"When we first published our TIME 100 list of the world's most influential people 15 years ago, it was dominated by individuals who rose through traditional power structures," says TIME Editor-in-Chief Edward Felsenthal. "What has been striking about more recent editions is the growing number of individuals who did not need an establishment to command international attention. TIME has always been a barometer of influence — and the nature of influence is changing."
For each member of the list, TIME selected a guest contributor to write about their accomplishments. Some of the pairings are to be expected, like women's tennis icon Billie Jean King writing about Coco Gauff, while others draw even more attention as to why the honoree was selected. Case in point, when Billy Ray Cyrus was asked to write about collaborator Lil Nas X, he highlighted the duo's pairing and how it crossed genre boundaries. "I told Nas he was going to be a light in this world and he would shine brighter than anyone else. And he has," Cyrus wrote. "He's brought everyone together, from all musical genres and generations."
Other notable pairings include Shaquille O'Neal on Zion Williamson and Ricky Martin on Bad Bunny. "What means the most to him is playing hard for his teammates and coaches, setting a good example through his actions and making his family proud," says O'Neal. "No matter what happens when he joins his teammates on the court, I know these guiding principles will serve him well down the line." Martin praised Bad Bunny for his captivating stage presence and dedication to Puerto Rico. "[Bad Bunny] is a true musician who speaks the language of the youth, and fans pay attention," he wrote. "I truly admire his commitment to help bring awareness to topics affecting not only our island, but the world."
View the full TIME 100 NEXT roster over on the issue's landing page. Then, read why former HBO CEO Richard Plepler could be joining Apple.