Burton Snowboard Founder Jake Burton Has Passed Away
The snowboarding pioneer was 65.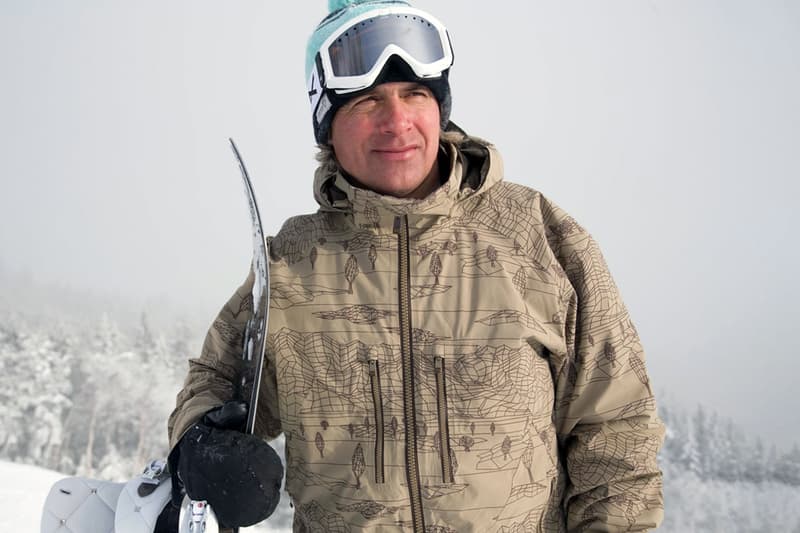 As revealed in an Instagram post, Burton founder Jake Burton Carpenter has passed away from testicular cancer at the age of 65 on November 20. The snowboarding pioneer is widely regarded as the creator of the modern day snowboard, and his company's open-mindedness has boosted the careers of various creatives, from former Nike VP David Schriber to ACRONYM's Errolson Hugh to visvim's Hiroki Nakamura.
After graduating from New York University with an economics degree in 1977, Carpenter moved to Vermont and began developing the "Snurfer," a toy snowboard that refined elements of the original snowboard (which was essentially a pair of skis connected with a rope). Then 23 years-old, Carpenter's designs and business savvy planted the seeds of his company, Burton, which spearheaded a growing movement of enthusiasts that evolved into the billion dollar snowboarding industry. As a private company, Burton — where Carpenter's wife Donna remains as one of two CEOs — doesn't disclose its finances, but an interview with Donna Carpenter from 2018 hints at revenues over $300 million USD.
In 2011, Carpenter suffered a series of medical hardships; the Burton founder was initially diagnosed with, and subsequently overcame, testicular cancer before developing Miller Fisher Syndrome, a rare autoimmune disease, which left Carpenter fully paralyzed for a short time. After a stint in rehab, Carpenter returned to the slopes, even making time to watch former Burton endorser and friend Shaun White win his third Olympic gold medal in 2018. Carpenter also recently oversaw the development of the youthful Mine77 line, its name a nod to the year he left college. Sadly, his cancer returned in late 2019, though Carpenter remained optimistic when revealing the diagnosis in a staff email.
In a subsequent email sent to staff on November 20, Burton's second CEO, John Lacy, described Carpenter as "our founder, the soul of snowboarding, the one who gave us the sport we love so much." At the end of the dispatch, Lacy instructed employees "to do what Jake would be doing tomorrow, and that's riding. It's opening day at Stowe, so consider taking some turns together, in celebration of Jake."