D'Angelo Russell Signs With Li-Ning and Way of Wade
Announced by Dwyane Wade himself.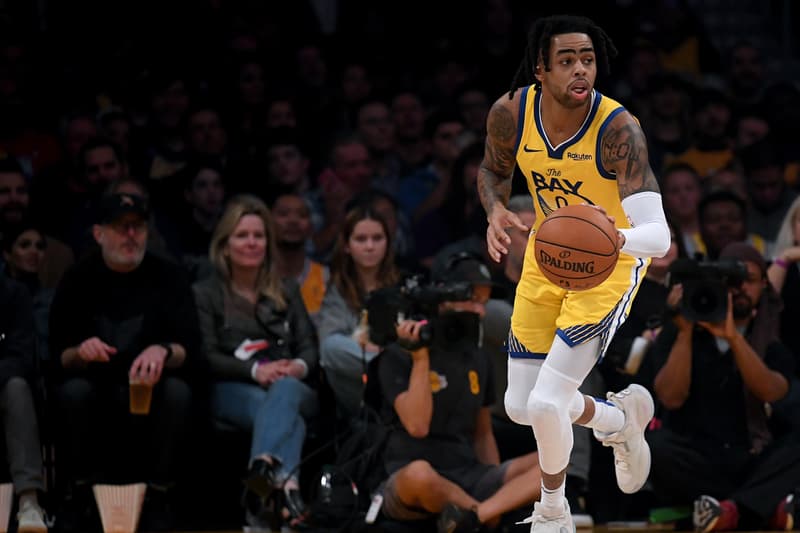 Golden State Warriors guard D'Angelo Russell has officially signed with Li-Ning and Way of Wade. After Russell's contract with Nike expired last season, he sported footwear from both PUMA and adidas on the court. However, the 2019 NBA All-Star has worn various Li-Ning silhouettes since the preseason, making his inking of a deal seem somewhat inevitable.
Long-time Li-Ning endorser Dwyane Wade broke the news of the partnership on his Instagram account with a photo that was also quickly shared by Russell. The former #2 overall pick was effusive in his praise for Wade, stating that he grew up admiring the former Miami Heat guard's game. Russell will join CJ McCollum of the Portland Trail Blazers as the Chinese sportswear brand's foremost NBA endorser, and will mainly wear the Way of Wade 7. As Russell is one of the NBA's most popular young players, it's not unrealistic to assume that he'll receive a signature silhouette in the near future as well.
Since Wade retired at the conclusion of the 2018-19 NBA season, he's been taking a more hands-on role in the cultivation of his WoW line. In October, Wade brought fellow Miami-based heavy-hitter Rick Ross into the fold with a two-shoe collection, marking Li-Ning's first artist partnership. Russell's addition is another milestone, as he's the first player that Wade has handpicked to represent Li-Ning.
See Wade and Russell's respective Instagram posts below, and for more from Li-Ning, check out the brand's second footwear drop of FW19.