Pokémon 'Sword' & 'Shield' Had Best-Selling Launch of the Series
Despite all the controversy pre-launch.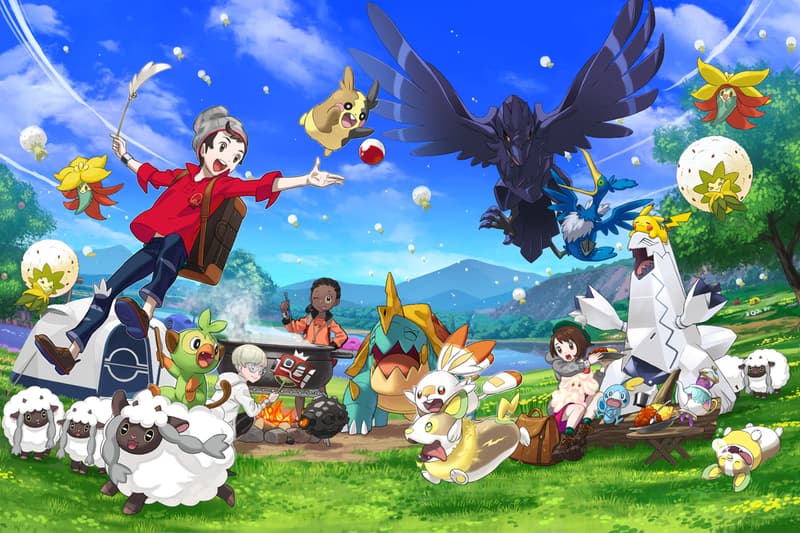 Nintendo's latest pair of Pokémon games, Sword & Shield, has become the best-selling launch titles in the entire franchise following its weekend debut. The company announced today that it has sold over six million units between the two versions worldwide with 2 million copies being purchased in the U.S. during its first two days.
Although many fans online have been critical of the titles previous to its release for not including every Pokémon ever created, this is a monumental win for developer Gamefreak, who previously had to cancel its Tokyo launch event, which many speculate is due to the controversy. Pokémon Sword & Shield marks the franchise's first entry on a flagship Nintendo console, as every mainline entry into the franchise has been delegated to the company's portable systems. Nintendo previously broke title records with Mario Kart 8 and Super Smash Bros. Ultimate becoming the greatest-selling fighting game of all time.
In other gaming news, take a first look at Nintendo's official store in Japan.
Serebii Update: Pokémon Sword & Shield have sold over 6 million units worldwide in first week of release. Fastest selling Nintendo Switch software in history https://t.co/gDbXkHSvkT pic.twitter.com/S79rO3fUy7

— Serebii.net (@SerebiiNet) November 21, 2019
Serebii Note: We now have confirmation that the 6 million unit figure is dealing with Friday November 15th through Sunday November 17th only and is units sold through to consumers.

— Serebii.net (@SerebiiNet) November 21, 2019