adidas and Foot Locker Drop SPEEDFACTORY AM4 ULTRABOOST CP LONDON
Designed by local artist Jasmin Sehra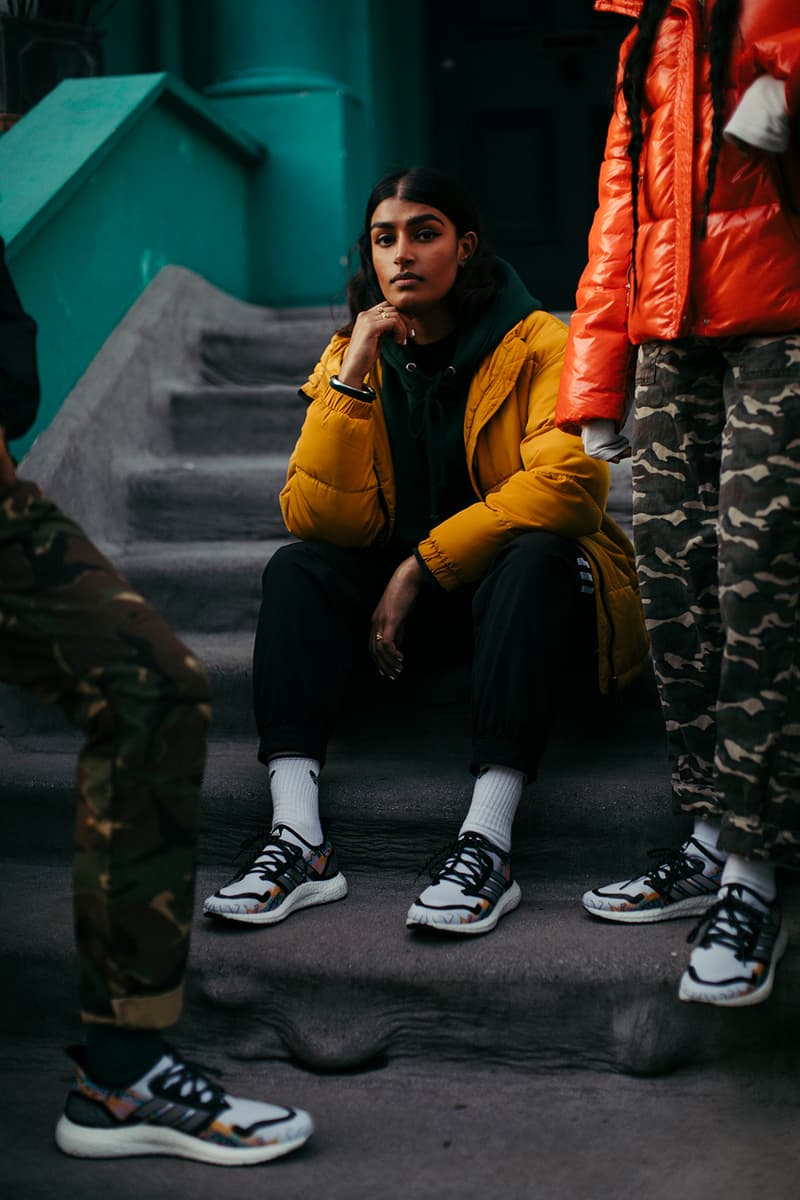 1 of 9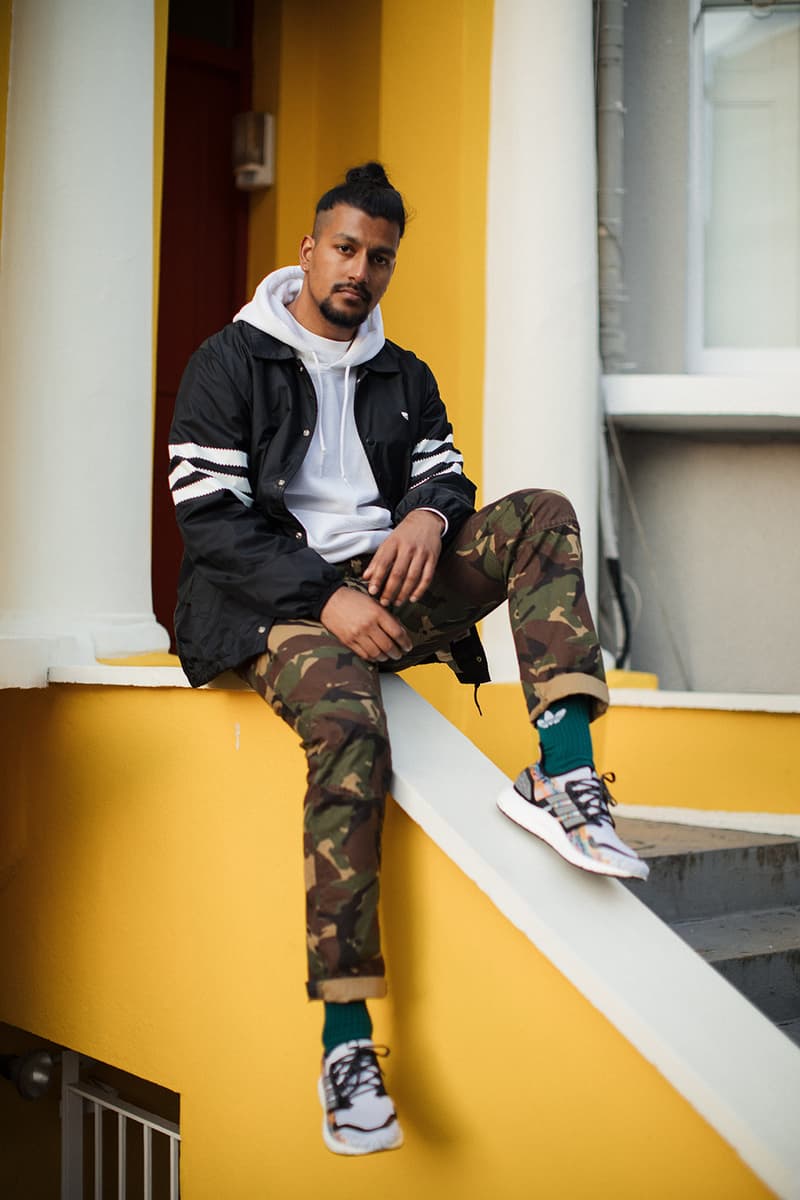 2 of 9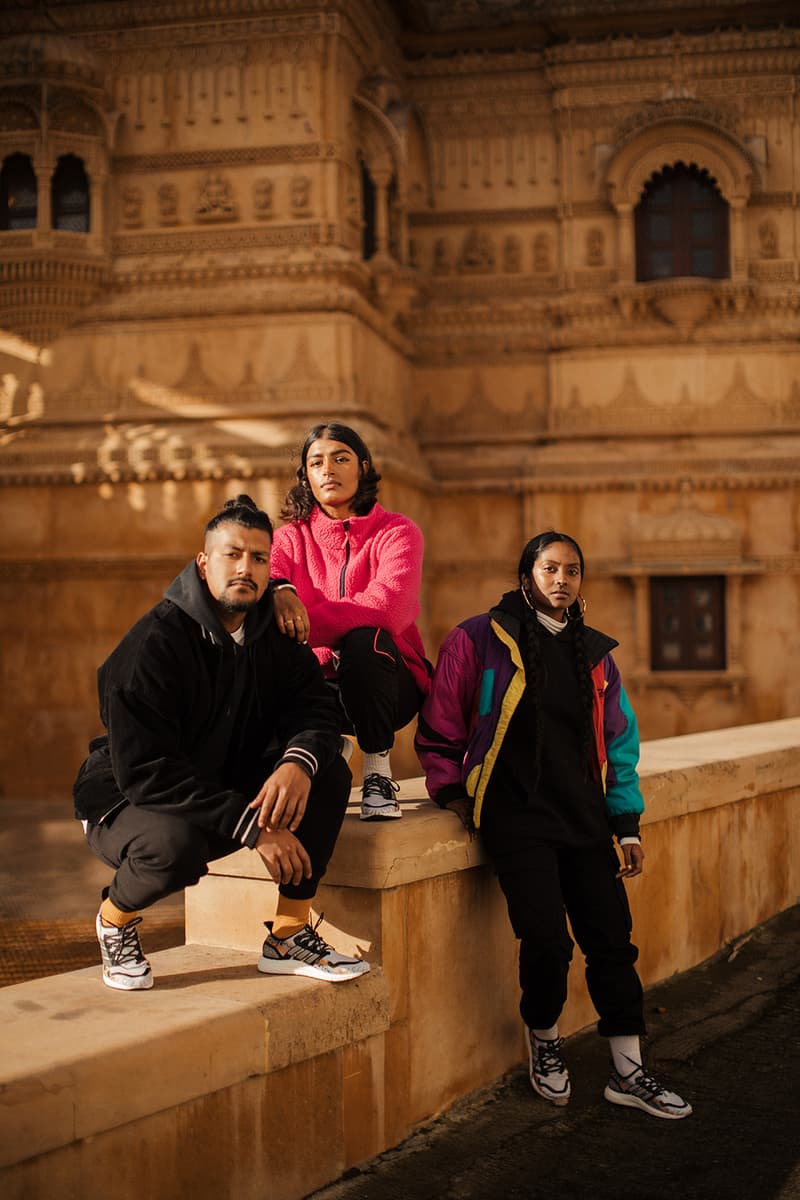 3 of 9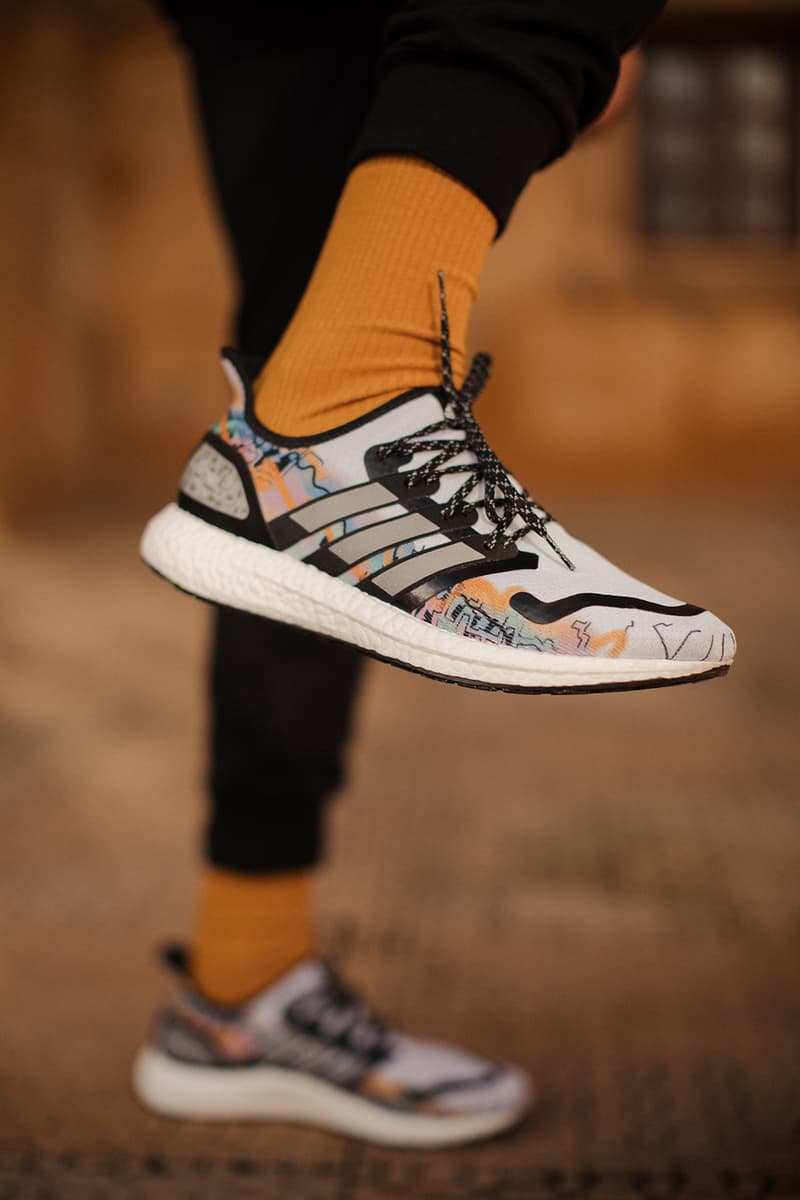 4 of 9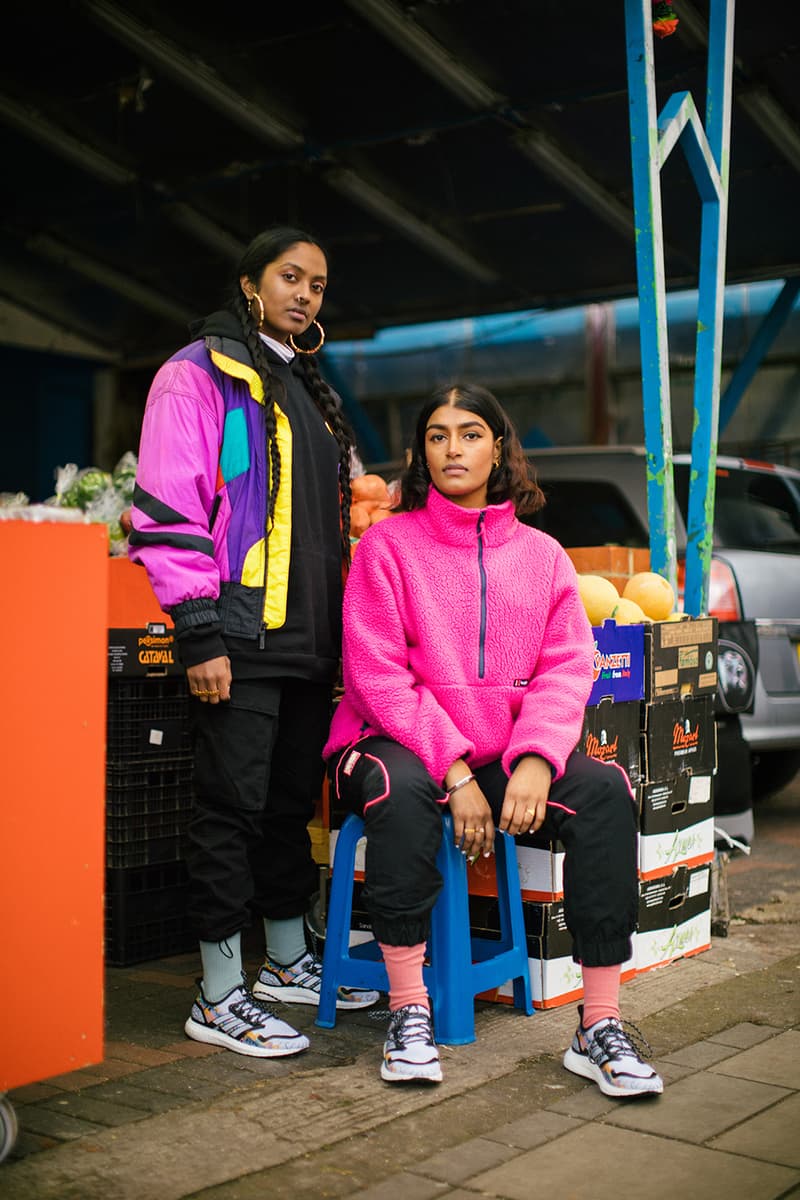 5 of 9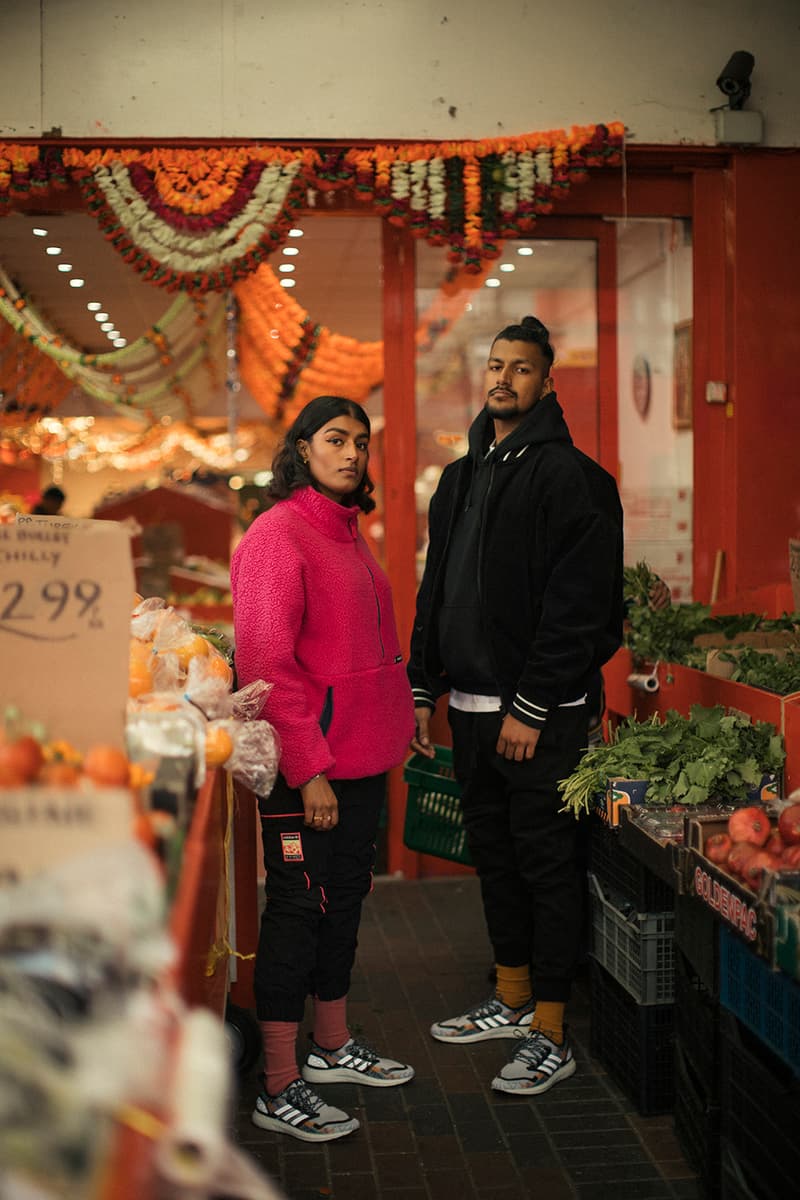 6 of 9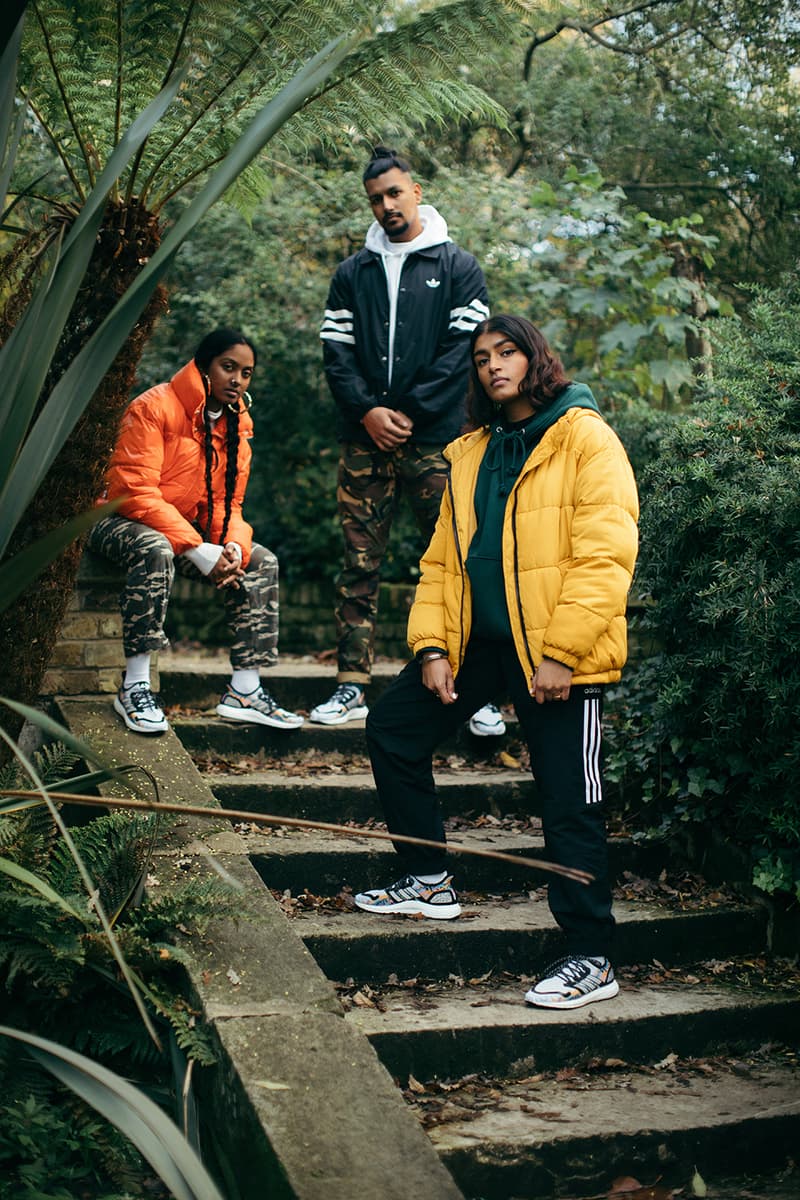 7 of 9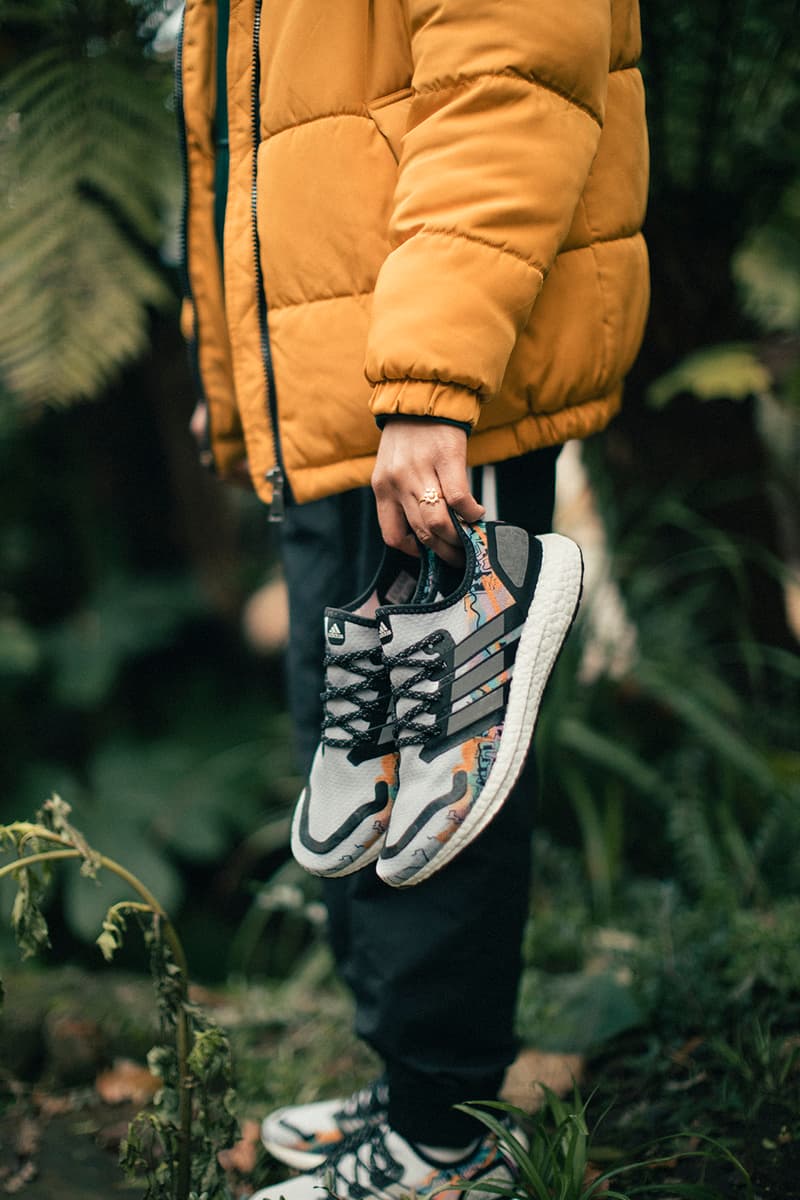 8 of 9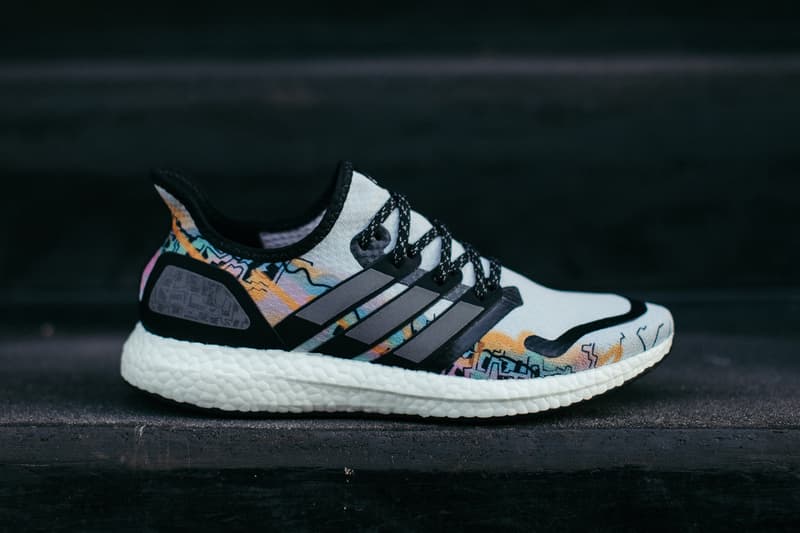 9 of 9
Foot Locker and adidas unveil the latest versions of the adidas AM4 silhouette, as part of the fourth edition of the innovative project that introduces a rapid sneaker production process to key cities across Europe. Bringing the future of collaborative co-creation to Berlin, Milan, Paris and now London, the project taps local talent to create distinctive, exclusive colorways that are inspired by the character of its origin city.
Illustrator and designer Jasmin Sehra steps up to bat for London and draws inspiration from the abundance of "people, cultures and vibes" within the city and the 32 boroughs of London. "I wanted to reflect that mix of influences through my pattern and colour," she says "I created an abstract version of the London map, which formed the base of my camouflage design. I overlapped this with a graffiti-like colour pattern with the silhouette of the River Thames, running through the whole design as a symbol of unity through the city."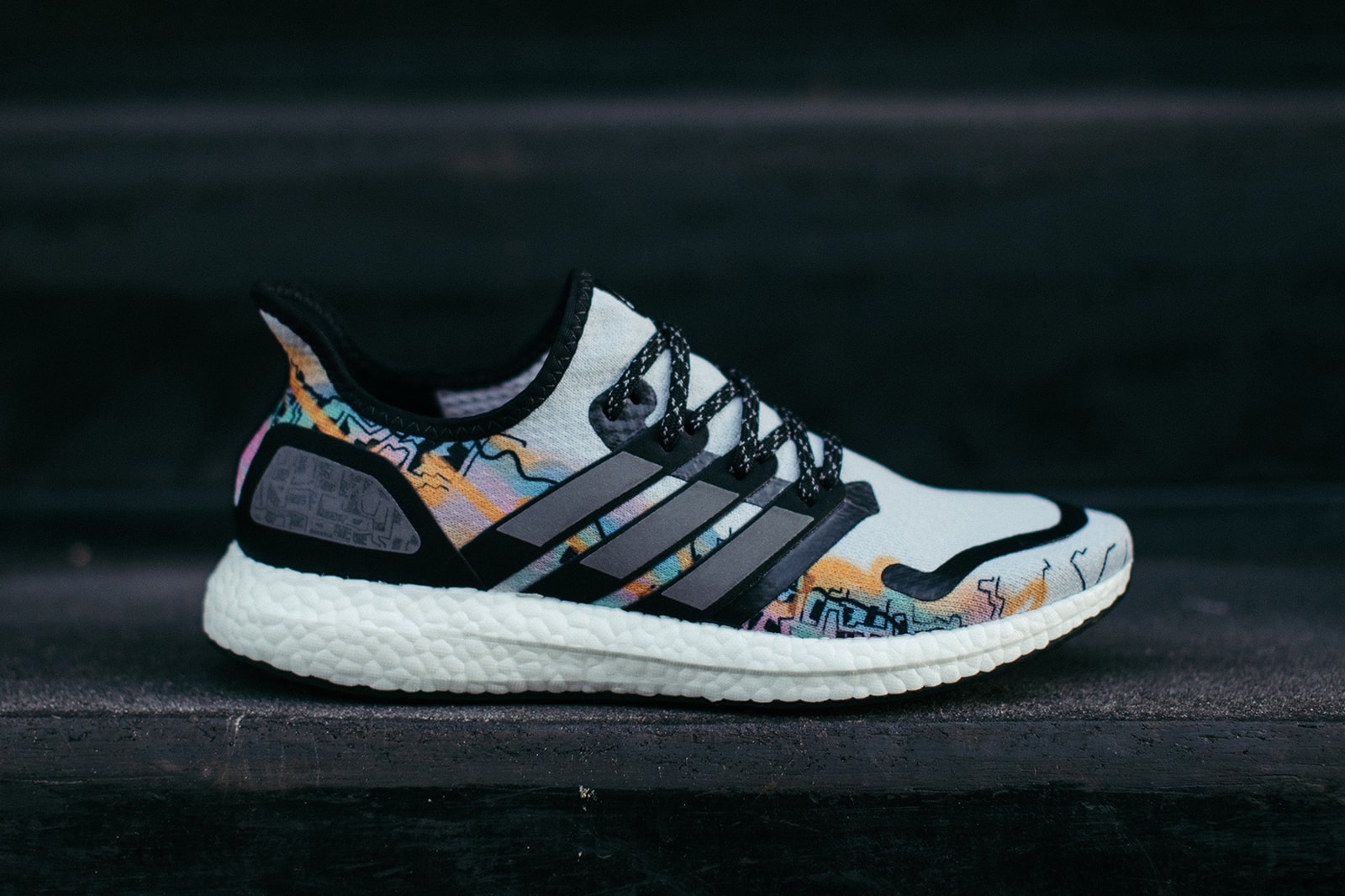 Releasing on November 27 and limited to only 600 pairs worldwide, the sneaker will be available exclusively at Foot Locker stores and the Foot Locker web store, while a limited pre-release of 30 pairs will hit the Brixton Foot Locker store on November 26, available between 4pm-6pm. Londoners that visit will have the opportunity to get their hands on the product early, meet Jasmin Sehra herself and receive a limited edition framed art print inspired by the pattern of the sneaker.