Audi's 592 BHP V8 Twin-Turbo RSQ8 SUV Is Here & It's Coming to America
The first RS-SUV to land stateside.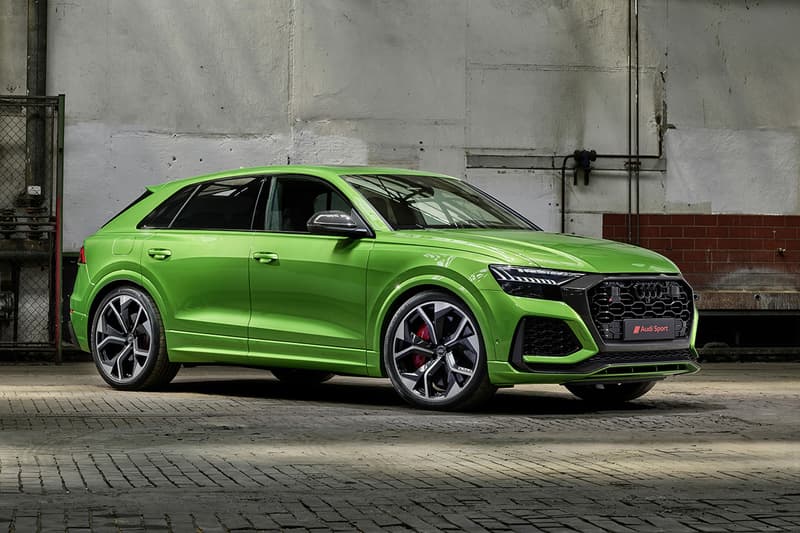 1 of 14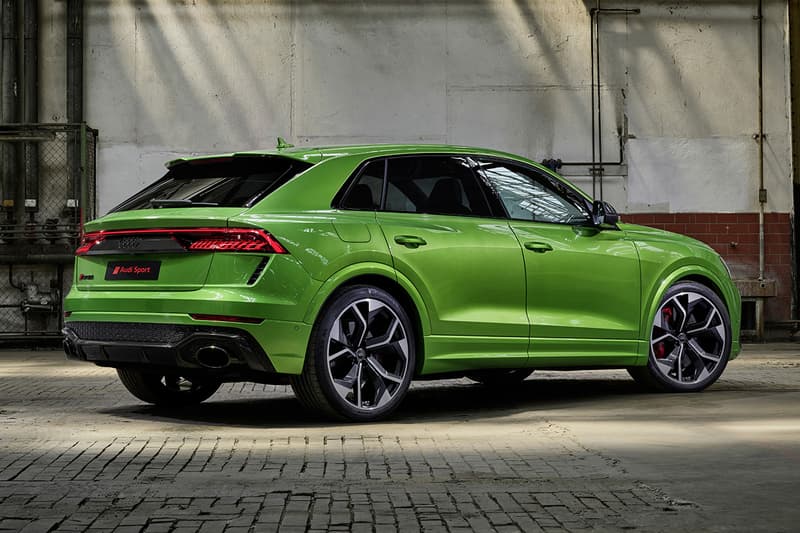 2 of 14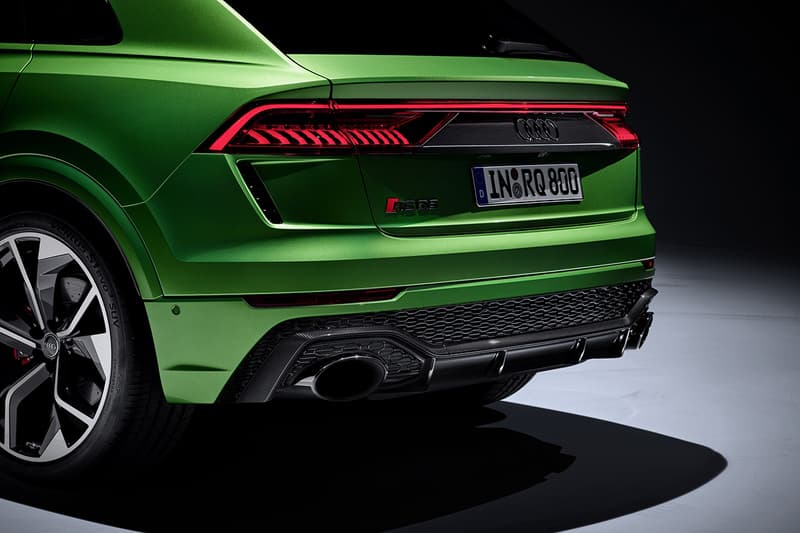 3 of 14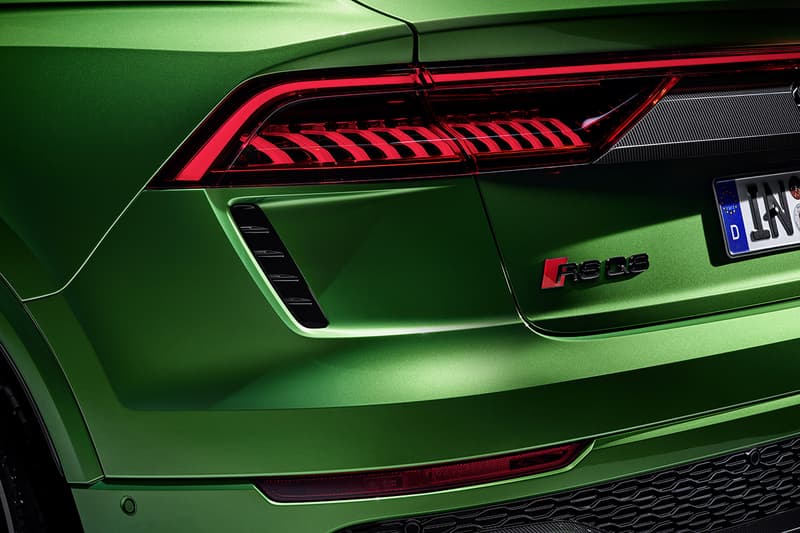 4 of 14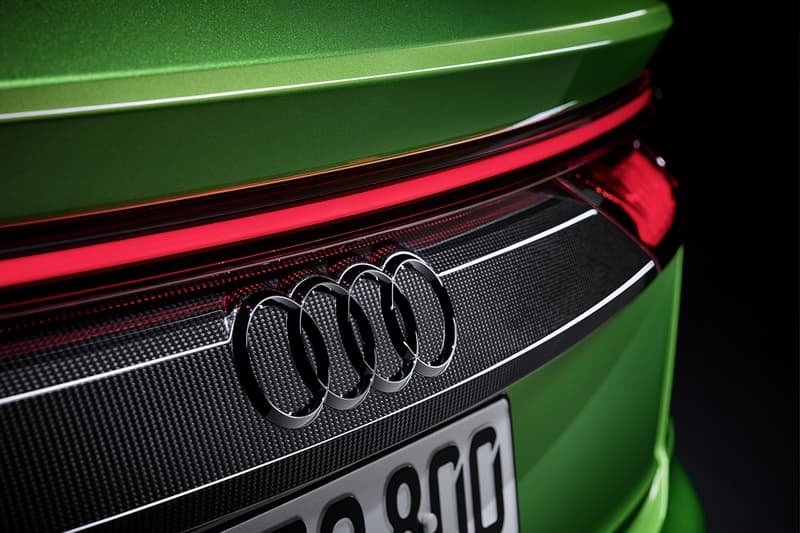 5 of 14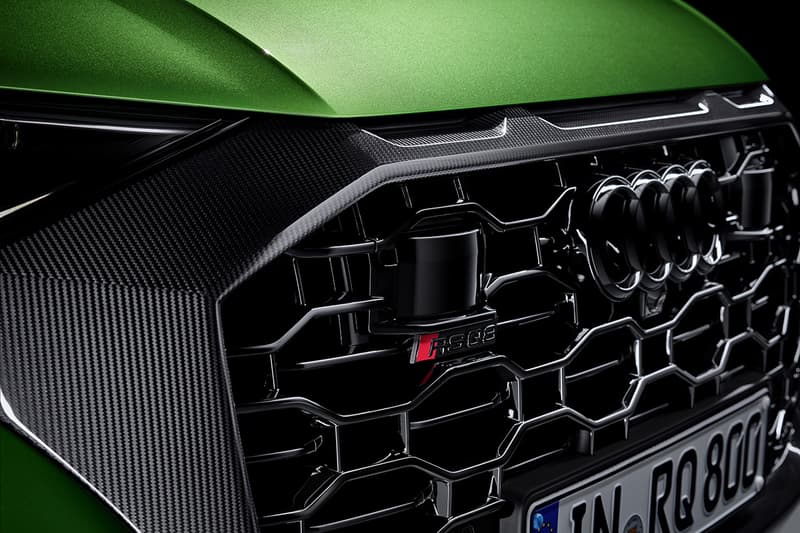 6 of 14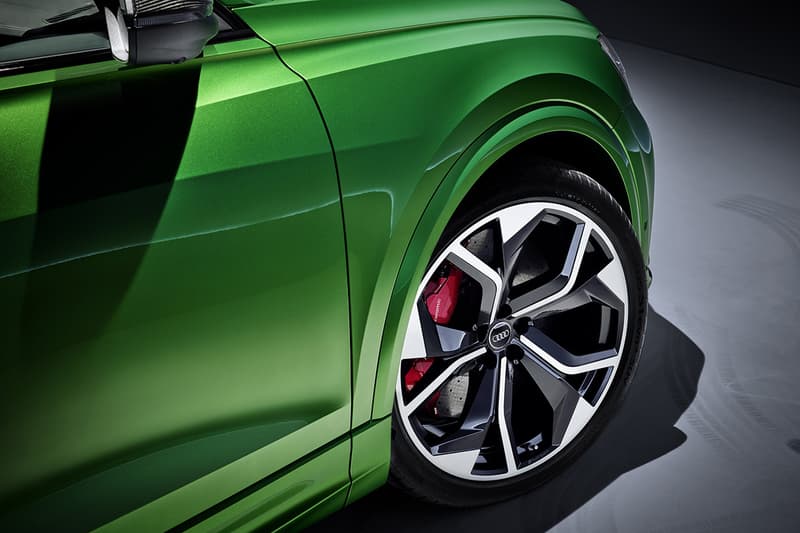 7 of 14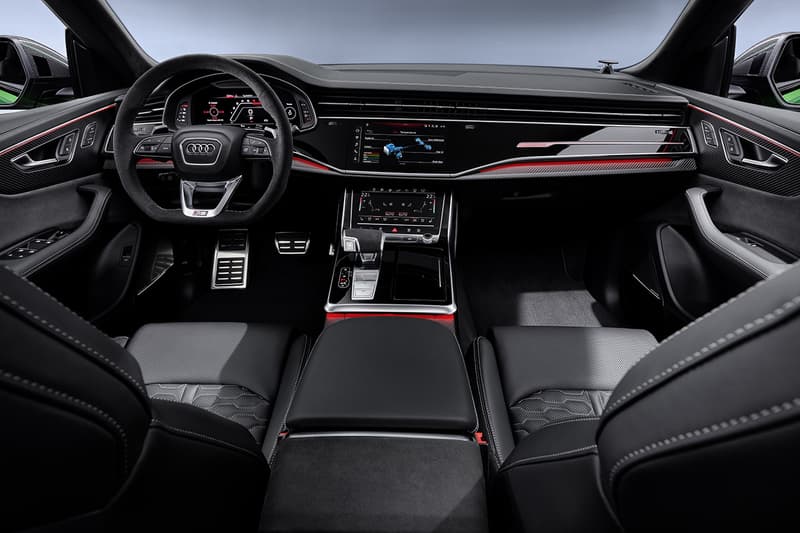 8 of 14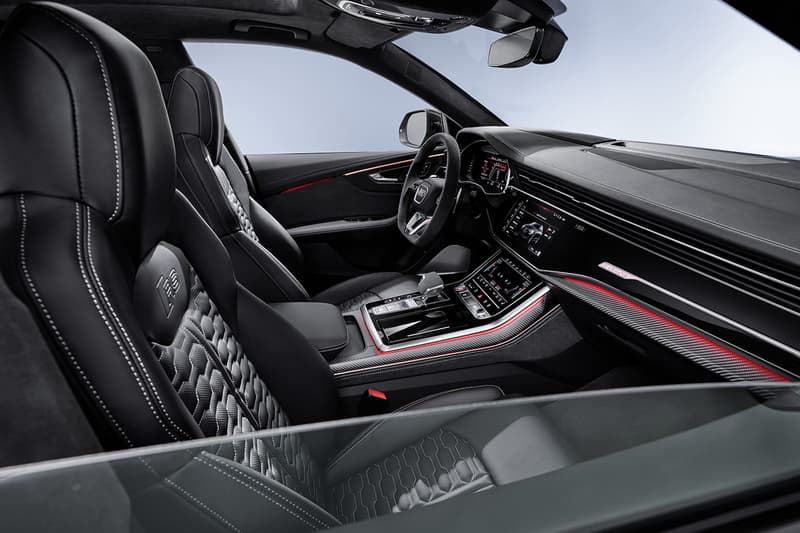 9 of 14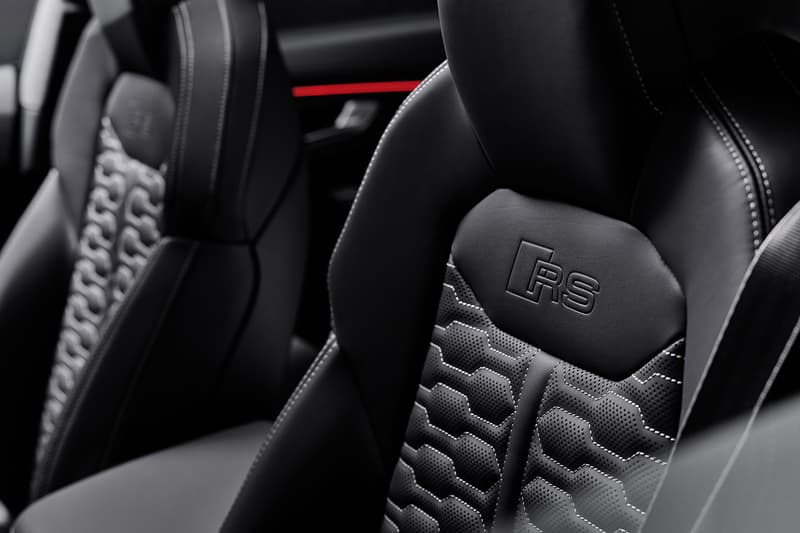 10 of 14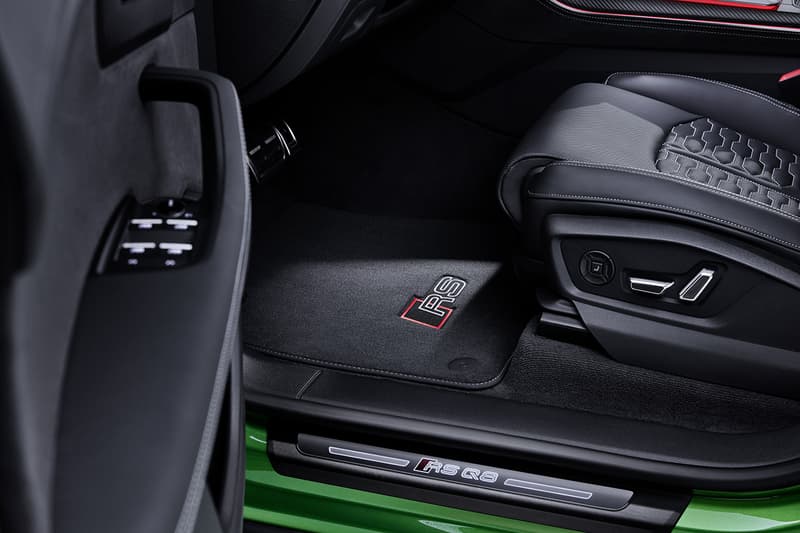 11 of 14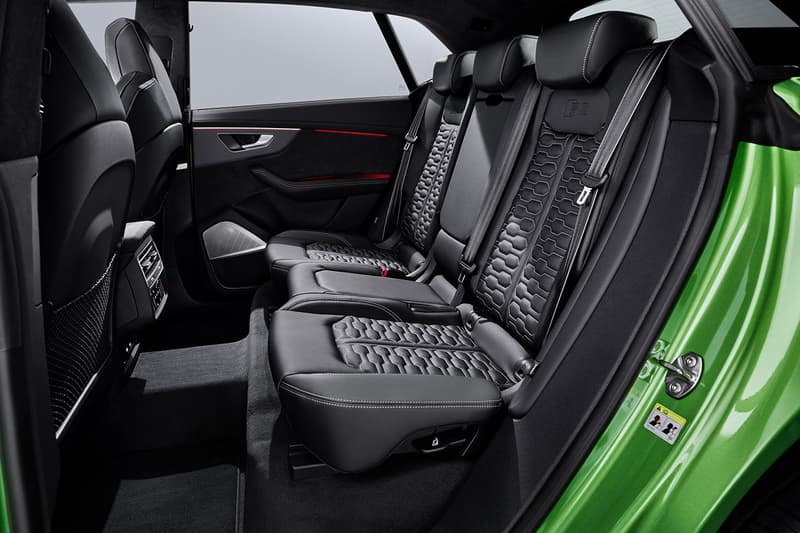 12 of 14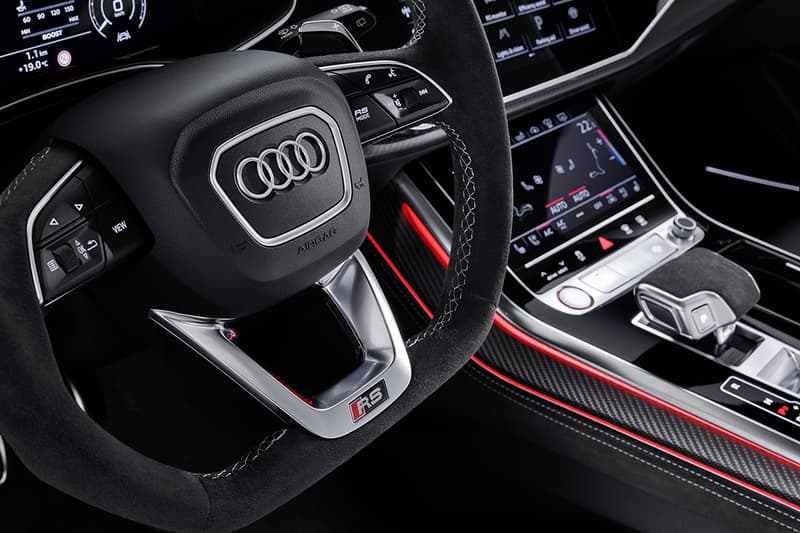 13 of 14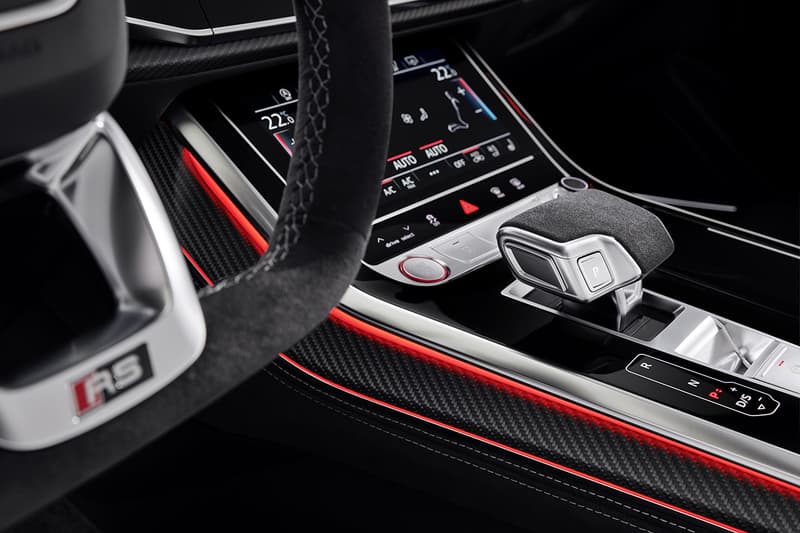 14 of 14
Audi has unveiled the range-topping RSQ8 at the 2019 LA Auto Show, showcasing its ultra-luxe SUV that packs a V8 twin-turbo engine that produces 592 BHP.
The launch of the RSQ8 means it will be Audi's first-ever RS-SUV in America, one which became the fastest SUV to lap the renowned Nürburgring racetrack in just 7:42:2 minutes. It achieved this feat with its Lamborghini-related engine that delivers 590 lb-ft of torque, pushing the RSQ8 from 0-62 MPH in just 3.8 seconds.
Audi's new flagship SUV will go on to a top speed of 189.5 MPH when equipped with the RS ceramic brakes. Furthermore, Audi has looked to the future of the combustion engine by implementing technology that allows the car to shut down half of its eight cylinders when it's cruising, upping fuel economy and lowering its environmental impact.
Other environmentally-friendly features include its anti-roll suspension, that when traveling at motorway speeds and higher will hunker down by 40mm to reduce drag. The same suspension tech raises the car by 50mm when off-roading, and works with the steering system depending on the driving conditions for a softened ride.
Take a look at the all-new Audi RSQ8 in all is gargantuan glory in the gallery above. For those in the market for one, Audi is expected to launch the RSQ8 in the U.S. in 2020, with no word on pricing as of yet.
In other automotive news, Aston Martin has unveiled its first-ever SUV, the DBX.