LVMH's Bernard Arnault Pours over $1 Billion USD into La Samaritaine Renovation
The transformed department store aims to reopen in 2020.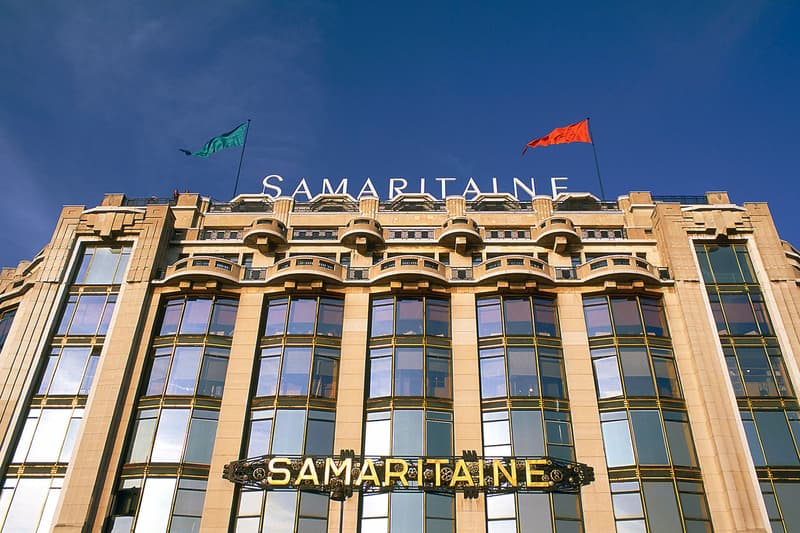 LVMH's Bernard Arnault is spending over $1 billion USD on the renovation of French department store La Samaritaine, as Bloomberg reports. The LVMH-owned, Hong Kong-based DFS Group has been tapped to fill retail space in a bid to win over the coveted market of Chinese luxury shoppers.
After acquiring La Samaritaine in 2001 for a reported sum of €225 million EUR (approximately $249 million USD), LVMH made plans to renovate the historic store, which was originally constructed by Frantz Jourdain in 1910. Viewed as an iconic example of Art Nouveau design, the completed structure foretold the modernist architecture movement that blossomed in the 1920s. However, safety risks led LVMH to close La Samaritaine to the public in 2005, citing flaws like its delicate glass flooring.
Japanese architecture firm SANAA has since been brought in to revamp the facade, executing a flowing wave of glass on top of the concrete that partially surrounds the storefront. Furthermore, various structures ranging in age from the 1600s to the 1930s were merged to create the new La Samaritaine, occasionally to the complaints of neighbors.
Once it reopens, the new department store will shuttle in travelers by way of tour buses that can park in the nearby Louvre museum parking lot. There's also a commuter train station nearby that was updated by the government of Paris as part of a nearly €1 billion EUR (approximately $1.1 billion USD) city renovation package. Duty-free checkout at each register further sweetens the deal, with shoppers granted access to attractions like a five-star Cheval Blanc hotel, Dior-branded spa and various on-brand storefronts.
Visit La Samaritaine's website to keep up with the renovations and expect the revamped department store to open its doors in April 2020.
Meanwhile, Shibuya's PARCO mall is reopening with a host of new outposts, including Dior, AMBUSH, visvim, Yoshida PORTER and more.