Tyler, The Creator Explains How He's "Back in the UK" in New Interview
Following his ban in 2015.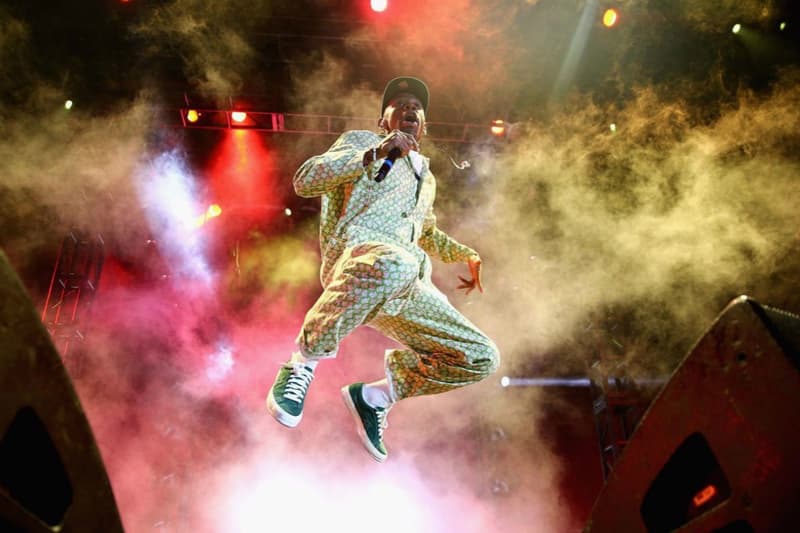 Tyler, The Creator returns to his fans in the UK this year, following a ban that was administered onto him back in 2015 which stated the rapper "encourages violence and intolerance of homosexuality," according to an official statement. Most recently, The Guardian conducted an interview with Tyler to delve deeper into the ban, his thoughts on the UK, and now that home secretary Theresa May "is gone, so I'm back."
Since 2015, the public has acknowledged that Tyler has since changed his views of things, such as homosexuality. The article explains that the artist's previous albums were riddled with terminology like "f*ggot" and "b*tch," yet comparatively Eminem has used similar words yet never saw such a ban for his touring throughout the UK.
The Guardian asked Tyler how he felt about the ban and its element of surprise to him as a person of color:
"Yeah, it surprised me. But then I remembered – I'm dark-skinned, so, ahh, all right, I get it. I mean, I don't point my finger at that at first, but I looked at every outcome and I looked at every option." He makes a circle with his hands. "And after doing that six times, then you say, OK, what's the difference between everyone else and me? And then you land on that."
Tyler continues the interview with remarks and comments on UK parks, and how he and his friends enjoyed riding their bikes through a specific one of which he can't remember the name. "It was the most romantic scene I think I've seen in my life. People were just playing cards and hanging out. I find little cheesy shit like that really cool." However, Tyler also balances the interview with "your food still sucks."
Read the entire interview over at The Guardian, and for more on the rapper, read how Tyler, The Creator addressed being on American Airlines' no fly terrorist list.