American Airlines Responds to Tyler, The Creator's Claim of Being on a Terrorist Watch List
The rapper is currently on his IGOR tour.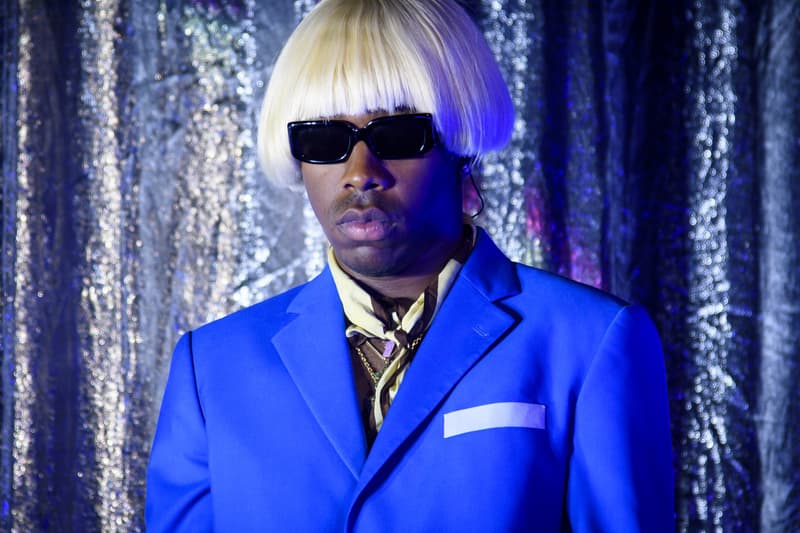 Currently in the midst of his IGOR tour, rapper Tyler, The Creator took to Twitter claiming that he has been put on a "no fly terrorist list" by American Airlines, asking "What the hell did I do." The musician hasn't shared much information on the situation other than that, but within hours, American Airlines responded on the social media platform asking the artist to direct message them so they can look into the issue.
Since then, American Airlines has officially released a statement to The Fader denying Tyler, The Creator's claim. "American does not have a terrorist watch list. That list is controlled by the FBI," said a spokesperson for AA. "But since Tyler, The Creator, is flying with us today and is currently on one of our flights, the tweet is not accurate."
It's not the first time the rapper has been banned. Back in 2014, Tyler, The Creator was banned from entering and performing in New Zealand because immigration deemed him "a potential threat to public order." In a similar manner, the UK had also banned the artist from entering the country back in 2015, stating that "you have brought yourself within the scope of the list of unacceptable behavior by making statements that may foster hatred, which might lead to intercommunity violence in the UK." Fortunately for the musician and his fans, both bans have recently been lifted.
Stay tuned for more details as the story develops.
For more music-related news, a third man has been arrested in relation to Mac Miller's death.
HA IM ON @AmericanAir NO FLY TERRORIST LIST ? WHAT THE HELL DID I DO

— Tyler, The Creator (@tylerthecreator) September 26, 2019
We'd like to look into this. Send us a quick DM with your record locator.

— American Airlines (@AmericanAir) September 26, 2019