Tech Industry Experts Weigh in on the Updated Samsung Galaxy Fold
Unpacking the smartphone's big picture benefit.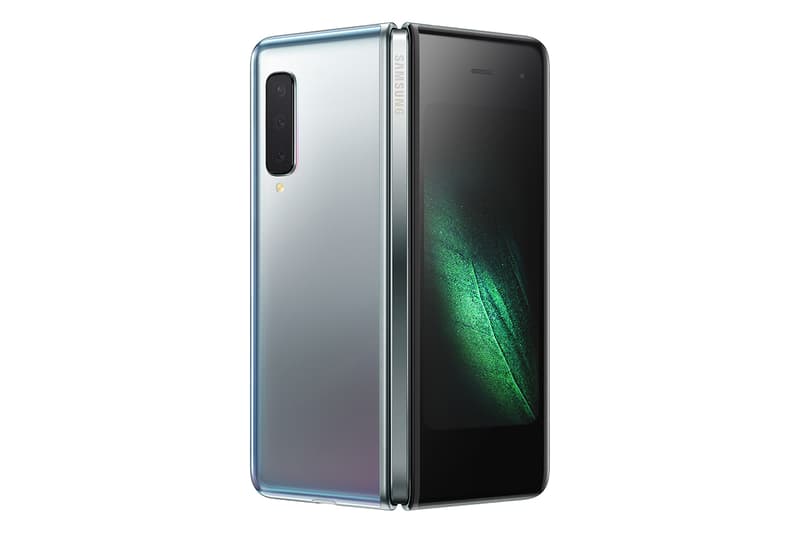 Earlier this year, Samsung debuted the world's first foldable smartphone, which featured a dual-axis hinge that allowed the phone's screen to literally fold in half during use. Dubbed the Galaxy Fold, the phone was seeded to a group of journalists to test before its official launch. Unfortunately, testing went awry as testers soon began experiencing technical difficulties with the phone's screen, resulting in a recall of the units in April along with a delayed launch date.
Last week, the Galaxy Fold finally saw its anticipated comeback in the US, seeded once again to journalists a few days prior to launch. Main updates to the device include an elongated front screen, an extended protective film that takes away temptations to peel it off, a tighter hinge to deter debris, and a sturdier screen. Favorite features from the original Fold were also carried over to the new version, including a setting that allows continuation of a video from the interior screen to the exterior screen once closed.
"The only way to sell a phone this costly is to turn it into an end-to-end luxury experience."
In addition to new hardware features, Samsung has decided to frame ownership of the improved Fold as a luxury, members-only experience. Those who wish to buy the $1980 USD phone are required to make an in-person appointment with Samsung where they are briefed on how to properly care for the phone. Fold owners are also offered continued in-person and video tech support via Samsung's Galaxy Fold Premier Service as needed. "The only way to sell a phone this costly is to turn it into an end-to-end luxury experience," says PCMag.com Lead Analyst Sascha Segan, who also stated in our initial report that the Fold is Samsung's effort to resurge excitement around smartphones. "They aren't making too many of these, so they'll probably succeed on the small scale they intend."
The new strategy could also be a safety precaution, as Samsung is well aware that the phone's fragile tech still has potential to break. In addition to providing a briefing for every Fold customer, Samsung has taken note of the phone's past failures by including a plethora of impossible-to-miss care and safety instruction sheets inside the phone's box, as well as digitally on the phone's screen prior to the set-up process. The care instructions ask users to avoid pressing on the phone's screen with hard surfaces like fingernails. Samsung is also offering those who purchase the Fold before the end of the year the opportunity to replace their phone's screen one time for $149 USD. It is unclear how expensive the change will be next year.
Even after the new design details and preemptive measures, a reviewer at TechCrunch has already reported that their test unit broke after one day of use. "Given that one reviewer has already busted his screen, it's pretty clear that the 'handle with care' warning should be taken seriously," notes Segan. "The repair experts at iFixit told me that foldable display technology, in its current state, is extremely fragile," explains Brian Chen, Lead Consumer Technology Writer at The New York Times, who also mentioned in our earlier report that flexible display technology is the next trend of the decade. iFixit also forewarned Chen to "expect the failure rates to be high."
"Strengthening the design and releasing it late gives Samsung the opportunity to be first to market with a foldable phone."
Based on the Fold's high price point and fragile technology, Segan and Chen believe the phone is designed for early adopters looking to get their hands on the latest tech, with Segan noting that Samsung's target audience likely being "wealthy show-offs who like having unique, futuristic technology." Whether this target market is accurate or not, Chen reminds us that early adopters have been paying attention the Fold's rocky past, which could deter them from making the purchase now. "The Fold's reputation was already tarnished when test units immediately broke in several reviewers' hands earlier this year. Even early adopters will be wary of this phone."
Overall, however, the consensus is that the updates made to the Fold were worth it from a brand and product standpoint. "When Samsung postponed the phone, many pundits joked, 'know when to fold 'em.' But revising [the Fold] was probably the right move, because killing the product entirely would have been a huge financial blow," says Chen. "Strengthening the design and releasing it late also gives Samsung the opportunity to be first to market with a foldable phone."
"Foldable display tech has broader implications that could be even more interesting."
Along the same lines, Segan notes that the Fold is likely a way for Samsung to test out the market and decide what products to apply it to next. "Samsung got into a trap; they couldn't just give up and say 'nope, our screens don't work,' both losing that face and losing a potential competitive edge against Huawei in Asia," he says. "They had to complete the project and show it would work. Primarily, they want to re-establish a reputation for technology leadership and get the bugs out of their folding screens so they can use the technology on more products." Chen echoes that "even if very few people buy the Fold, this gives Samsung time to learn about the market and how to improve the tech in future iterations."
Chen identifies Samsung's experimental Galaxy Round phone as a relatable case study that could inform Samsung's next steps for the Galaxy Fold's technology. "The Galaxy Round never had a sequel – rather, the curved screens started appearing on first the Galaxy Note Edge, and now every Galaxy S model." The Samsung Galaxy Fold's new technology is likely about the bigger picture rather than sales. Now that Samsung has had time to test the waters with its foldable tech and get people excited about the future of smartphones, it can begin to experiment with future applications. "Foldable display tech has broader implications that could be even more interesting," Chen continues. "Imagine a display that wraps around your hand like a bracelet. Or a tablet that rolls up like a newspaper. Didn't we see something like that in Minority Report?"