Browns Announces Pop-up Concept Store in Abandoned Berlin Supermarket
A multidisciplinary fashion-retail space developed alongside Reference Studios.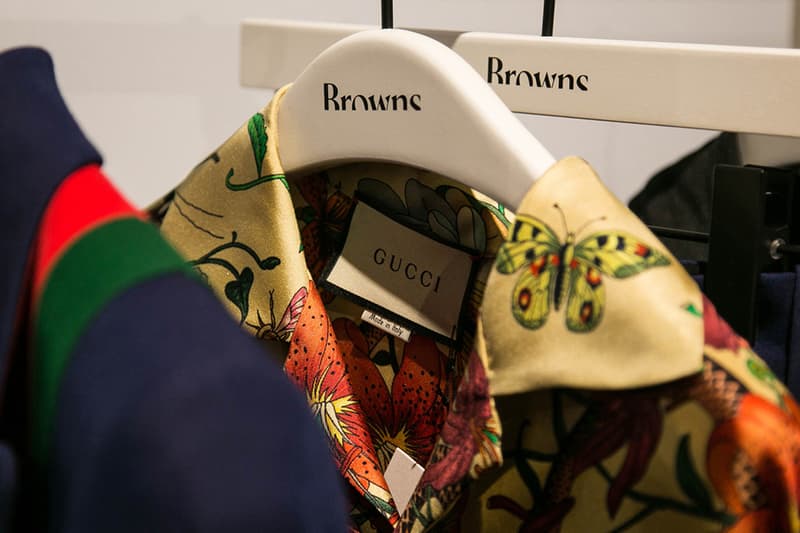 Browns has announced the third installment of its Nomad pop-up store program with its upcoming event in Berlin. The semi-permanent retail space continues on from 2018's concept store in Los Angeles and the Browns East space in Shoreditch, London.
The luxury retail company is teaming up with the Berlin-based communications company Reference Studios to deliver a unique concept store experience inside an abandoned supermarket in Mitte. It will offer a series of experiences and exclusive partnerships across fashion, art and music.
Holli Rogers, CEO of Browns said in a press release, "Browns Nomad brings the physical and digital worlds together, creating a
connection and interaction to both the space and our curated product offering — we stay true to the environment in
which Nomad exists by fusing local and international partners and brands together to create a multi-sensory experience."
As Browns gears up to celebrate its 50th anniversary, the retailer continues to maintain its future-forward vision with experiences such as Browns Berlin. It will bring installations and fuse various mediums together, from publication to art and fashion, in the same way that Browns East brings fashion spaces to life. Browns Berlin will be open fro November 14-16.
In case you missed it, here is an inside look at A$AP Rocky's permanent AWGE space at Selfridges.
Browns Nomad Berlin
Holzmarktstraße 66
10179
Mitte
Berlin