Nike's Newest Champs Elysées Property Not Fully Confirmed (UPDATE)
Rumored to have been a House of Innovation outpost.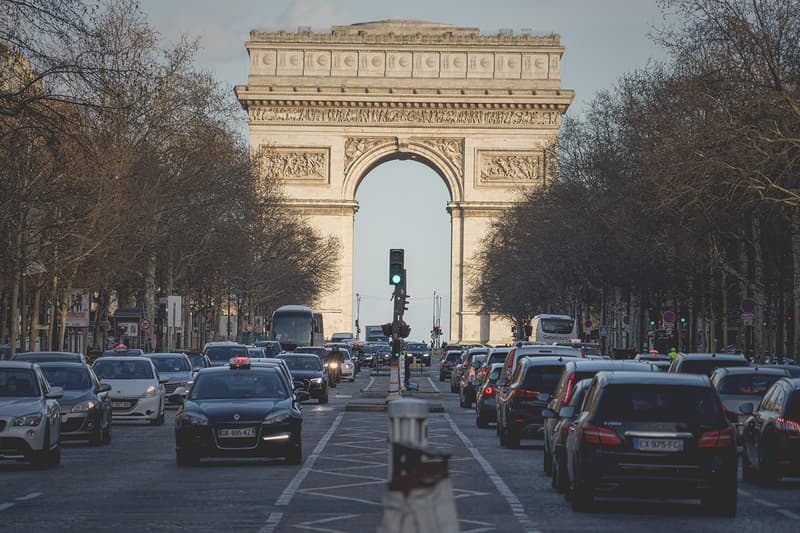 UPDATE (October 10, 2019): Nike has reached out to HYPEBEAST stating that it has not purchased the building located at 79 Avenue des Champs Elysées in Paris and that it has no plans for December. Keep it locked here if more information on the subject arises.
---
ORIGINAL STORY (October 9, 2019): Paris' Champs Elysées is known as the "most beautiful street in the world" and for being the home of the infamous Arc de Triomphe. Now, the famed street will soon be welcoming a new tenant: Nike.
The athletic footwear and apparel giant recently purchased an 83,000 square foot building located at 79 Avenue des Champs Elysées for a record high price of €613 million Euros. The company plans to turn the massive building into its European and French headquarters, along with a 46,000 square foot House of Innovation that will follow in the footsteps of similar stores in New York and Shanghai.
Apple initially held the record for making the most expensive purchase on the sought-after street after buying a building located at 114 Avenue des Champs Elysées for €600 million Euros. According to Forbes, the average price per square meter in the majority of Paris is currently €11,000 Euros, with Champs-Elysées coming out on top at €13,255 Euros per square meter. However, the most expensive street in the world is actually NYC's Upper 5th Avenue, which will cost buyers around €29,822 per square meter.
Nike plans to open its massive new Champs Elysées House of Innovation location as early as December of this year. Keep it locked here for more details as they arise.
Elsewhere in business news, LEGO has launched a program that recycles and donates unwanted bricks.