Stormzy Talks "Black Culture," Grime, Glastonbury & More for 'TIME' Cover-Story
The outlet labels him as one of nine "Next Generation Leaders."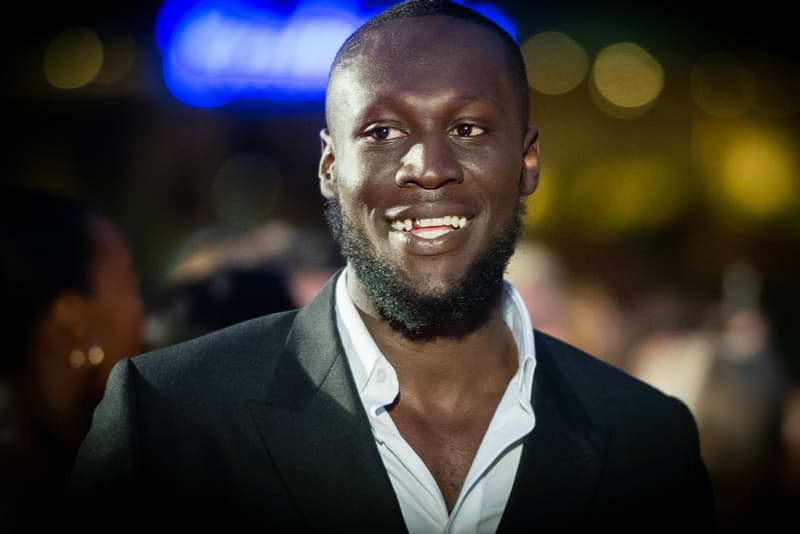 For the latest edition of TIME, the acclaimed outlet is spotlighting Stormzy as one of its "Next Generation Leaders," honoring him as one of "nine young trailblazers who are shaping the world." Linking up with author Reni Eddo-Lodge for an insightful interview, the grime superstar reveals his thoughts on "black culture," performing at Glastonbury, his genre and more for a newly-published cover-story.
"I know I'm the product of bare injustice. There are so many iconic, legendary, more influential grime songs that are never going to sell as much records as I've sold," Stormzy tells Eddo-Lodge, opening up about his place in grime's narrative. "This is why I'm always so thankful for being in the position I am. I feel like all those artists or public figures or celebrities who went through that, had to go through that … they didn't have the luxury of being free with their music, and they had to bite that bullet for me. So I love and respect all those people, for all their decisions."
"One of my absolute proudest moments. I can't even comprehend this. I am on the cover of TIME. I've stared at this cover for a few minutes and it feels like one of those "how the f*ckkkkk did man get here?!" moments. God's favour and the ever lasting love and support you guys show me has elevated me to a place in life where this South London kid is worthy enough to grace the cover of the most prestigious publication in the World. This is a huge honour."
Stormzy took to Instagram to share his thoughts on receiving the spotlight from TIME, penning a lengthy note to express his gratitude and open up about his "purpose."
"The thought of being a "role model" or "leader" or whatever it is feels way way way too heavy and too overwhelming and a lot of the time I think nahhhh f*ck all that I ain't no one's anything lol I can't even bare the weight of being myself let alone any of these other titles so everyone get off me I ain't shit lol I am deeply flawed and still learning how to be a man and still figuring out how to grow into the person I need to be but within all of that confusion and all the juggling of being a human and trying to be a superhuman – I have purpose. And my purpose has lead me here."
You can take a look at Stormzy's Instagram post regarding his TIME cover below, and head on over TIME's official website to check out his cover-story.
For more, revisit Stormzy's most recent record, "Wiley Flow."