FaZe Clan & Manchester City Release Co-Branded Stadium Jacket (UPDATE)
The first of more products to come.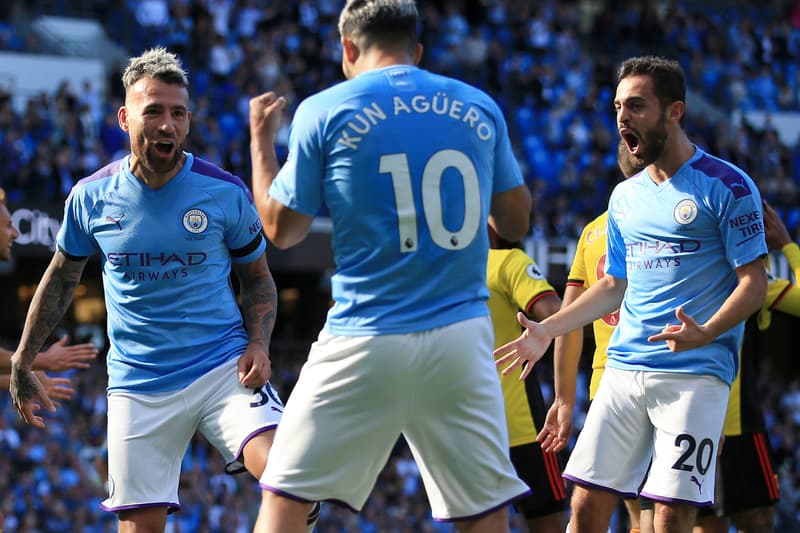 UPDATE (October 10, 2019): Manchester City and FaZe Clan recently launched the first product out of its new partnership, a co-branded stadium jacket. The jacket is identical to the ones worn by Manchester City players before games, except the recognizable FaZe Clan logo is emblazoned across the back and sits beneath the Manchester City logo on the front. In addition, the jacket also features the Puma logo on the righthand side.
The FaZe Clan x Manchester City Stadium Jacket is currently available on FaZe Clan's official website for $120 USD.
ORIGINAL STORY (September 27, 2019): Adding to all of the eSports news happening as of late, Manchester City has just announced a partnership with Faze Clan. According to the club, the new collaborative partnership will "bring the two audiences together in exciting new ways."
Although not much has been revealed, the official release from Manchester City notes the duo will be creating "engaging content with talent and players, as well as hosting exclusive fans events in the US and around the world" and crafting "limited edition, co-branded retail products." The partnership will also see the merging of both Manchester City and Faze Clan's FIFA players in a shared training facility. In recent years there has been an increasing collision of soccer clubs and eSports, Fnatic partnered with AS Roma and Paris Saint-Germain linked with Chinese team LGD to build a Dota 2 team.
Stay tuned for more details regarding the partnership.
For more gaming news, limited edition Death Stranding Sony PS4 Pro bundle features a Bridge Baby-inspired controller.