Kanye West's 'Jesus Is King' Is Finally Here
Stream 'YANDHI's spiritual successor now.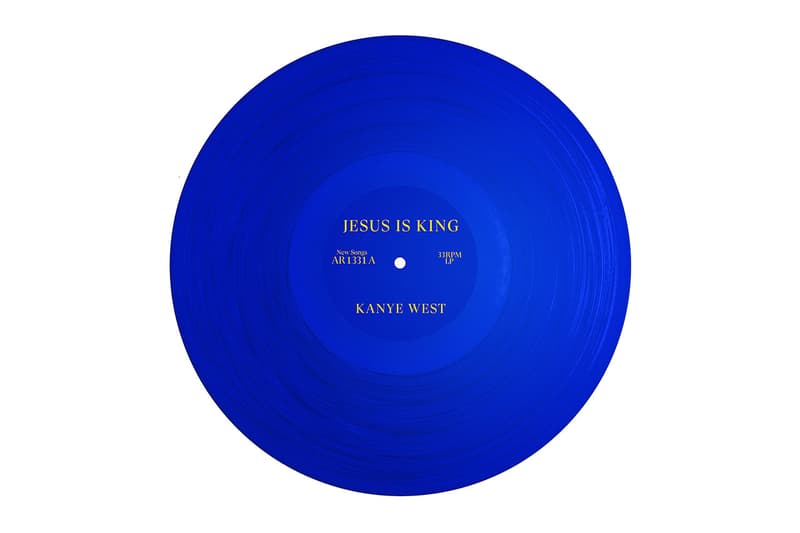 Kanye West has officially released his highly-anticipated ninth studio album, Jesus Is King. The release caps what is arguably the prolific hip-hop artist's most polarizing period ever; in the past 18 months, West controversially supported President Donald Trump and referred to African-American slavery as a "choice,", to name a few divisive moments.
Yet in many senses, the past year for West has also been a major exploration of self-discovery. At Coachella he took his invite-only Sunday Service series public. The program draws from the historic black church experience, reiterating West's long-standing love for God, worship, and community. While many Kanye fans expected that sound to influence the rumored YANDHI, that album's scheduled release date was delayed ad infinitum until the project eventually disappeared following an early leak.
Just last month, however, Kim Kardashian and Kanye enigmatically confirmed the tentative tracklist and release date for YANDHI's spiritual successor, Jesus Is King. Unsurprisingly, it was hinted that the album could also be delayed, and so it was, replaced by an IMAX experience and an array of branded merch.
However, the wait is finally over and Kanye West's follow-up to the critically-acclaimed ye and Kid Cudi joint effort Kids See Ghosts, has finally arrived — Jesus Is King is here.
Clocking in at 11 tracks that run just over 27 minutes, Kanye's latest project features a variety of the YEEZY founder's peers, including Clipse, Ant Clemons, Ty Dolla $ign, gospel singer Fred Hammond, instrumentation from Kenny G, and more. Production-wise, Ye continues to link with the industry's finest — Pi'erre Bourne, Ronny J, Mike Dean, and Timbaland, are just a few to have their sound grace the project.
Throughout the album, West's lyrics expand on introspective topics in relation to his spirituality (something he's dwelled on throughout his career), with abundant Bible references, social media criticisms and even rebuttals to Christians skeptical of his religious expressions. Perhaps the latter topics are appropriate considering his reported move to stop making secular music. Overall, while many had presumed the album to hone in on a form of religious rap, the project inevitably delves into Ye's meticulous hip-hop sensibilities. Everything from trap-laden 808s to gospel-tinged vocals, ambient soundscapes, and expertly-tuned samples are employed throughout.
Stream Kanye's Jesus Is King below, and on Apple Music, then visit Kanye West's website to purchase physical copies and merch.
For more related news, the artist also dropped a bevy of official album merch.